La Terraza NYC Rooftop - ladies are free ALL night on SLICK PARTIES list****
About this event
🌟LA TERRAZA NYC ROOFTOP 🌟doors open @ 11pm
Ladies free ALL NIGHT on SLICK PARTIES list
Gents $30 before 12AM on SLICK PARTIES list
(MUST SAY SLICK PARTIES @ THE DOOR!) 21+ to enter with valid I.D.
Check us out and follow us on Facebook and Instagram!
La Terraza
605 W. 48th Street
New York, NY 10036
💫 Looking to book bottle service? 🍾🥂 Contact us at info@slickparties.com or text (646) 470-3340 to get a custom table service quote for your party! Please include the number of guys/girls in your party and the date & club you're interested in.
La Terraza is NYC's newest and ONLY latin rooftop bar and lounge, located in Hell's Kitchen. Dance all night to latin, top 40, and a large variety of music by the hottest latin DJs NYC has to offer. Take a break at the bar with your choice of eclectic colorful cocktails and enjoy the stunning views unparalleled to other rooftop bars in the area. La Terraza features a retractable roof so even in the coldest or wettest weather the atmosphere is still hot and sexy!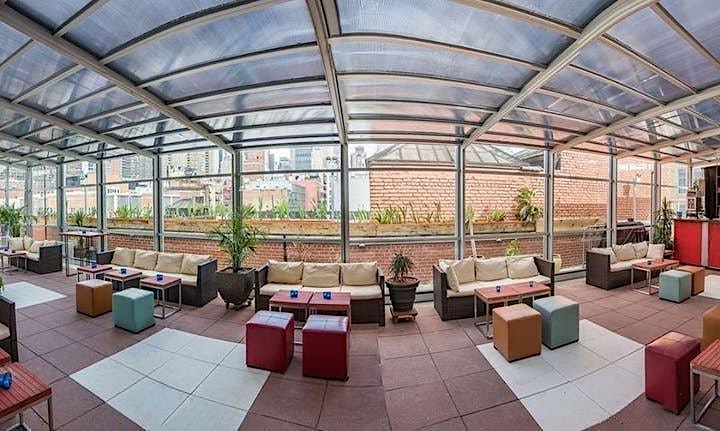 LA TERRAZA ROOFTOP. NYC. LA TERRAZA ROOFTOP. NYC. LA TERRAZA ROOFTOP. NYC. LA TERRAZA ROOFTOP. NYC. LA TERRAZA ROOFTOP. NYC. LA TERRAZA ROOFTOP. NYC. LA TERRAZA ROOFTOP. NYC. LA TERRAZA ROOFTOP. NYC. LA TERRAZA ROOFTOP. NYC. LA TERRAZA ROOFTOP. NYC. LA TERRAZA ROOFTOP. NYC. LA TERRAZA ROOFTOP. NYC. LA TERRAZA ROOFTOP. NYC. LA TERRAZA ROOFTOP. NYC. LA TERRAZA ROOFTOP. NYC. LA TERRAZA ROOFTOP. NYC. LA TERRAZA ROOFTOP. NYC. LA TERRAZA ROOFTOP. NYC. LA TERRAZA ROOFTOP. NYC. LA TERRAZA ROOFTOP. NYC. LA TERRAZA ROOFTOP. NYC. LA TERRAZA ROOFTOP. NYC. LA TERRAZA ROOFTOP. NYC. LA TERRAZA ROOFTOP. NYC. LA TERRAZA ROOFTOP. NYC. LA TERRAZA ROOFTOP. NYC. LA TERRAZA ROOFTOP. NYC. LA TERRAZA ROOFTOP. NYC. LA TERRAZA ROOFTOP. NYC. LA TERRAZA ROOFTOP. NYC. LA TERRAZA ROOFTOP. NYC. LA TERRAZA ROOFTOP. NYC. LA TERRAZA ROOFTOP. NYC. LA TERRAZA ROOFTOP. NYC. LA TERRAZA ROOFTOP. NYC. LA TERRAZA ROOFTOP. NYC. LA TERRAZA ROOFTOP. NYC. LA TERRAZA ROOFTOP. NYC. LA TERRAZA ROOFTOP. NYC. LA TERRAZA ROOFTOP. NYC. LA TERRAZA ROOFTOP. NYC. LA TERRAZA ROOFTOP. NYC. LA TERRAZA ROOFTOP. NYC. LA TERRAZA ROOFTOP. NYC. LA TERRAZA ROOFTOP. NYC. LA TERRAZA ROOFTOP. NYC. LA TERRAZA ROOFTOP. NYC. LA TERRAZA ROOFTOP. NYC. LA TERRAZA ROOFTOP. NYC. LA TERRAZA ROOFTOP. NYC. Nightlife, Club, clubs, bottles, tables, party, NYC, New york, New York city, NY, dance, dancing, dancefloor, edm, hip hop, music, tonight, Nightlife, Club, clubs, bottles, tables, party, NYC, New york, New York city, NY, dance, dancing, dancefloor, edm, hip hop, music, tonight Nightlife, Club, clubs, bottles, tables, party, NYC, New york, New York city, NY, dance, dancing, dancefloor, edm, hip hop, music, tonight, Nightlife, Club, clubs, bottles, tables, party, NYC, New york, New York city, NY, dance, dancing, dancefloor, edm, hip hop, music, tonight
Organizer of CANCELED UNTIL FURTHER NOTICE*****LA TERRAZA ROOFTOP SATURDAYS-