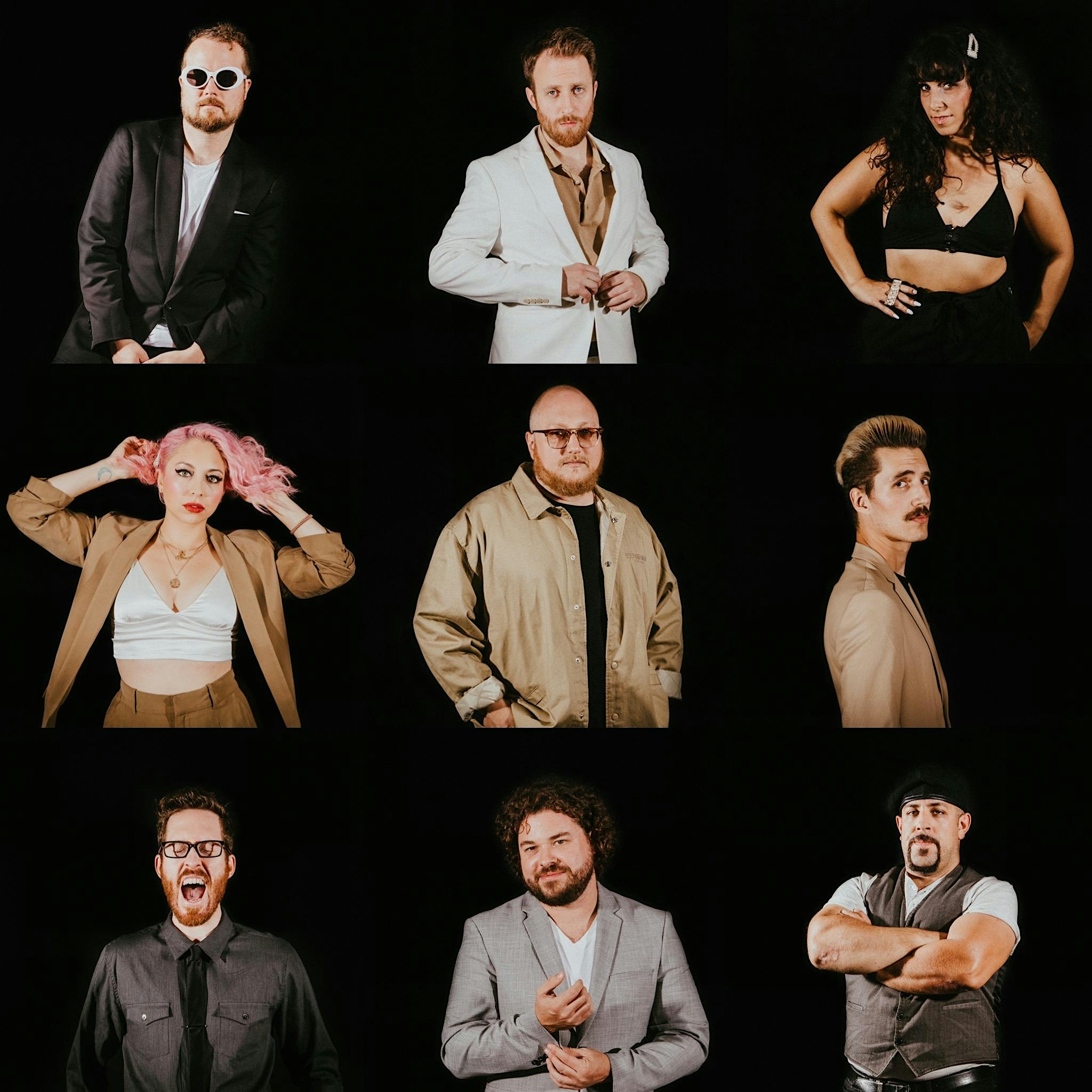 About this event
Balancing male-female harmonies, strutting guitars, wild horn arrangements, and interminable grooves, a spirit takes shape on stage nightly for Turkuaz via larger-than-life performances. Among numerous critical plaudits, The New Yorker claimed, "[Turkuaz] delivers horn-filled funk incorporating elements of R&B, psychedelic pop, gospel, Afro-pop, New Wave, classic rock, and just about any genre that gets people dancing."
The Brooklyn-based nonet -- Dave Brandwein [guitar, vocals], Taylor Shell [bass], Craig Brodhead [guitar, keys], Michelangelo Carubba [drums], Chris Brouwers [trumpet, keys], Greg Sanderson [tenor sax], Josh Schwartz [baritone sax, vocals], Sammi Garett [vocals], and Shira Elias [vocals] -- ignite an explosion of energy punctuated by neon hues, deft musicality, and show-stopping singalongs on their newest EP, Kuadrochrome.
Touring incessantly in support of four full-length studio albums, EPs and live releases, they've lit up stages everywhere from Bonnaroo, Hulaween, Okeechobee, Electric Forest, and Mountain Jam to Telluride Jazz, High Sierra, and Lock'n, in between gracing stages at legendary spots such as Red Rocks, Terminal 5, and The Fillmore, to name a few. Since emerging in 2011 with their self-titled debut, the group have quietly animated a movement.
"I would love for our music to be a bright spot in an otherwise dark world. You can come to our shows, let go, exist, and have a good time in spite of what may be going on outside. That's what music does for us. We want to share that."
Organizer of CANCELED: Turkuaz @ Mohawk
The team at Margin Walker is comprised of a tight group of friends hyper-focused on creative live music bookings, marketing, and event production in Austin, Dallas, San Antonio, and Houston.
With offices in Austin and Dallas, Margin Walker works closely with the following venues:  Mohawk, Sidewinder, ACL Moody Theatre, Barracuda and more. In the DFW area, the team fills the calendars at nearly 18 venues including The Bomb Factory, Trees, Club Dada and Three Links.