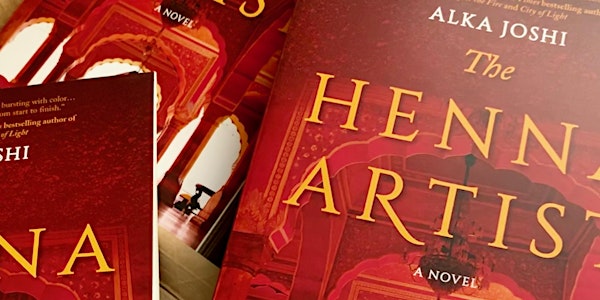 CANCELED: The Henna Artist Book Launch
Event Information
Location
Pacific Grove Museum of Natural History
165 Forest Avenue
Pacific Grove, CA 93950
Description
THIS EVENT HAS BEEN CANCELED DUE TO COVID-19 PRECAUTIONS AND WILL BE RESCHEDULED AT A DATE TBD.
The sights, sounds and scents of 1955 India come alive at this dramatic reading of The Henna Artist, a novel by Alka Joshi (Harper Collins/Mira Books, March 2020). Including performances by sitar player Ernie Baber, kathak dancer Madhumita Mehrotra, and a conversation between authors Joshi and Vanessa Diffenbaugh (The Language of Flowers, Ballantine 2011). The two will discuss how to weave historic learnings into a compelling story and how we can use fiction to move social issues forward---like the empowerment of girls and women in Rajasthan and a better foster care system in the United States.
And at the book signing, every attendee can get a free application of henna by a professional henna artist as well as a taste of India.

Date and time
Location
Pacific Grove Museum of Natural History
165 Forest Avenue
Pacific Grove, CA 93950