Event Information
Refund Policy
Contact the organizer to request a refund.
Eventbrite's fee is nonrefundable.
About this Event
Imagining what transportation will look like in the future has been a fantastical part of popular culture. In recent years, we have seen technologies that were limited to imagined worlds entering our everyday lives. From hyperloops, autonomous vehicles, and drone delivery systems, emerging technologies are continuing to turn our shared imaginations into reality. Yet as we look to technological advancements for more efficient and quicker transportation, we face questions beyond what is simply possible. We also grapple with what modes of transport are sustainable and accessible and what new technologies can mean for infrastructure.
To learn more about what emerging technologies and their implications for sustainable transportation may mean for transporting people and freight, join us for a panel with transportation experts.
Event Details:
Tuesday, April 7th, 2020, 6:00 pm – 8:00 pm, Chicago Public Library, Harold Washington Library Center, Cindy Pritzker Auditorium (lower level), 400 South State Street, Chicago, IL 60605.
Parking and Transportation:
The Harold Washington Center is easily accessible by most CTA trains and multiple bus lines. For detailed travel information visit www.transitchicago.com or call the Travel Information Center at 1-888-YOUR-CTA or 1-888-CTA-TTY1 (TTY). For parking options, please visit https://www.chipublib.org/plan-your-visit-to-hwlc/parking-near-hwlc/.
Notice: As a guest of Chicago Council on Science and Technology (C2ST), you agree to be photographed, videotaped, or filmed and grant C2ST permission to put the finished footage/photography to any uses that it may deem proper including marketing, advertising (print, radio, and television) and PR-related activities.
We are dedicated to providing an inclusive environment for everyone. Please respect diversity in individuals and in cultures.
Featured Guests:
Dr. Jane Lin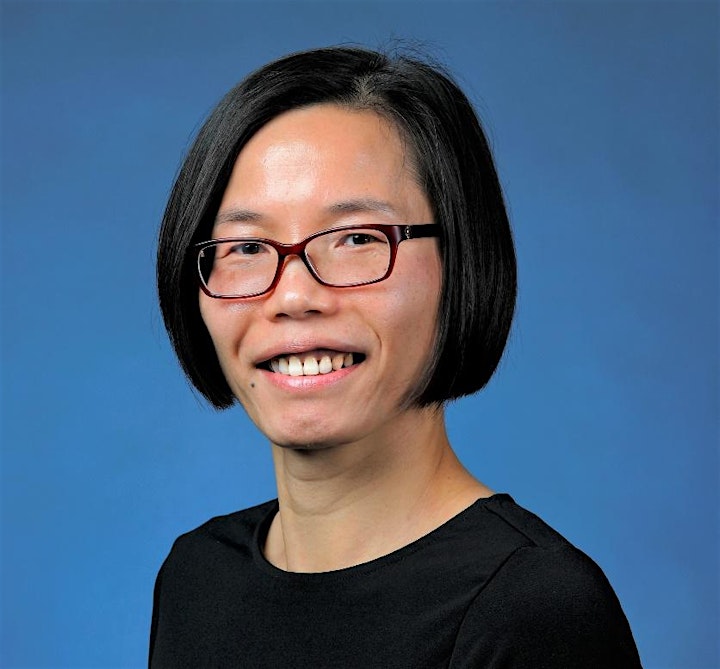 Dr. Jane Lin is Professor of Department of Civil and Materials Engineering and holds a joint appointment with the Institute for Environmental Science and Policy (IESP) at the University of Illinois at Chicago. Her research has three focus areas: transportation emissions and air quality modeling and exposure, green freight transportation and urban logistics, and computational transportation science. Lin has over seventy-five refereed publications and receives research funding as PI or co-PI from various sources including the National Science Foundation (NSF), Federal Highway Administration (FHWA), and Transportation Research Board (TRB). Lin is Editor of Transport Policy, and Associate Editor of Transportation Research Part D: Transportation and Environment. She also serves on the editorial boards of Transportation Research Part A: Policy and Practice and International Journal of Sustainable Transportation. Lin is currently Vice Chair of the Section on Energy and Environment of the Transportation Research Board (TRB), which is a division of the National Academies of Sciences, Engineering, and Medicine (NASEM). Prior to that, she served as Chair of TRB Committee on Transportation and Air Quality (now renamed to Committee on Air Quality and Greenhouse Gas Mitigation) between 2011 and 2017. Lin received her MS and PhD degrees from University of California, Davis, and BS from Tsinghua University, Beijing, China. She was a post-doctoral fellow at the Harvard University Center for the Environment, Cambridge, MA before joining UIC.
Dr. Bo Zou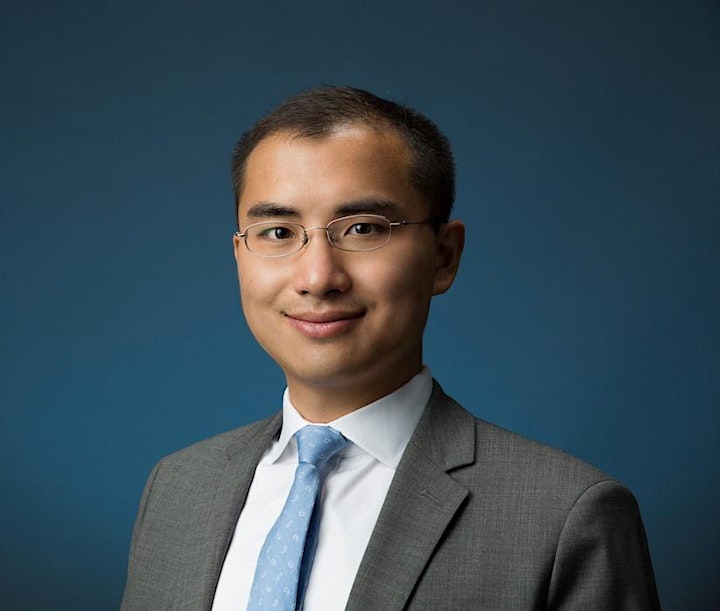 Bo Zouis an associate professor in the Department of Civil and Materials Engineering, and an affiliated faculty member of the Urban Transportation Center and Center for Supply Chain Management and Logistics, all at the University of Illinois at Chicago. He is also a faculty partner of the National University Rail (NURail) Center and the Center of Excellence for Airport Technology at the University of Illinois at Urbana-Champaign. Bo received his Ph.D. in transportation engineering (University of California at Berkeley, with minors in industrial engineering and operations research, and economics), M.S. in transportation planning and management (Tsinghua University), Diplôme d'Ingénieur in general engineering (Ecole Centrale de Nantes), and B.E. in civil engineering (Tsinghua University).
Bo is very excited about the innovations that are reshaping how human beings move and move things. He has been passionately working with other lab members and our collaborators to create new frontiers of transportation systems research. Leading the TransLog lab, Bo's research has been supported by a variety of agencies including the National Science Foundation, the World Bank, the U.S. Department of Transportation, the American Public Transportation Association, the Illinois and California Departments of Transportation, and the Chicago Department of Aviation, among others. Currently, Bo serves on the editorial advisory boards of Transportation Research Part C: Emerging Technologies, and Transportation Research Part E: Logistics and Transportation Review
Dr. Donald Gerard Hillebrand
Don Hillebrand is the Director of Argonne National Laboratory's Energy Systems Division, leading a team of engineers and scientists developing sustainable innovative technologies to improve the efficiency of resource and energy utilization, minimize America's dependence on imported energy, and enhance U.S. national security.
In 2013, Dr. Hillebrand was elected President and Chairman of the Board of the Society of Automotive Engineers, the largest mobility-focused engineering society in the world.
Prior to joining Argonne in 2004, he worked for Daimler Research in Stuttgart, Germany, as Daimler's research and technology liaison with the European Commission. From 1996 to 1999, Dr. Hillebrand served as Senior Policy Advisor to the Executive Office of the President in the White House Office of Science and Technology Policy, Technology Division.
Dr. Hillebrand began his career in 1983 as a research engineer with Chrysler Motors, where he worked for 20 years in positions of increasing responsibility. He has two patents and is the author of over 100 publications and invited seminar presentations. He earned his Ph.D. in Mechanical Engineering from Oakland University.
Elizabeth Irvin
Elizabeth Irvin is a senior transportation analyst in the Clean Transportation program at the Union of Concerned Scientists. In her role, she analyzes and advocates for actions that governments, companies, and individuals can take to make transportation more sustainable and equitable. She has particular expertise in assessing how emerging transportation technologies and business models, such as automated vehicles, ride hailing, and scooters, as well as pricing policies and innovations in public transit are affecting how people get around in urban areas.
Elizabeth began her career at UCS as an outreach associate, mobilizing consumers, scientists and engineers to support stronger fuel economy standards, and increasing awareness of hybrid and electric vehicles. Prior to returning to UCS, Elizabeth worked as a transportation planner at Chicago Metropolitan Agency for Planning during the development of the region's long-range plan through the year 2050, analyzing trends in how people move around the Chicago region, evaluating impacts of proposed transportation investments, and preparing for a future affected by emerging transportation technologies. She then worked as transportation director at the Center for Neighborhood Technology, where she focused on analyzing the ways transportation policies, transit, and emerging technologies like ride hailing and electric scooters can reduce or exacerbate unequal access to employment, affordable housing, and other everyday needs.
She earned an Master in City Planning degree from the Massachusetts Institute of Technology, and a BA in music and English from Williams College.
This program is presented in partnership with: