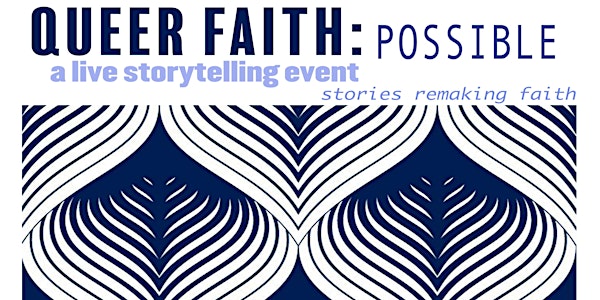 CANCELED- QUEER FAITH: POSSIBLE at The Parlor Room
ALL AGES
Feat. Yolanda Cancel, Magdalena Gomez + more TBA!
QUEER FAITH: POSSIBLE / A live storytelling event 
/ Stories that remake faith at The Parlor Room.
When and where
Location
The Parlor Room 32 Masonic St Northampton, MA 01060
About this event
DOORS OPEN AT 6:30PM.
Tickets on sale now: $12/Adv, $15/Door
QUEER FAITH: POSSIBLE / A live storytelling event 
/ Stories that remake faith
QUEER FAITH: POSSIBLE will focus on stories that speak of faith queered and queers' faith and what/how/who it makes possible.
Storytellers + special guests + music + more!
Including performance by Yolanda Cancel, Magdalena Gomez
**Everyone who buys tickets ahead of time is entered into raffles to win gift certificates to: o my! Jackson and Connor, yoga sanctuary, Gazebo.**
**Email remakingfaith@gmail.com by March 2nd if interested in telling a Queer Faith story.**
What is Queer Faith?
"Queer" — different, outside-center, both/and instead of either/or, quirky, extra-ordinary 
"Faith" — center, root, what we trust in, how we orient ourselves
Queer Faith is a live storytelling event bringing queerness and faith together, bridging gaps between tradition and change, and celebrating faith found, lost, re-claimed, re-made in all kinds of creative ways and spaces.
In a Queer Faith storytelling event, you will hear stories from people who connect to traditional religions and religious language, who carry pieces of traditional language but have significantly re-shaped the way they speak of the faith that grounds them, and you will hear stories from people who do not resonate with the traditional religious frames at all.
https://www.facebook.com/faithqueered/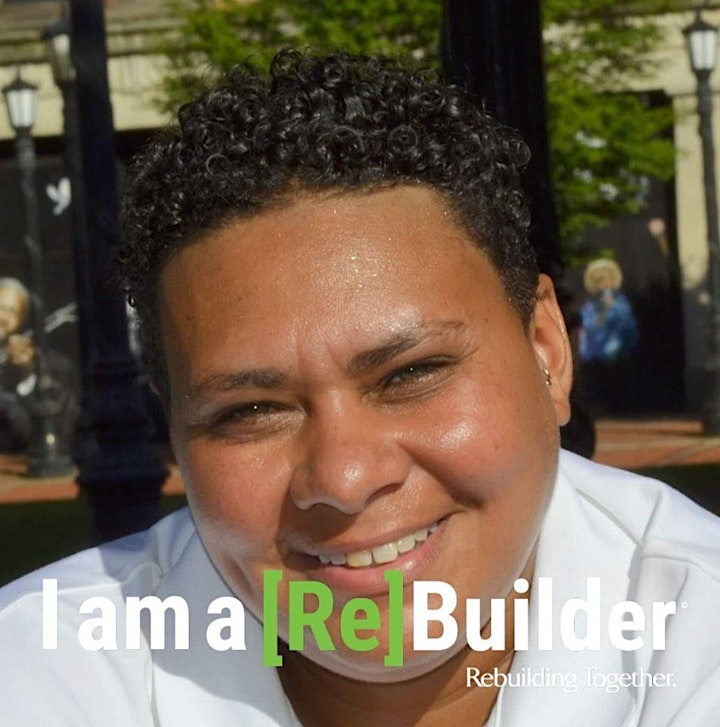 Yolanda is a deeply embedded member of the Springfield community who was inspired to run for Springfield Mayor after her son was a victim of gun violence this May and her employer was wrongfully attacked by the current Mayor. For over a decade Yolanda has been a steady voice in Springfield, advocating for community partnership, criminal justice reform, and more. Yolanda believes if community organizations, businesses, law enforcement, elected officials, and the people, come together as partners in change, Springfield will thrive. This belief stems from actual experience, work and partnerships she has built throughout the years.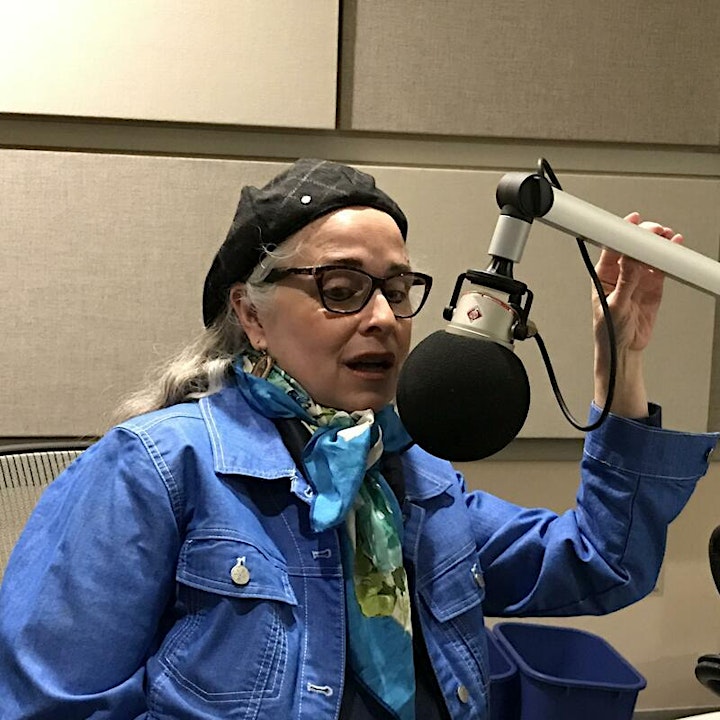 Bronx Native, Magdalena Gómez was a vanguard member of the Nuyorican Literary Movement. She is the current Poet Laureate of Springfield, MA (2019-2021) which she has called home since 1999. In 2018, Magdalena received the NEPR Arts and Humanities Award. She began her career as a performance poet at age17 at a men's burlesque theater in Greenwich Village, at the invitation one of her influential mentors, poet Emilie Glen known as the "most widely published unknown poet in the U.S." By age 24 Magdalena was named "Our American Oracle" by Michael Devlin, editor of the original Poet's Magazine. Her poems, lyrics and monologues have been staged and set to music and performed Off-Broadway in NYC; Los Angeles; Montreal; Paris; Wisconsin's Union Theater, Washington, D.C. at the Gala Theater and most recently at Pittsburgh's Kelly Strayhorn Theater and the City of Asylum with the Afro Yaqui Music Collective (AYMC), co-lead by revolutionary arts activists, Ben Barson and Gizelxanth Rodriguez. Magdalena's autobiographical poetry collection, Shameless Woman, (Red Sugarcane Press, NYC) is included in academic syllabi across the U.S.
In 2010 she was the recipient of a National Endowment for the Arts Master Artist award by Pregones Theater in NYC, was nominated for a United States Artists Award in 2015. She was the inaugural Master Teaching Artist with the SmART Schools Network, and remained with them from 1999-2018 at the program's conclusion.
Her most recent play, Erased: a poetic imagining on the life of Arturo Alfonso Schomburg, was a finalist in last year's Latino Theater Commons national plays competition. It is the first play written about Schomburg, and will feature an original Pan-African jazz score by ASCAP award recipient, AYMC's co-leader, composer and baritone saxophonist, Ben Barson, a Hampshire College graduate, now working towards his doctorate at the University of Pittsburgh.
For ten years, Magdalena toured as a jazz poet with the globally renowned composer and baritone saxophonist, the late Fred Ho. Magdalena has been a regular contributor to the Springfield based AfAm POV news magazine, both online and in hardcopy for over a decade. She is an ongoing volunteer youth mentor in Springfield, MA, where she is the Co-founder and Artistic Director of Teatro V!da, the first Latinx identified theater in the City's history, now in residence at the Bing Arts Center in Springfield. As part of that history, Magdalena invited Springfield City Councilor Amaad Rivera, (former)Teatro V!da Stage Manager, Diego Angarita Horowitz, and former Holyoke City Councilor,Nelson Roman, to found the first LGBTQA open mic in Springfield, also at the Bing. Ign!te the M!c, a non-competitive, bully and judgment free open m!c for all youth by youth, focused on ages 12-25, continues at the Bing with her ongoing mentorship in collaboration with University of Massachusetts doctoral student and Spoken Word artist, Andrew B.Torres. Magdalena travels throughout the U.S. as a Poet; Keynote Speaker and Leadership Training facilitator. You can reach her at: gen2genlegacy@gmail.com or visit: www.magdalenagomez.com