CANCELED: Peggy Rockefeller Concert Series: Goldstein-Peled-Fiterstein Trio
Description
The 2019-2020 Peggy Rockefeller Concert Series featuring the Goldstein-Peled-Fiterstein Trio
Tickets on sale now! Learn more about The Peggy Rockefeller Concert Series, this year's artists, and purchase tickets at www.rockefeller.edu/peggy.
Individual Ticket $30 | Student/Postdoc Ticket $10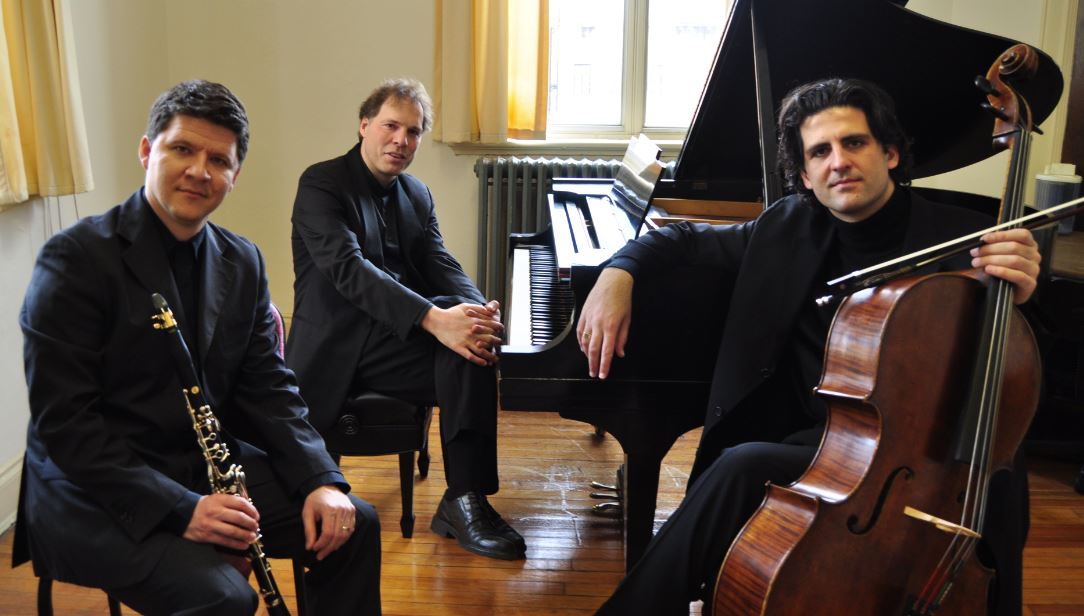 The Goldstein-Peled-Fiterstein Trio, performing together since 2005, includes longtime friends Alon Goldstein (piano), Amit Peled (cello), and Alex Fiterstein (clarinet). Bound by their Israeli roots and summers shared in Vermont at the Marlboro Music Festival, the ensemble's performances reflect both the special gifts and originality of the three artists as soloists as well as their marvelous sense of ensemble and love of chamber music. The New York Times praised the ensemble for displaying "the kind of spotless technique that keeps the attention focused on the score rather than the vagaries of the performance." Performances in recent and upcoming seasons include appearances at the Interlochen Center for the Arts in Michigan, Peoples' Symphony Concerts in New York, the University of Chicago, Philadelphia Chamber Music Society, New Orleans Friends of Chamber Music, Concerts International, and at the Rose Theatre in Lincoln Center, among many others.
---
The Peggy Rockefeller Concert Series consists of six musical performances each year by internationally acclaimed artists in a venue unmatched in New York City—the University's Caspary Auditorium. Designed by renowned architect Wallace Harrison in the 1950s, Caspary Auditorium was part of a mid-twentieth century expansion of the Rockefeller University campus. With its intimate scale, clear sight lines, and superb acoustics, Caspary provides an extraordinary musical experience.
In 1958, Rockefeller chemist Theodore Shedlovsky, an ardent music lover, invited a group of his musician friends to perform in the new auditorium, and the Rockefeller Concert Series was born. After beloved concert-goer Peggy Rockefeller, wife of honorary chairman and life trustee David Rockefeller, passed away in 1996, President Torsten Wiesel proposed that the concerts be renamed in her honor. For many years, Dr. Shedlovsky put together spectacular concerts, presenting high-caliber musicians and ensembles. Later, he entrusted the concert management to his colleague Gerald Edelman, a Nobel Prize-winning neuroscientist. Currently organized by Professor George N. Reeke, Jr., The Peggy Rockefeller Concerts remain a faculty initiative, exemplifying the important partnership of science and music.
For more information or to purchase tickets, visit www.rockefeller.edu/peggy.