Canceled! --- LUMINESCENCE SOUND BATH JOURNEY - SPRING EQUINOX
When and where
Location
The York Manor 4908 York Boulevard Los Angeles, CA 90042
Refund Policy
Refunds up to 1 day before event
Description
Please purchase your advanced tickets on the link above.
Please arrive on time. Doors Open at 6pm. Doors Close at 7:10pm.
Absolutely no late entries, no exceptions.
Arrive early!
Sacred shopping with our highly curated vendors will be from 6pm-7pm and 9pm-1030pm.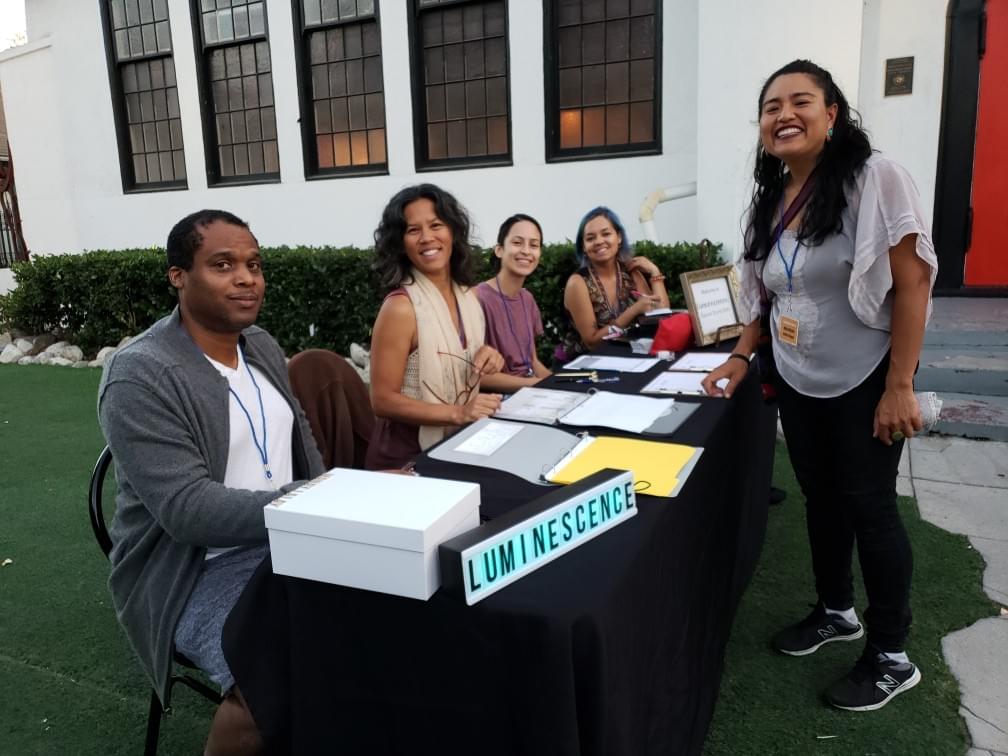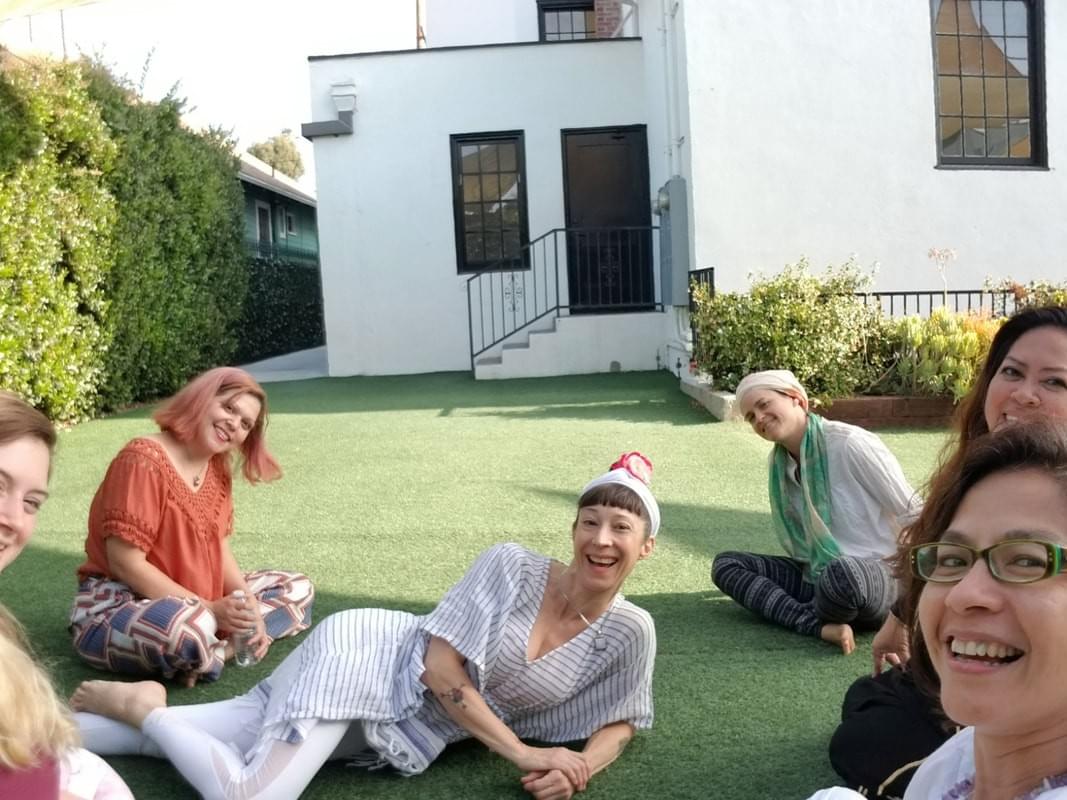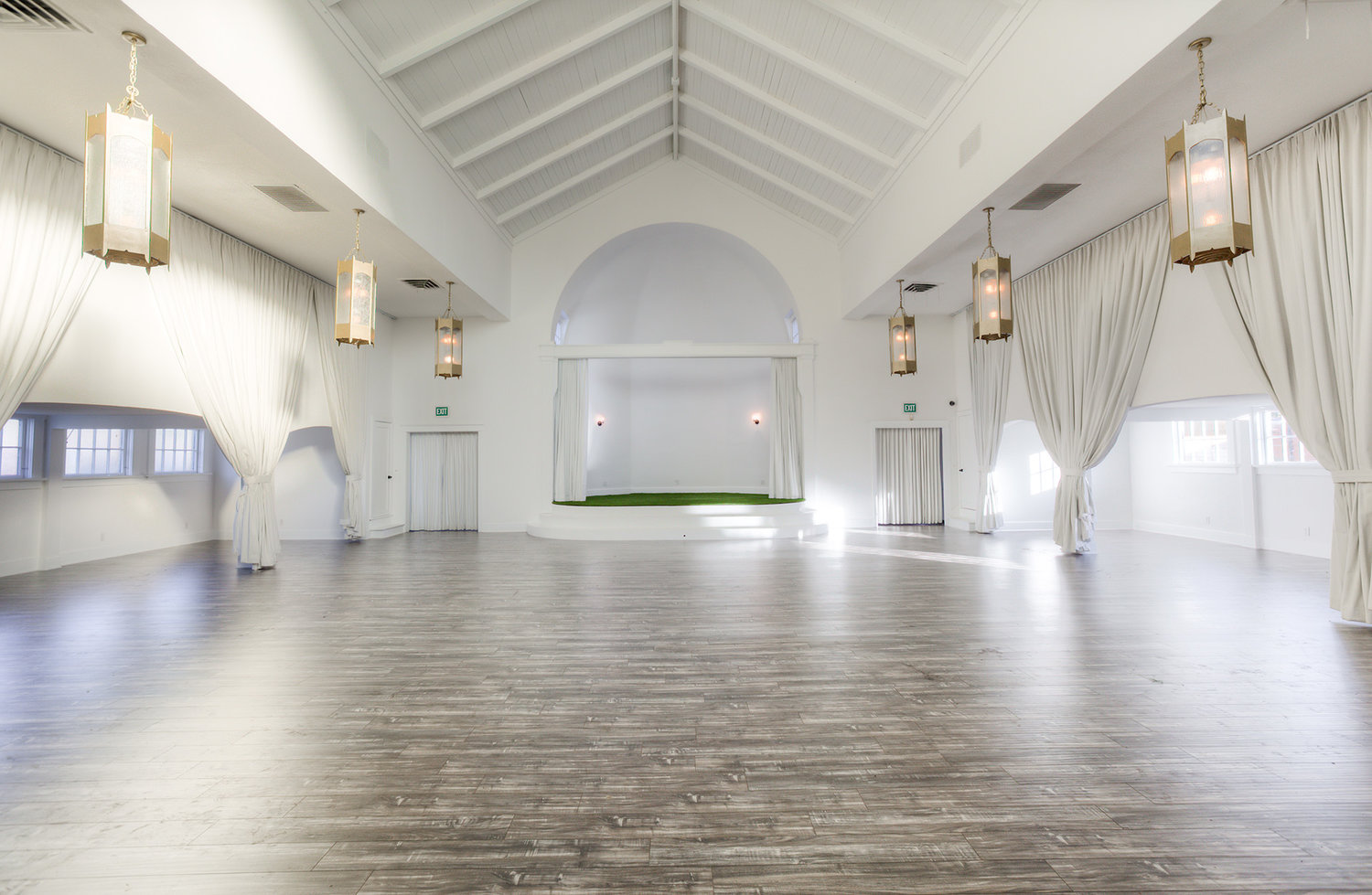 Join Liza Camba & Friends and

TAKE A TRIP TO THE LIGHT SIDE...


Relax and heal your body, mind, and spirit at Luminescence. Immerse yourself in our Signature Luminescence Sound Bath, utilizing the ancient healing sounds of gongs, crystal bowls, native drum, and more.
The night includes an enlightening talk with our featured speaker Ellie Shoja from Peace Unleashed, Shibashi Qigong with the amazing Lady Lallaine Reed, laughter as medicine with Cat Crow's comedy, and sacred shopping with holistic female-owned businesses, healers, and more!
March is women's history month and we're uniting an amazing ensemble to honor the Healing Power of Women. Join us for an inspiring and magical night to remember! All are welcome!
:::::::::::::::::::::::::::::::::::::::::::::::::::
SOUND BATH BENEFITS
* CALM YOUR MIND
* REDUCE STRESS, ANXIETY, and TENSION
* BALANCE YOUR NERVOUS SYSTEM
* STIMULATE CIRCULATION
* INCREASE THE RELEASE OF ENDORPHINS FOR YOUR IMMUNE SYSTEM
* DEEPLY RELAX, RELEASE, AND RESTORE
* EMBRACE EASE AND FLOW
* CONNECT WITH COMMUNITY
:::::::::::::::::::::::::::::::::::::::::::::::::::
ELLIE SHOJA of PEACE UNLEASHED, will deliver an enligtening talk, details TBA.
:::::::::::::::::::::::::::::::::::::::::::::::::::
LADY LALLAINE REED will lead us in Shibashi Qigong... a set of gentle 18 exercises that are designed to balance the energy through the body. Each movement is done repetitively while focusing on breathing. The stretching and rocking movements massages the internal organs and stimulates the energy meridians throughout the body.
:::::::::::::::::::::::::::::::::::::::::::::::::::
==> VERY IMPORTANT --- WHAT TO BRING
Arrive early! Sacred shopping with our highly curated vendors will be from 6pm-7pm and 9pm-1030pm.

Dress comfortably. Bring a yoga mat and optional pillows or blanket to get more cozy.
Please arrive on time. Doors open at 6pm. Doors close at 7:10pm sharp - late entries will not be admitted. No exceptions.


ELLIE SHOJA, CEO, Peace Unleashed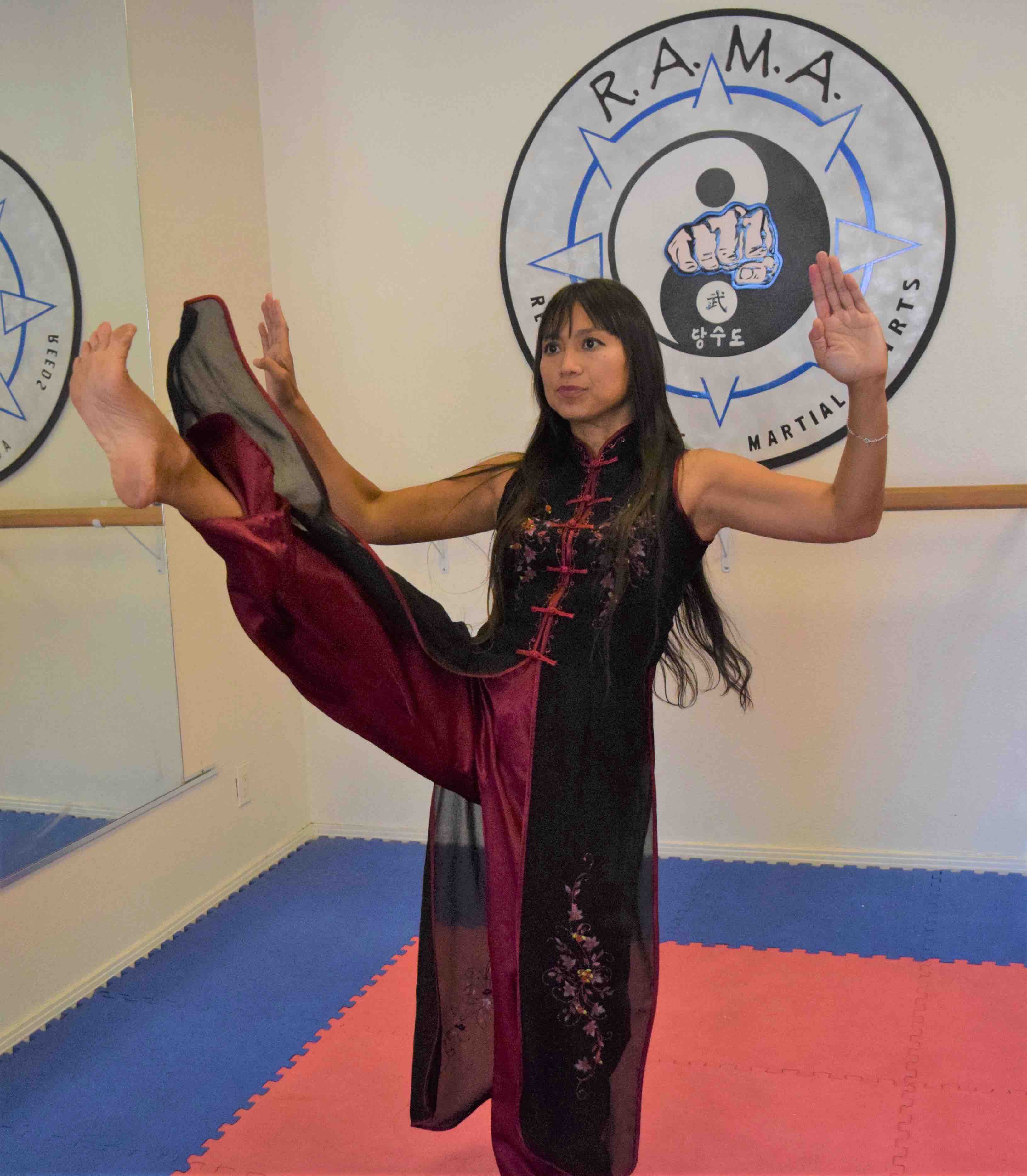 LADY LALLAINE REED of Reed's Active Martial Arts & Wellness Club LLC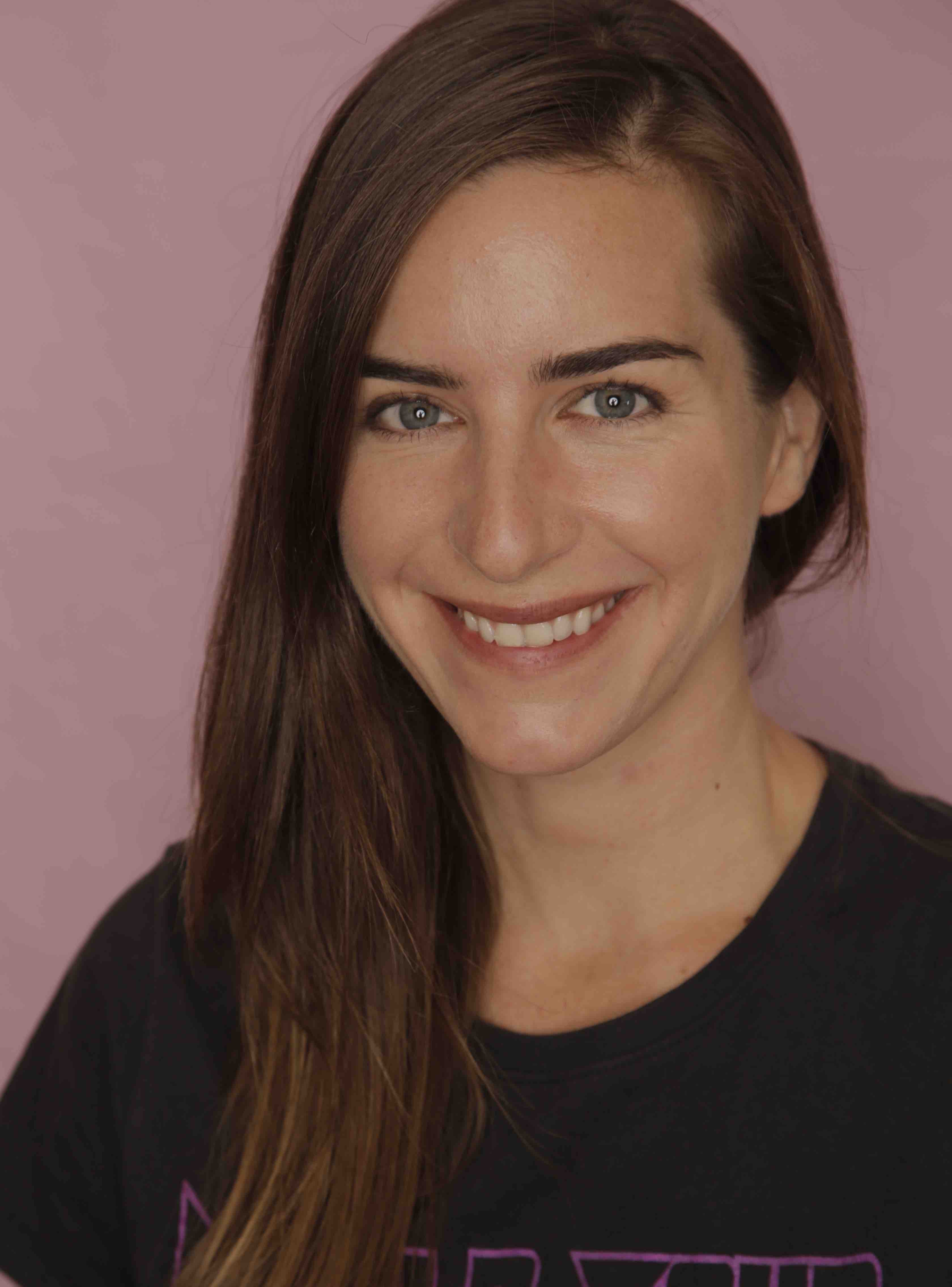 CAT CROW of the storytelling show Yes Real Stories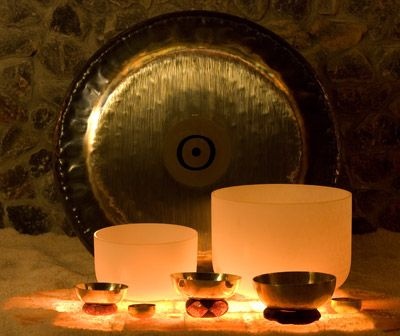 LUMINESCENCE is about Healing, Transformation, Creative Expression, and Connection. Join us!
~THE LUMINESCENCE SOUND HEALERS~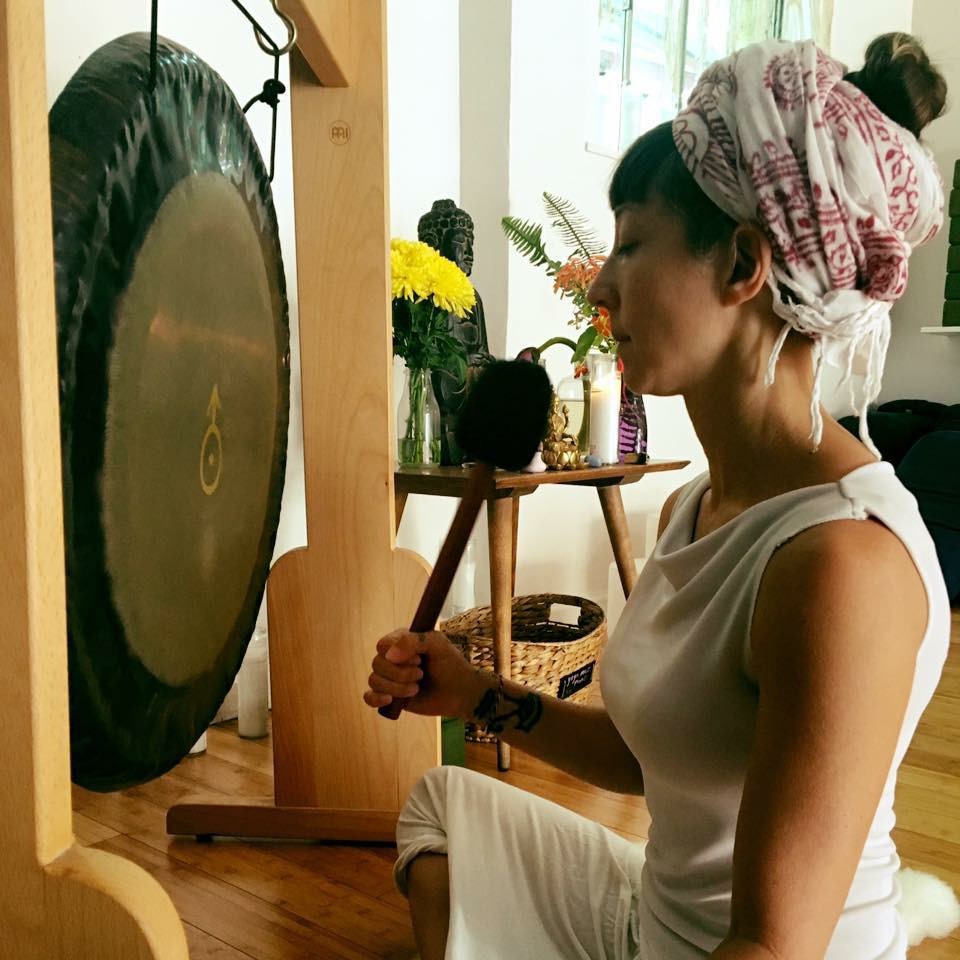 SUZEQ, Sound Healing Practitioner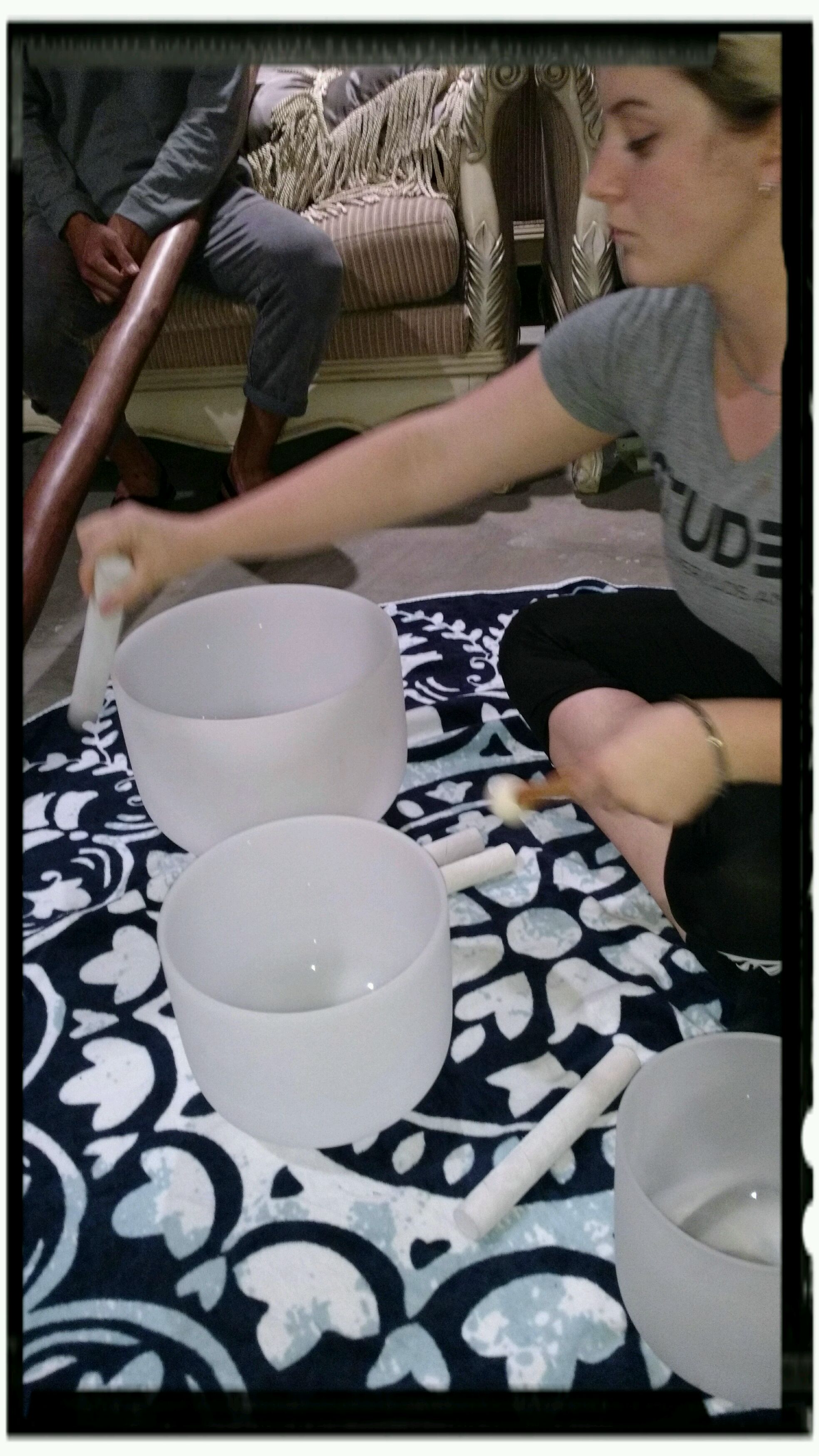 THERESA PINO, Sound Healing Practitioner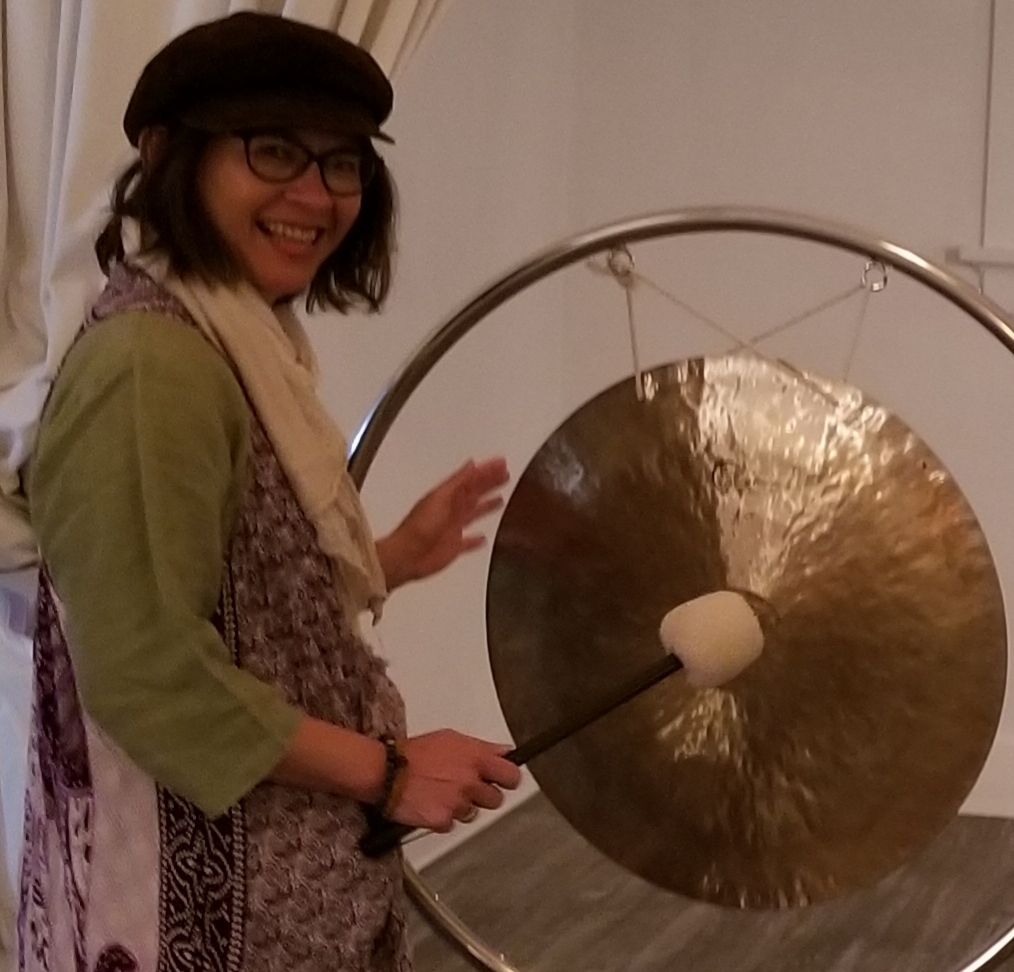 SANDRA JAI CHANDRA WONG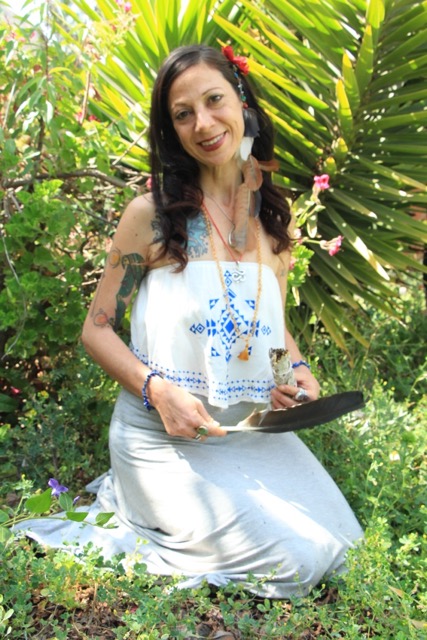 PRAKASH, Sound Healing Practitioner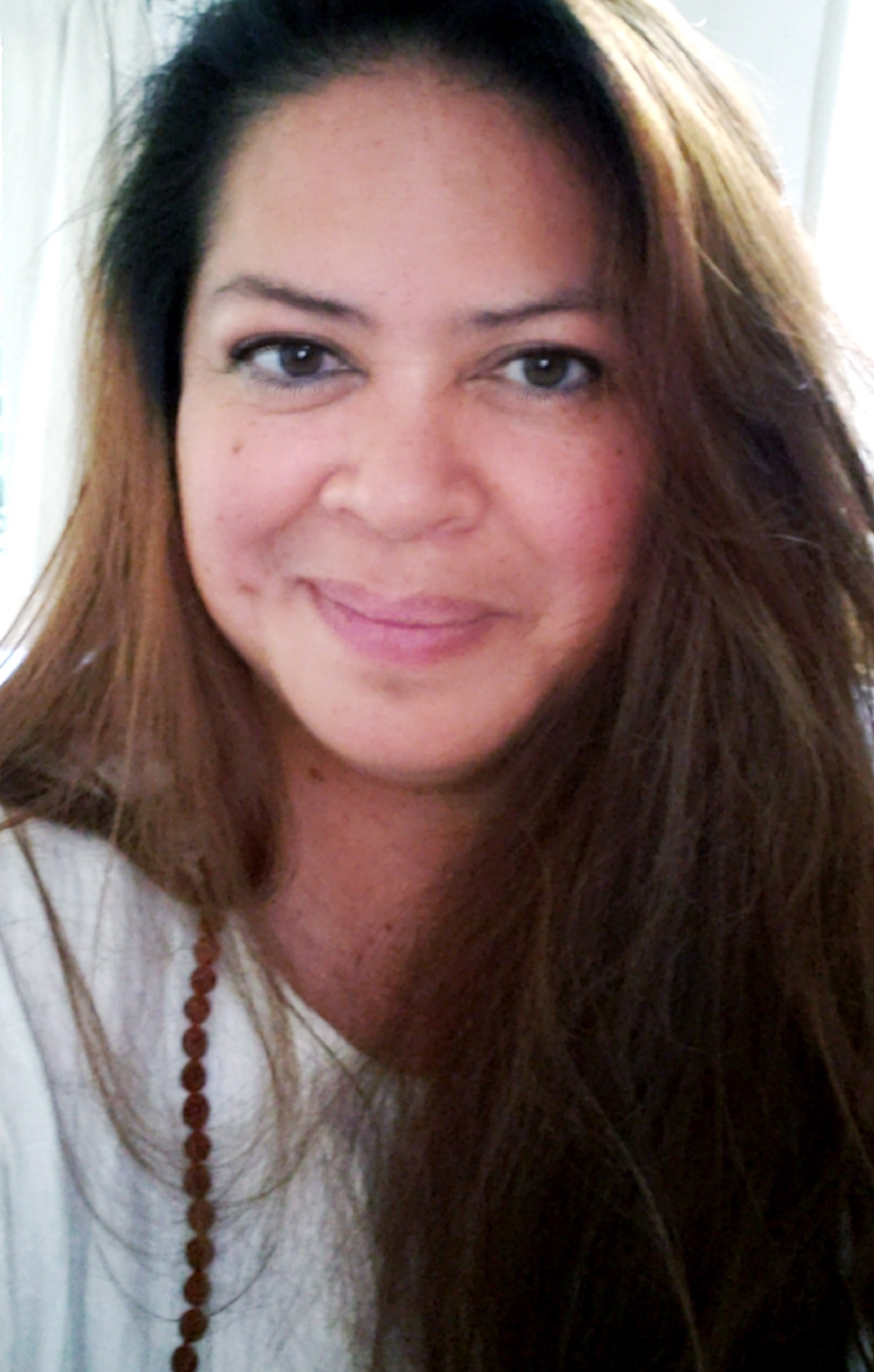 LIZA F. CAMBA (SAT-AKAL), Sound Healing Practitioner, Host, Producer


************************************************
==> VERY IMPORTANT - WHAT TO BRING
Arrive early! Sacred shopping with our highly curated vendors will be from 6pm-7pm and 9pm-1030pm.
Dress comfortably. Bring a yoga mat and optional pillows or blanket to get more cozy. Please arrive on time.
Doors open at 6pm. Doors close at 7:10pm sharp - late entries will not be admitted. No exceptions.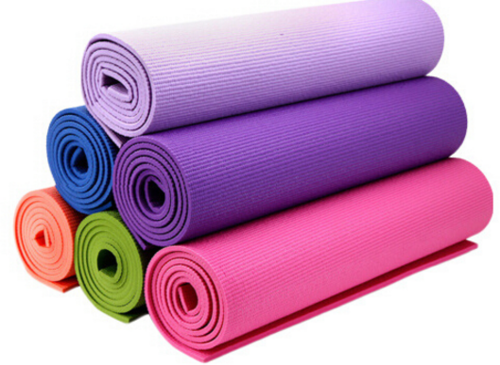 ::::::::::::::::::::::::::::::::::::::::::::::
ABOUT
LUMINESCENCE is a movement for EnLightenment - bridging creativity, healing, and transformation. We are dedicated to creating platforms for empowered healing, creative expression, and consciousness-raising, specifically in the form of our signature Luminescence Sound Baths, traveling sound clinics, retreats, and individual deep soul immersion work. We aspire to help shape a "pro-health" dialogue where self-care and self-healing is the new cool, authentic human connection is valued, self-love is the norm, and creative consciousness is the solution.
WEB:
OfficialLuminescence.com
www.TheSacredYes.com/Luminescence.html
INSTAGRAM:
@LuminescenceWorld
PEACE UNLEASHED
is a personal transformation company that focuses on helping individuals and groups level up holistically. The Peace Unleashed philosophy is rooted in the understanding that teams are more efficient and companies more productive when individual members attain a level of internal peace and groundedness that remains unshaken by life events.
https://www.peaceunleashed.com/about
REED'S ACTIVE MARTIAL ARTS & WELLNESS CLUB
strives to help many children and adult students to realize their highest potential and to experience lives of productivity, creativity, health, wellness and fulfillment through Martial Arts with emphasis on life skills and self-defense. WEB:
reedsactivemartialarts.com
EMAIL:
ladylallainereed@gmail.com
IG:
ramaladyl
FB:
facebook/ramawc
LIZA F. CAMBA (SAT-AKAL)
is a Teacher, Professional Soul Purpose and Soul Wellness Guide, Spiritual Activist, and Founder of Luminescence. Liza supports individuals to align with their highest truth and to activate their soul's purpose through one-on-one spiritual counseling / coaching / healing support, through her transformational, patent-pending process known as "Soul Mapping" and "The Dharma Effect," and through sacred community events and retreats. For inquiries, private sound bath bookings, or to schedule a consultation, contact her directly at lizacambaservices@gmail.com. More info about Liza's work can be found at
TheSacredYes.com
and
MahalisLove.com
ELLIE SHOJA, CEO of Peace Unleashed, is a first generation immigrant who moved to the US at the age of 15, Ellie Shoja started her first company at the age of 19 and has spent her 20-year professional career pushing beyond conventional limitations placed upon her by both internal and external forces. An award-winning Writer, Mindset Expert, and Motivational Speaker, Ellie developed the Peace Unleashed method in collaboration with Neloo Naderi over the course of an 11-year partnership.
LADY LALLAINE REED
is a Master Martial Artist with a 4th Degree Black Belt in Tang Soo Do, 5th Degree in Weikuendo and 1st Degree in Tae Kwon Do. She trained in Wadu Ryu and Yoga in the Philippines. She learned Kickboxing, Qi Gong and Shibashi in Germany as well. She is being trained by Grandmaster Reed in all the styles he knows and is currently training with him under GM Leo Fong. She is also a reiki master, a minister, an author, an actress and a massage therapist. Her ebook is called The Mind of a Champion Revealed, published on
lulu.com
To learn more about Lady's work go to:
reedsactivemartialarts.com
or email her at
ladylallainereed@gmail.com
CAT CROW is a stand up comedian and storyteller. She co-hosts and produces Scorpio Show Comedy, a backyard variety show in Echo Park. She also hosts and produces Yes Really Stories, a storytelling show featuring funny stories from some of LA's best comics. Follow Cat on social media... Insta: @realcatcrow @scorpioshowcomedy @yesreallystories
SUZE Q
enjoys sharing the physical benefits and spiritual insights she has gained from Kundalini Yoga over her 17 years of practice and decade of teaching. Her classes are challenging and inspiring, clearing stuck energy and cultivating self-empowerment. Her Gong and sound healing exploration plays a large roll in her instruction, helping the individual to relax the nervous system and in-joy the effects. Learn more about SuzEQ's work online at
KundaliniWithSuzEQ.com
and
https://www.facebook.com/KundaliniWithSuzEQ/
TREE PINO
aka
Narayan Meher is dedicated to helping people heal in a holistic way by combining western and eastern remedies, resetting the mind and body for optimal health. She helps her clients improve by applying ergonomics in the simplest of tasks like getting up and into chairs, to creating greater range of motion, to utilizing orthopedic tests, nerve facilitation stretches, neuromuscular therapy, and enhancing treatments with reiki. Theresa works closely with a chiropractor and healthcare team in one of L.A.'s top gyms to form the perfect exercises based on any condition. Soon she will be teaching kundalini yoga and incorporating that into her physical therapy practice. The crystal singing bowls are an extension of her healing work. Contact Theresa at healingtree23@gmail.com.
SANDRA JAI CHANDRA WONG
is a practical mystic whose soul path is in the healing arts. She navigates her daily life with kundalini yoga and meditation, sound therapy, energy work, breathing techniques, voice of the soul toning, free movement dance, feminine energy mastery and Astrology. Sandra believes that understanding our birth chart is one of the greatest tools we have for developing compassion for ourselves and others. As an astrologer, she helps you navigate valuable life lessons about who you are and why you are here. As a sound healer, she believes in the power of the sound current, and group sound healing through ancient musical instruments and gongs. Her passion is bringing communities together to create space for spiritual empowerment and divine embodiment. From intuitive astrology readings to integrative workshops and restorative soundbaths, she contributes to raising the collective consciousness for influence and impact in the world. Contact her at
jaichandrakundalini@gmail.com
PRAKASH anchors in healing from a place of Compassion and Love. She attunes with Universal Principles and Laws, and illuminates Miracle Consciousness. She creates the space and offers tools for empowered action to
live life with purpose, on purpose, from one's inner knowing,
a solid foundation, an open heart, and trust, surrendering into the Awe and Wonder of infinite possibilities. She facilitates 1-10 day retreats, offers workshops, classes, Ceremonies, Sound Baths and a monthly Women's Mystic Healing Circle where she incorporates Breath and Sound. She also offers individual, group and a private 7 Week Package Healing Journey. She is a graduate of the Master's Level Certification Curriculum with The Four Winds Society of Shamanic studies in the Peruvian Q'ero tradition, Certified Practitioner with the Institute of Modern Wisdom, Certified Transformational Breath® Facilitator and Group Leader, KRI Certified Aquarian Teacher of Kundalini Yoga as taught by Yogi Bhajan, Certified Grief and Trauma Coach, Reiki Master, Certified Crystal Healer with Hibiscus Moon, Certified Gong Healing Practitioner with Mehtab Benson and a Licensed Massage Therapist. IG @allowyourlight IG @attunereteats
www.aumalchemy.com
www.attuneretreats.com
FB attuneretreats FB
aumalchemy.com
EMAIL:
inspiredlife@aumalchemy.com
::::::::::::::::::::::::::::::::::::::::::::::
*** VERY IMPORTANT!
Arrive early! Sacred shopping with our highly curated vendors will be from 6pm-7pm and 9pm-1030pm.
Dress comfortably. Bring a yoga mat and blankets to lie down on. Optional pillows to get more cozy... and please arrive on time! :))