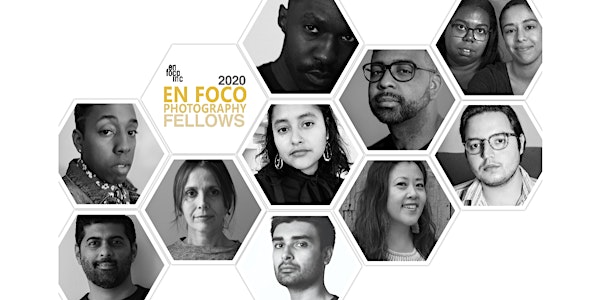 CANCELED - En Foco 2020 Fellowship Group Exhibition
En Foco 2020 Fellowship Group Exhibition
When and where
Location
BronxArtSpace 305 East 140th Street The Bronx, NY 10454
About this event
Due to the the ongoing COVID-19 pandemic, starting June 10, the En Foco 2020 Fellowship Exhibition will be presented online at www.enfoco.org
----------------------------------------
En Foco is proud to announce the ten winners of its 2020 Photography Fellowship Program. Selected from a pool of 134 applicants, each fellow will receive $1,000 award and participate in the 2020 Fellowship Group Exhibition. The exhibition opens Friday, June 5, at BronxArtSpace; 305 E 140th St. Each fellow will also be featured in En Foco's Spring/Summer issue of Nueva Luz --print and online editions.
The Fellowship initiative affirms En Foco's ongoing commitment to the financial support of artists of color and serves to inform exhibition organizers and curators of an existing pool of quality, under-recognized artists.
En Foco's 2020 Photography Fellowship winners are Akshay Bhoan, Johnnie Chatman, Odette Chavez-Mayo, Luis Diaz, Roberta Dorsett & Clarissa Aponte (Collaborators), Jon Henry, Antonio Johnson, Rahul Majumdar, Josefina Moran, and Betty Yu. The Fellowship winners selected are based on the excellence and quality of the work submitted. All work is reviewed by panelists who are all distinguished members of the arts community: Anthony Hamboussi, 2016 En Foco Fellow; Alfred Gonzalez, Owner/Founder of Gallery 71; and Susanna Temkin, Curator at El Museo.