Description
Today's yoga class is canceled due to rain. Please note that there is an event on the Fountain Terrace next Thursday. Class will face the New York Public Library and the recommended entrances into the park are from 40th Street and 42nd Street.
Perfect your downward dog under the trees at our 14th season of outdoor yoga classes, presented by Manduka with instructors curated by Yoga Journal. Manduka provides a colorful selection of mats, no need to bring your own.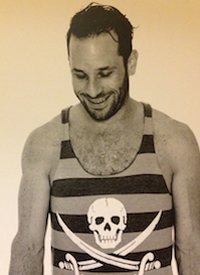 Today's class is led by Jeffrey Posner, owner of YogaFramework, a Katonah inspired studio in New Jersey. His unique style is a blend of the traditions he has studied and practiced including Hatha, Iyengar, Ashtanga, Vinyasa, Katonah Yoga® and Lotus Flow™. Currently studying under Nevine Michaan of Katonah Yoga® in Bedford Hills.
His classes are described as fun and challenging providing "toolbox" techniques for approaching asanas and inversions.
Don't forget to bring your Frequent Yogi card to each class. You'll get a stamp when you check in to earn your way toward rewards from Manduka and Yoga Journal.
---
PHOTO CREDIT: ANGELITO JUSAY PHOTOGRAPHY