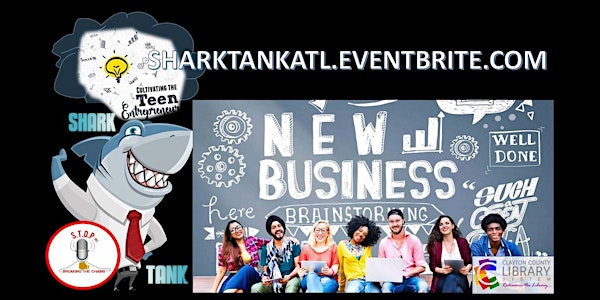 *Canceled* Atlanta Teen Entrepreneur Training & Shark Tank Competition
Location
Forest Park Branch Library
4812 West Street
Forest Park, GA 30297
Description
We are improving our SharkTank event by offering Business Classes for entrepreneurs this year leading up to our shartank event. Training youth on how to become young business owners by providing 3 crash courses in all things entrepreneurship. Then we will celberate the success off these future business men and women by having a sharktank competition supplying youth with resources to develop and create their venture. Registration is open for students aged 12-18.


PRESENTED BY
Students Talking Out Problems INC. Founder, Evan McCullough
Forest Park Library Youth Services Assistant,

LaDonna Hampton




4812 West Street
Forest Park, GA 30297
Phone: 770.347.0160

ladonna.hampton@claytoncountyga.gov



Outline Schedule
February 11th: Business Basics with an emphasis on Marketing / Communications
Entrepreneur vs. Intrapreneur

4 P's Marketing Mix (Price, Placement, Product, Promotion)

Brand

Owning Your Narrative & Storytelling
February 25th: Business Strategy, Alignment & Analysis
SWOT analysis

Competitive Analysis

Intro to Business Financials

Cost Exploration
March 10th: Business Pitching & Additional Resources
Business Structure

Ethics

Intro to Credit

Pitching



Shark Tank Pitch Guidelines
You will have no more than 3 minutes to deliver your pitch.
Include in your pitch your name, your location, and your background.
Share your business mission, idea or concept as well as products and services.
Who is your target market or customer?
State your current progress towards your plans.
What do you need to get there?
This is your chance to sell your story and get others to invest in your dream,
spread the word or provide support.
Tips for your pitch
Keep it succinct and simple!
Show your passion for your business!


Be clear about what you will accomplish with your business.
Remember that your pitch is meant to inform, engage and market.
Demonstrate your belief in your success by using
confident language like, "I will" and "We can."
We encourage all youth to apply ages 12-18.