Canadians Take On Social Impact Investing

Wednesday, May 15, 2019 from 6:30 PM to 9:00 PM (PDT)
Event Details
The Digital Moose Lounge is pleased to present our upcoming Chesterfield Chat event as part of our "Canadians Doing Good" series:
Canadians Take On Social Impact Investing
As global institutions struggle to tackle growing environmental and social challenges like climate change and rising inequality, concerned citizens are trying to understand how they can make a difference. One approach is to practice, or advocate for, investment strategies that consider Environmental, Social, and Governance outcomes, or "ESG Investing". Our panel will gather Canadian and Canada-friendly experts in the growing ESG investment sector to discuss current trends and challenges, and share tips and insights from the field. Come and learn how we can influence today's social and environmental challenges by being more informed and thoughtful about our own investments.
The discussion will be followed by a Q&A with the audience, and networking with other Canadians and attendees. Food and refreshments will be available.
CHESTERFIELD CHAT PANELISTS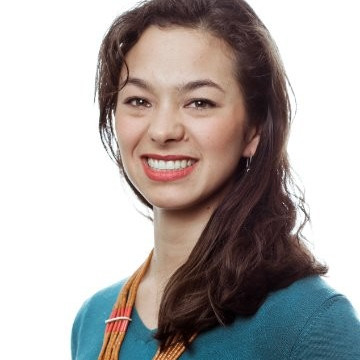 Claire Veuthey, Director of Environmental, Social and Corporate Governance (ESG) Investing at OpenInvest.
As Director of ESG & Impact at OpenInvest, Claire oversees the development of new Causes and Impact reporting for the mission-driven, venture-backed fintech startup. Claire has been working with investors to better integrate environmental, social and corporate governance (ESG) factors into their decisions for the last decade. She has held research, investment, product development, and business development roles in London, Toronto, Singapore, Amsterdam, and San Francisco. Before joining OpenInvest, she led the Wells Fargo Social Impact Investing team's ESG research and corporate engagement work. Claire also served as an advisor to the Sustainable Accounting Standards Board during its inaugural year and was part of the first cohort to earn the FSA (Fundamentals of Sustainability Accounting) credential. Claire is currently pursuing her MBA at Berkeley-Haas, where she was awarded a Dean's Fellowship. She holds an M.A. From King's College London and a Licence from the Graduate Institute of International and Development Studies in Geneva.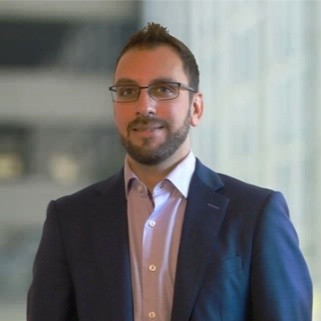 Isaac Khurgel, ESG Investment Strategist, Wells Fargo Asset Management. 
Isaac is an ESG Investment Strategist at Wells Fargo Asset Management, where he supports teams generate ideas for new and enhanced ESG products and strategies, educates stakeholders on ESG topics and best practices, and contributes to thought leadership. Isaac is an organizer of Bay ESG (a local network of responsible investment professionals), sits on the WFAM Diversity & Inclusion Council, and is Team Captain of Wheels Far Go.
Prior to WFAM, Isaac launched esg.solutions, a consultancy supporting asset managers and service providers on ESG integration and strategy development. Previously, Isaac was Head of Marketing & Communications for TruValue Labs, an ESG data provider. He began his sustainability career in London, working with the United Nations-supported Principles for Responsible Investment. Isaac holds an MSc. from the London School of Economics and an Honours BA from the University of Toronto.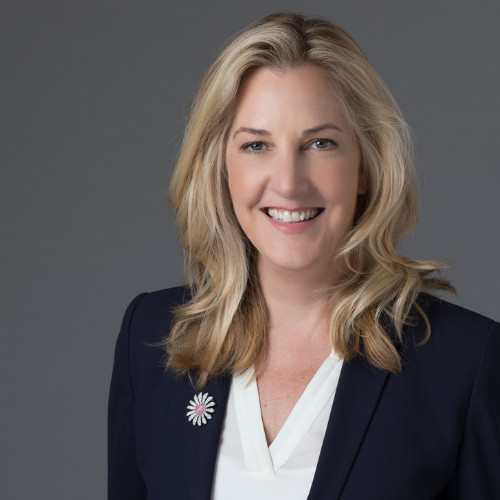 Heather Pelant, Managing Director at Baker Street Advisors in San Francisco. 
Heather Pelant is Co-Founder of Project Worth and Managing Director at Baker Street Advisors, advising the firm's clients on the development and implementation of their investment portfolio and wealth management strategies.  Her industry experience includes leading teams and businesses at Morgan Stanley and BlackRock in San Francisco, Toronto, and Hong Kong.
Her lifelong passion around women's leadership and economic advancement led her to study Japanese women entrepreneurs in Tokyo; to launching women's investing forums in Honolulu and San Francisco; to the newly launched Project Worth. She is a member of the International Women's Forum and serves on the Executive Leadership Team for the American Heart Association's Go Red for Women movement. 
Heather earned an MBA degree from the Kellogg School of Management, an MA degree in Asian Studies from the University of Hawaii and a BA degree in Asian Studies from the University of Victoria, Canada. Heather grew up in Nelson, BC and still maintains a family home there spending holiday time either at the ski hill or by the lake, depending on the season.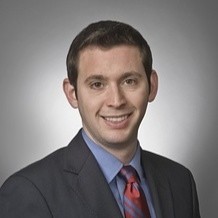 The panel will be moderated by Alfredo Silva, a partner at Morrison and Foerster law firm and an expert in the ESG sector.
Alfredo is a partner in the Corporate Group, co-chair of the firm's Social Enterprise and Impact Investing Group, and a member of the firm's Pro Bono Committee. Mr. Silva represents companies and investors in a broad range of corporate transactional, compliance and disclosure matters, including public benefit corporation conversions, structuring for-profit/non-profit hybrids, impact investments and environmental, social and governance (ESG) disclosures. In addition to advising on deals in value from the millions to the billions of dollars, Mr. Silva also represents nonprofit organizations, providing advice on fiduciary issues, entity formation, structuring, and other corporate matters, and assists small businesses pro bono.
THANK YOU TO OUR SPONSORS
Thanks to our sponsors, British Columbia Trade and Invest and the Canadian Consulate, DML is pleased to offer this event for free to DML members and the community. Representing the Consulate's new Social Impact focus at the event is Anne-Marie Roussel - make sure to say hello! Also special thanks to Morrison & Foerster law firm for providing their space to host. If you would like to support the DML financially, there will be folks who will be happy to direct your donation at the event.
ABOUT DIGITAL MOOSE LOUNGE
The Digital Moose Lounge is a non-profit with a long-standing community of Canadians in the San Francisco Bay Area. Our mission is to facilitate meaningful connections with Canadians in the Bay Area. We gather over Canadian culture, and we collaborate with government, organizations, and universities to deliver social impact to our community. Whether you are a recent arrival, longtime California resident, or visitor, we hope you'll join our vibrant community of Canadians and Canada-lovers. We look forward to giving you a warm Canadian welcome to our group. 
To learn more about Digital Moose Lounge or to subscribe to our monthly newsletter for Bay Area Canadian news and events, visit the website: 

https://www.digitalmooselounge.org/

. You can also contact us by sending us an email at 

programs@digitalmooselounge.com

.
When & Where

Morrison & Foerster
755 Page Mill Road
Palo Alto, CA 94304


Wednesday, May 15, 2019 from 6:30 PM to 9:00 PM (PDT)
Add to my calendar