Canadian University Tech Showcase & Alumni Event

Thursday, August 23, 2012 from 5:30 PM to 8:00 PM
Event Details
This event is co-hosted with University of British Columbia, Waterloo and University of Toronto to bring you innovative technologies emerging from these leading Universities! 
Meet the people behind the new startups, new products and new technologies driving the trends today and be part of a conversation that will stimulate and challenge you. 
Enjoy food and drinks while watching alumni from top Canadian universities demo their latest software technology and share their success stories, followed by a networking reception with fellow Alums. 
Keynote Speaker
Chris Strachan (UBC '82) -  Co-Manager @ TBird Angel Fund
An entrepreneur in the software industry including ECM, DAM, P2P, social publishing and mobility for the past 20 years 
Demo Companies
Willet specialize in turning social browsers into shoppers, They have accumulated over 3000 retail customers and they new product Second Funnel has just launched its private beta! Willet is determined to bring new shopping experiences to shoppers worldwide. (Fraser Harris, Waterloo MBET' 09)
Pinerly provides a suite of tools to market your visual content on Pinterest. With Pinterest's explosive growth and traffic rates, Pinerly' 'Pinalytics' let users track and measure their traffic rates. Pinerly recieved 36,000 signups within one week of launching, and its 500 beta testers has generated about 1,000 campaign. (Rick Kats, Vlad Barshai UT' 10)
Negochi is part of the Kickstart Incubator program at entrepreneur@UBC. Negochi helps you find your ideal home service professional. It matches you with the best pros and arrange for you to get multiple opinions. It guarantees the quality and assure that you are picking from the best of the best. Founder, Mujtabab Badat, won the best use of Yellow API in HackVan 2012.  (UBC' 13)
If you're interested in demoing, please contact Jonas Fung or Carolina Guevara.
Schedule
5:30pm - 6:00pm: Doors Open, Registration
6:00pm - 6:30pm: Demos
6:30pm - 7:00pm: Speaker (TBD) 
7:00pm - 8:00pm: Networking w/ Food and Drinks
Location
Plug and Play Tech Center is a global accelerator that specializes in growing tech startups. Headquartered in Sunnyvale California, Plug and Play's network includes over 300 tech startups, 180 investors and a community of leading Universities and Corporate partners.
The event will be held at Plug and Play Tech Center @ 440 N. Wolfe Rd. - Sunnyvale, CA 94085
Transportation
Parking is readily available. There is also a shuttle service between the Caltrain stop and the event -- "Duane Avenue shuttle." 
Affiliate Organizations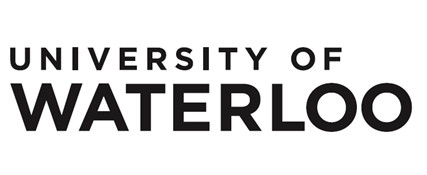 Organizer
Plug and Play Tech Center
Plug and Play Tech Center is an accelerator that specializes in growing tech startups. Since its founding in 2006, Plug and Play's mission has been to drive innovations in technology while improving and enhancing the experience of the entrepreneur. 
Canadian University Tech Showcase & Alumni Event