Canadian pre-order Josh Rivedal's new book, The Gospel According to Josh: A 28-Year Gentile Bar Mitzvah
Description
About the book: The Gospel According to Josh: A 28-Year Gentile Bar Mitzvah
By the time Josh Rivedal turned twenty-five, he thought he'd have the perfect life—a few years singing on Broadway, followed by a starring role in his own television show. After which, his getaway home in the Hamptons would be featured in Better Homes & Gardens, and his face would grace the cover of the National Enquirer as Bigfoot's not-so-secret lover. Instead, his resume is filled with an assortment of minor league theatre and an appearance on The Maury Povich Show—a career sidetracked by his father's suicide, a lawsuit from his mother over his inheritance, and a break-up with his long-term girlfriend.
Tortured by his thoughts, he finds himself on the ledge of a fourth floor window, contemplating jumping out to inherit his familial legacy. In turn he must reach out to the only person who can help him before it's too late.
Based in part on his acclaimed one-man show, The Gospel According to Josh is a comedic and poignant true-to-life tale of love, loss, struggle, and survival—a gospel account of one young man's passage into manhood—his twenty-eight-year Gentile bar mitzvah.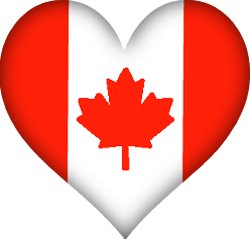 About the Author
Joshua Rivedal is an actor, playwright, and international public speaker. He wrote and developed the play, The Gospel According to Josh, which has toured extensively throughout the United States and Canada. He wrote the libretto to a Spanish language Christmas musical Rescatando la Navidad. He has spoken professionally about suicide prevention and mental health awareness in more than twenty-five U.S. states and two Canadian provinces. He serves on the board of directors of the New York City chapter of The American Foundation for Suicide Prevention.
So what do you get for pre-ordering four weeks in advance?
You get the book early

You help debut the book on Bestseller list

You help fund the book's marketing efforts

You get a discount on the book


You donate to a great cause—preventing suicide in Canada.
So pre-order your copy today. Buy one for yourself or buy a few as a gift for your favorite people.
Please fill out this form after purchase so we can ship and fulfill your order.