Canadian Guidelines on Opioid Use Disorder Among Older Adults

Monday, 9 September 2019 from 12:00 PM to 1:00 PM (EDT)
Event Details
Presenter: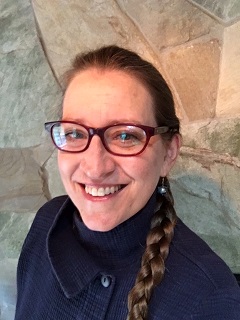 Dr. Launette Rieb is a family physician, addiction medicine specialist, researcher, and Clinical Associate Professor in the Department of Family Practice at the University of British Columbia. She works clinically as a consultant at The Rapid Access Addictions Clinic at St. Paul's Hospital, at CBI Health Centre as Medical Director of a multidisciplinary pain team, and at the Orchard Recovery Centre - a residential drug and alcohol treatment facility. Dr. Rieb lectures internationally and is the recipient of a UBC Post Graduate Teaching Award.
Summary:
The Canadian Coalition for Seniors Mental Health (CCSMH) has been funded through the Substance Use and Addictions Program (SUAP) of Health Canada to create a set of four guidelines on the prevention, assessment, and management of substance use disorders among older adults for alcohol, benzodiazepine receptor agonists (BZRAs), cannabis, and opioids.
Globally, according to the World Health Organization people over the age of 50 accounted for 27% of deaths from drug use disorders in 2000, a figure that rose to 39% by 2015. Of those deaths in older adults (age ≥ 65), approximately 75% were linked to the use of opioids (Degenhardt & Hall, 2012; UNODC, 2018). Despite these numbers, there is a paucity of data about the many ways opioids specifically affect older adults and about how to care for those who develop addiction, also referred to as an OUD (American Psychiatric Association, 2013).
Join us for this session to learn about the upcoming release of the Canadian Guidelines detailing the evidence and best practice recommendations for the prevention, assessment and treatment of opioid use disorder among older adults.

Terms & Conditions
By registering for this event, you will be added to the brainXchange newsletter list where you will be emailed bi-monthly newsletters and information on upcoming events. You may unsubscribe at any time. This event will be recorded. By choosing to participate in the event you consent to the recording. Recordings will be made available on the brainXchange.ca website and Vimeo.
Have questions about Canadian Guidelines on Opioid Use Disorder Among Older Adults?
Contact brainXchange