Description
Presenter: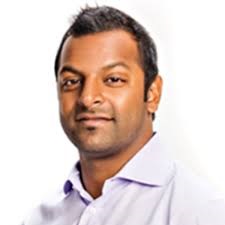 Dr. Jonathan Bertram is a Focused Practice Addictions & Pain Medicine Physician currently practicing at CAMH and at the Bowmanville Family Health Organization. He is a member of the Board of Directors at the Ontario College of Family Physicians, an Older Adults Addictions consultant to COPA (Community Outreach Programs in Addictions) under Reconnect Mental Health Services in Toronto, and a Clinical Lecturer at the University of Toronto. Working at local, regional and provincial levels, his work focuses on improving the health of vulnerable populations struggling with substance use and mental health co-morbidities, in particular improving service delivery and access. He has special interests in working with Older Adults, Aboriginal affairs, and Mental Health/Addictions in Primary Care.
Summary:
The Canadian Coalition for Seniors Mental Health (CCSMH) has been funded through the Substance Use and Addictions Program (SUAP) of Health Canada to create a set of four guidelines on the prevention, assessment, and management of substance use disorders among older adults for alcohol, benzodiazepine receptor agonists (BZRAs), cannabis, and opioids.
Cannabis use among older Canadians has received increased public interest since its legalization in the fall of 2018. Older Adults are beginning to ask more about cannabis in the setting of recreational and therapeutic use. As younger individuals grow older, the prevalence of cannabis use disorders in older adults may also increase. Those seeking to start using cannabis and/or those currently using cannabis therapeutically are now looking for information and clinical guidance.
Join us for this session to learn about the upcoming release of the Canadian Guidelines detailing the evidence and best practice recommendations for the prevention, assessment and treatment of cannabis use disorder among older adults.


Terms & Conditions
By registering for this event, you will be added to the brainXchange newsletter list where you will be emailed bi-monthly newsletters and information on upcoming events. You may unsubscribe at any time. This event will be recorded. By choosing to participate in the event you consent to the recording. Recordings will be made available on the brainXchange.ca website and Vimeo.