Description

Bring your family to join ours at the Canadian Thanksgiving Celebration!
Nothing says fall like a good Thanksgiving dinner. This year, give thanks for a wonderful community of Canadians by celebrating with us at Alumni House on the UC Berkeley campus.
Enjoy turkey, potatoes, cranberry sauce and all your favourite side dishes, a host bar of Canadian beverages (alcoholic and non) and desserts to satisfy your sweet tooth.
Early bird tickets available until 11:59pm on September 30. All ticket buyers will be entered into a draw to win a pair of round-trip tickets from Air Canada for travel within North America!
This event is part of our Canada 150 series, celebrating Canada's 150th birthday.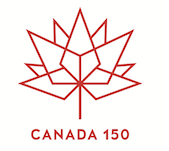 ---
FAQs
What awesome people are presenting this event, and why?
The Digital Moose Lounge is a non-profit, longstanding community of Canadians in the San Francisco Bay Area. Our mission is to be the first point of contact for Canadian culture here, and we host a number of social and informational events throughout the year for the benefit of the Canadian population locally. Learn more about the DML here.
We are partnering closely with UC Berkeley Canadian Studies, Trade & Invest BC, and several universities and organizations to host this event. Please make sure to thank your alumni representatives when you see them!
What is included in the ticket price? Are you serving food and drink at this event?
The ticket price includes a traditional Thanksgiving dinner and Canadian favourites for dessert. It also includes a variety of alcoholic and non-alcoholic Canadian drinks. There will be vegetarian options available.
SFU, UW, McGill, McMaster, Calgary, and Carleton Alumni get a 10% discount on all tickets. Contact us or your alumni association for more details.
Are you looking for volunteers?
Yes! We have a few volunteer spots available and you can purchase a volunteer ticket for 50% off the regular ticket price on the ticket page. Volunteers will work 1-2 hours during the event -- plenty of time to enjoy yourself while helping our amazing team!
How will I get to this event? Where will I park?
Alumni House is a 10-minute walk from the Downtown Berkeley BART Station, and ~30 minutes by transit from downtown San Francisco.
Parking is available in the lots surrounding Alumni House. Information about getting there by car, and where to park, can be found on the Alumni House webpage.
What is your refund policy?
We will happily issue refunds up to 7 days before the event starts.
Unfortunately, after that date we will have already committed full payment to our vendors based on sales so cannot compensate ticket buyers for no-shows.
Image credit: Alby Headrick
---
Thank you to our wonderful event partners