Canada's Multiculturalism at 50th: Festival of Cultures
Canadian Multiculturalism Day celebrates the contribution of many cultures in Canadas
About this event
The Canadian Multicultural Education Foundation invites you to a virtual afternoon event on Sunday, June 27 to appreciate Canada's rich cultural diversity on Canadian Multiculturalism Day. We have an exciting program consisting of messages from dignitaries and special guests, Festival of Cultures performance, mini-talks called Spotlights on Diversity and a special panel discussion on Canada's Multicultural Policy at 50: Reflection and the Future. 2021 is the 50th anniversary of the multicultural policy (1971-2021). Join us on June 27! Register on Eventbrite. For more information, go to www.cmef.ca.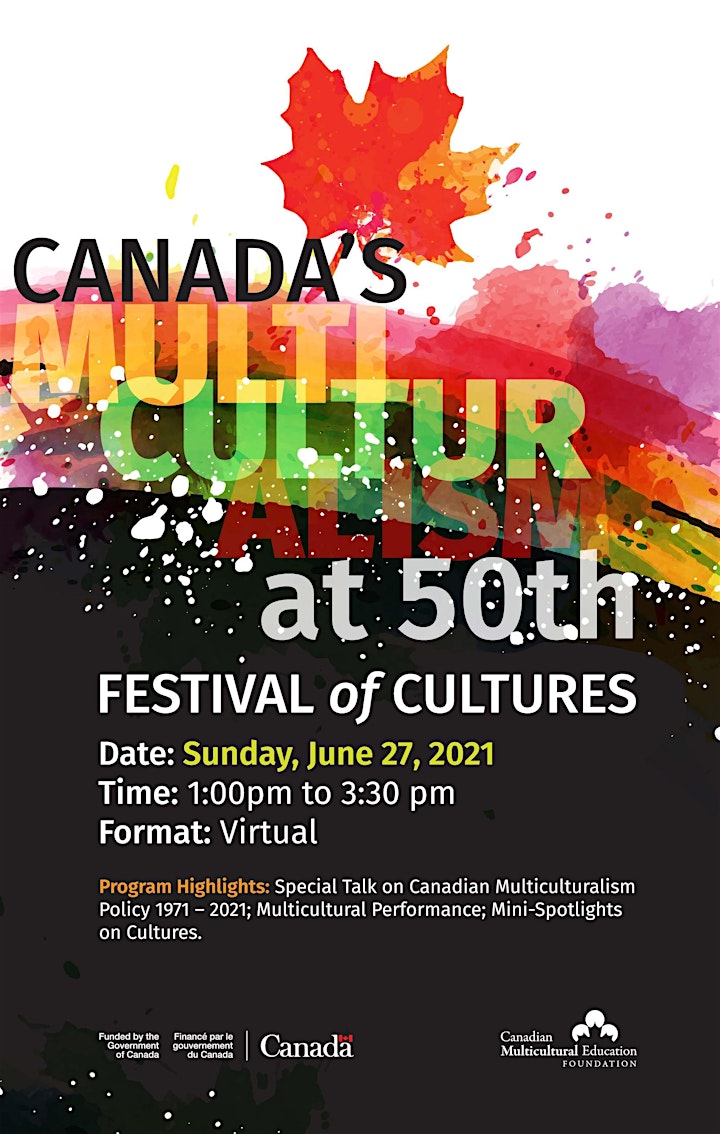 Organizer of Canada's Multiculturalism at 50th: Festival of Cultures
CMEF is an Edmonton-based non-profit organization that promotes public education and awareness of multiculturalism. Through our programs, we advocate adherence to a wide range of multicultural values including diversity, equality, fairness, justice, unity, harmony and inclusiveness.