Canada and US Business 2014 and Beyond - John Engler & John Manley

Friday, November 15, 2013 from 11:30 AM to 1:30 PM (EST)
Event Details
CANADA AND U.S. BUSINESS 2014 AND BEYOND - THE CEO'S PERSPECTIVE
Join us on November 15, 2013 for a CUSBA SIGNATURE EVENT with:
The Honorable John Engler - President of the Business Roundtable (BRT) an association of CEO's of leading U.S. Corporations
and
The Honourable John Manley - President and Chief Executive Officer of the Canadian Council of Chief Executives
In a Moderated Discussion Between These Two Leaders of CEO Associations
Lead By:
Consul General of Canada Roy B. Norton -

Canadian Consulate - Detroit  
To review Canadian and US Business Interests on:
Cross Border International Trade

Border Entry

Regulatory Coordination

New International Trade Crossing

Other Key Issues Affecting International Business
The Honorable John Engler, former Governor of Michigan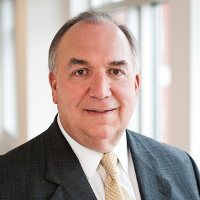 John Engler is president of the Business Roundtable (BRT), an association of Chief Executive Officers of leading U.S. corporations with a combined workforce of nearly 16 million workers and more than $7 trillion in annual revenues. A former three-term governor of Michigan, Engler assumed the leadership of Business Roundtable in January 2011 after serving six years as president and CEO of the National Association of Manufacturers. As BRT President, John Engler brings CEO expertise and insights to bear on major challenges facing the United States, including global competitiveness, innovation, economic growth and job creation.
Throughout his leadership at both the NAM and Business Roundtable, Mr. Engler has been heavily engaged in education and workforce issues, identifying the pressing shortage of skilled employees as a growing threat to American competitiveness in the 21st Century's high-tech global economy.
John Engler previously served for 20 years in the Michigan Legislature, including seven years as state Senate majority leader. Engler serves on the board of directors for Universal Forest Products, K12 Inc., and the Annie E. Casey Foundation and is a past chairman of the National Governors' Association. The American Academy of Arts and Science has named him a member of the Commission on the Humanities and Social Sciences.
 The Honourable John Manley, P.C., O.C.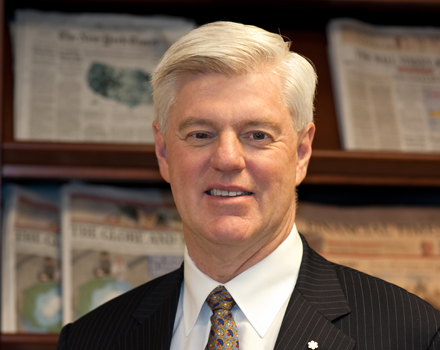 President and Chief Executive Officer of the Canadian Council of Chief Executives. Mr. Manley is a former Deputy Prime Minister of Canada.  He was first elected to Parliament in 1988, and re-elected three times.  From 1993 to 2003 he was a Minister in the governments of Jean Chrétien, serving in the portfolios of Industry, Foreign Affairs, and Finance, in addition to being Deputy Prime Minister.
In September 2011 Mr. Manley was named Chair of a Cabinet Committee on Public Security and Anti-terrorism, serving as counterpart to Governor Tom Ridge, the first U.S. Secretary of Homeland Security. 
After a 16-year career in politics, Mr. Manley returned to the private sector in 2004.Since leaving government, Mr. Manley has continued to be active in public policy, as a media commentator, speaker and adviser to governments of differing political stripes. In addition to his role as President and Chief Executive Officer of the CCCE, Mr. Manley serves on the boards of several publicly traded companies and is active in the not-for-profit sector. An Officer of the Order of Canada, Mr. Manley has received honourary doctorates from the University of Ottawa, Carleton University, and the universities of Toronto and Western Ontario.
 Moderator - Consul General of Canada Roy B. Norton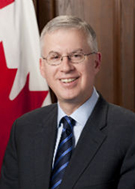 Roy Norton as the Consul General of Canada is based in Detroit represents Canada in Michigan, Ohio, Indiana and Kentucky. The Canadian Consulate General, which he heads, promotes Canadian interests - trade, investment, the environment, culture and academic relations being among the principal ones.
Roy Norton in the past served the Canadian Embassy in Washington, D.C., as Minister (Congressional, Public and Intergovernmental Relations) and the Government of Ontario (in '05-'06 as Assistant Deputy Minister, International Relations & Chief of Protocol) in the Ministry of Intergovernmental Affairs; previously as Assistant Deputy Minister B Export Development, and President/CEO of Ontario Exports Inc., in the Ministry of Economic Development and Trade). From 1990-94 he served in Canada's Washington Embassy's Economic Section and was a member of Canada's negotiating teams for the intellectual property and investment chapters of NAFTA. Earlier assignments included work in the Canadian Parliament (first in the House of Commons, then in the Senate) and, subsequently, for five years, as Senior Policy Advisor to the Canadian Foreign Minister. Roy holds degrees from Carleton University (MA in Canadian History), Masters Degrees from Harvard University's Kennedy School of Government (in Public Administration) and Johns Hopkins University's School of Advanced International Studies (in International Public Policy), as well as a Ph.D. from Johns Hopkins SAIS (in International Relations).
Pre Purchased Tickets Only
Registration 11:30 am to 12:00 Noon

Luncheon Meeting 12:00 Noon to 1:30 pm

CUSBA Members $ 60.00

Non- Members      $ 75.00

Unique opportunities to Join CUSBA now and have immediate savings !!
Contact CUSBA directly for:
 "Unique Corporate Sponsorship Opportunities" For This Key 2013 Event. 
When & Where

The Westin Book Cadillac Hotel
1114 Washington Boulevard
Detroit, MI 48226


Friday, November 15, 2013 from 11:30 AM to 1:30 PM (EST)
Add to my calendar
Organizer
Canada – United States Business Association
CUSBA – The Canada – US Business Association has provided leadership and foresight since 1992 as one of the premier voices for the Canadian and American business communities. We are a nonprofit, non-partisan, issues – oriented business association focused on issues affecting Canada and the United States.
We are a key voice for small, medium and large businesses in the world's most prosperous cross border relationship. Established in Detroit, Michigan our members are business leaders and stakeholders from both sides of the international border.
What We Do
CUSBA plays host to a number of events through the year. We also provide regular news and updates on issues related to Canadian and US business across multiple industry sectors. We do this through:
High-level briefings on issues of current concern
Meetings focused on cross border issues
Peer networking opportunities
Co-sponsored events tied to significant trade shows and conferences that are sector specific
Regular North American Business news updates related to Canada-US business issues
CUSBA promotes:
The common business interests of Canada and the US
Stronger business and trading linkages
Speakers, panels, special events and educational programs
Bilateral business opportunities