Description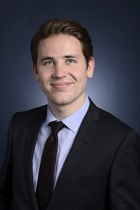 Please join Royal Bank Commercial Services for breakfast as we welcome RBC Economist Josh Nye to discuss Canada and the World Economy.
Many current issues may have an affect on your business, including:
How Canadians and the Canadian dollar will be affected by NAFTA

The border tax under President Trump's administration

The proposed federal tax reforms that will affect the Canadian economy

And more
Josh Nye joined RBC as an Economist in 2012, focusing on the macroeconomic outlook and monetary policy in Canada and the United States. In addition to ad hoc research and data commentaries, his regular publications include Financial Markets Monthly, a forward-looking analysis of Canadian, US and international financial market trends. Josh holds a BA (Honours) in Economics from the University of Western Ontario and MSc in Economics from the London School of Economics.
We will be serving a full Hot Breakfast.