About this Event
In a world full of unrelenting and overwhelming stress, lack of sexual desire and a surplus of unmet sexual needs too often becomes just one more problem—and typical sex advice often focuses on tricky new positions or shiny toys, failing to address the issues that truly make a difference, from struggles with self-esteem and body image to misogyny, racism, and fatphobia.
From the sexual gas pedal to the sexual brake, Can You Meditate Your Way to Better Sex? helps you uncover/discover your desires, as well as what holds you back from saying OMGYes. Regardless of whether you have some ideas or feel totally lost, this workshop helps you figure out exactly what you need to have the intimate, exciting, and fulfilling sex life they crave—no matter your gender identity, sexual orientation, or relationship status.
Your Facilitator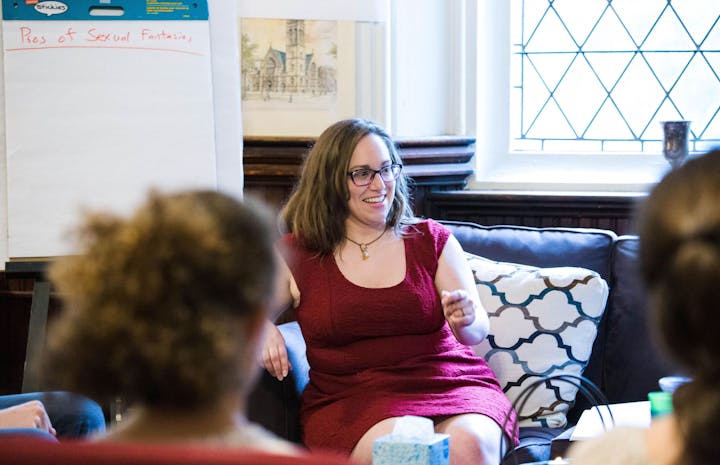 Kait Scalisi, MPH is a certified sex educator for people who crave more pleasure, in the bedroom and out. Through her powerful + practical workshops, counselling, and online platform, Passion by Kait, she shows you how to ditch the shame, say YES to your desires, and keep the spark alive (or fan it to flame)—no matter what life throws your way. When she's not helping people have hotter sex, you can find her indulging in romance novels and dark chocolate.
Your Host

Dame Products was founded by smart women with the purpose of making phenomenal sex toys. Their continuing mission: to design well-engineered sex toys, to heighten intimacy, and to openly empower the sexual experiences of womankind.