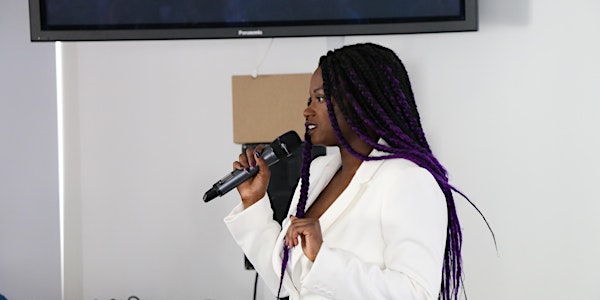 Can we decolonise the STEM curriculum?
Event Information
Location
Worcester College
1 Walton Street
Oxford
OX1 2HB
United Kingdom
Can we decolonise the STEM curriculum?
About this event
This talk has been rescheduled to Thursday 12 May. Please use this page to either order or re-order in person tickets.
This is a hybrid event. If you would like to access the talk online there is no need to register on Eventbrite. Please find here the live stream link, which will begin at 5.30pm.
Lara Lalemi is a London-born researcher at the University of Bristol. Drawn to the world of environmental research and climate change Lara, upon receiving an MSci degree, took to completing a doctorate in Chemistry – specialising in Aerosol Science. She has expertise in using a variety of single particle measuring techniques, characterising the microscopic properties of aerosol droplets such as viscosity and surface tension.
Through her work at the university, she delivers an undergraduate optional unit 'Big Ideas' to tackle ideas around inclusivity in science, communication and the influence of science on society through topics such as decolonisation. Along with 14 other brilliant academics and students from universities across the UK, Lara pioneered the Decolonising the Science Curriculum Working Group. The group develop and deliver bespoke workshops that introduce the idea of decolonisation to early researchers, academics and heads of schools.
Currently, Lara is the CEO of Creative Tuition Collective, a non-for-profit community organisation, which is striving to increase opportunities for young people from lower income and underrepresented backgrounds within STE(Arts)M.
Important information:
Accessibility
If you have specific access requirements, please let Worcester College know by contacting rea.duxbury@worc.ox.ac.uk
Covid-19
Attendees are encouraged to wear a face mask during the event (unless exempt). We hope that the talk is able to go ahead in person but we will be monitoring Covid cases within the College. Attendees will be informed in the event that the talk changes to being delivered online.
Recording
The lecture (screen and audio stream) will be recorded. If you have any questions or concerns, please let Worcester College know by contacting rea.duxbury@worc.ox.ac.uk
Data Protection
Eventbrite processes data (including any personal data you may submit by booking this event) outside of the United Kingdom. Please only submit any personal data which you are happy to have processed in this way, and in accordance with Eventbrite's privacy policy applicable to respondents (available here). If you prefer not to use Eventbrite for responding to this invitation, you may respond directly to Worcester College by emailing rea.duxbury@worc.ox.ac.uk
The College's own Privacy Policies are available here
Date and time
Location
Worcester College
1 Walton Street
Oxford
OX1 2HB
United Kingdom