Can We Achieve a New Zero-Carbon Energy Mix by Mid-Century?
Achieving zero carbon emissions from power and transport by mid-century will require all non-fossil fuel energy sources, including nuclear
About this event
Every true expert on the subjects of climate change and energy knows we need all non-fossil fuel energy sources, including nuclear, in order to achieve zero carbon emissions and prevent the worst effects of global warming.
Damage from warming grows rapidly for global warming beyond 2 degrees Celsius. Because carbon accumulates in the atmosphere, limiting global warming to 2 degrees Celsius will require achieving net zero greenhouse gas emissions by 2050, i.e., within 30 years. CO2 can be drawn out of the atmosphere through various natural and engineered processes, but likely only enough to compensate for non-energy greenhouse gas emissions, such as cement, agriculture, refrigerants, and some manufacturing. So, carbon emissions from power and transportation must be reduced to zero in 30 years.
Presently, America derives 87% of its energy from fossil fuels, used mostly for transportation and power. It took us 70 years to get to this point, so completely replacing fossil fuels in 30 years is a big, big lift requiring pretty radical changes. In fact, the only energy plans for electricity generation that have any hope of achieving this goal, in the time frame we need to achieve it without early retirement of emitting systems, must have some form of the following:
- stop building any new fossil fuel plants, even natural gas
- stop closing existing nuclear power or hydropower plants that have been relicensed as safe by the Nuclear Regulatory Commission and the Federal Energy Regulatory Commission
- build as many wind turbines as possible and site them along Tornado Alley first
- put rooftop solar on all new buildings, first where sunny days average >200 per year
- build new small modular reactors (SMRs) as fast as possible to load-follow, or buffer, the renewables. SMRs cannot melt down and all the other scary things have been fixed in the new designs
- follow the new plan by the U.S. Department of Energy and National Hydropower Association to double hydropower -- without building a single new dam
- secure sources of lithium, cobalt and iron and other metals needed to build the alternatives
- build a fleet of 150 million fully electric vehicles by 2050 with 100,000 charging stations
- streamline the process to site/approve high-voltage transmission lines and a smart grid
The exact mix of sources, incorporation of new technologies and what role, if any, biomass will play are fungible and will depend to some extent on policies implemented to accelerate the transition to carbon-free energy. One such mix is 500,000 MW of new wind capacity, 200,000 MW of new nuclear capacity, 100,000 MW of new solar capacity and 100,000 MW of new hydro capacity, installed by 2050.
However, resource allocation for steel, lithium, cobalt and other critical materials must be strategically planned for, and becomes a surprisingly limiting issue for renewables because they require ten times the steel and concrete of the other energy sources. Thus, renewables must be deployed in the areas that produce the highest capacity factors first. The possible combinations of sources that are actually achievable need to be understood in time to drive emissions to zero as the global population peaks at mid-century. This presentation will discuss the various considerations involved, including storage as well as cost and extension to other countries.
Geochemist and Energy scientist, speaker and author Dr. James Conca is Senior Scientist for UFA Ventures, Inc. in the Tri-Cities, Washington, a Trustee of the Herbert M. Parker Foundation, an Adjunct Professor at Washington State University in the School of the Environment, an Affiliate Scientist at Los Alamos National Laboratory and a Science Contributor to Forbes on energy and nuclear issues. Conca obtained a Ph.D. in Geochemistry from the California Institute of Technology in 1985, an MS in Planetary Science in 1981, and a Bachelors in Geology and Biochemistry from Brown University in 1979.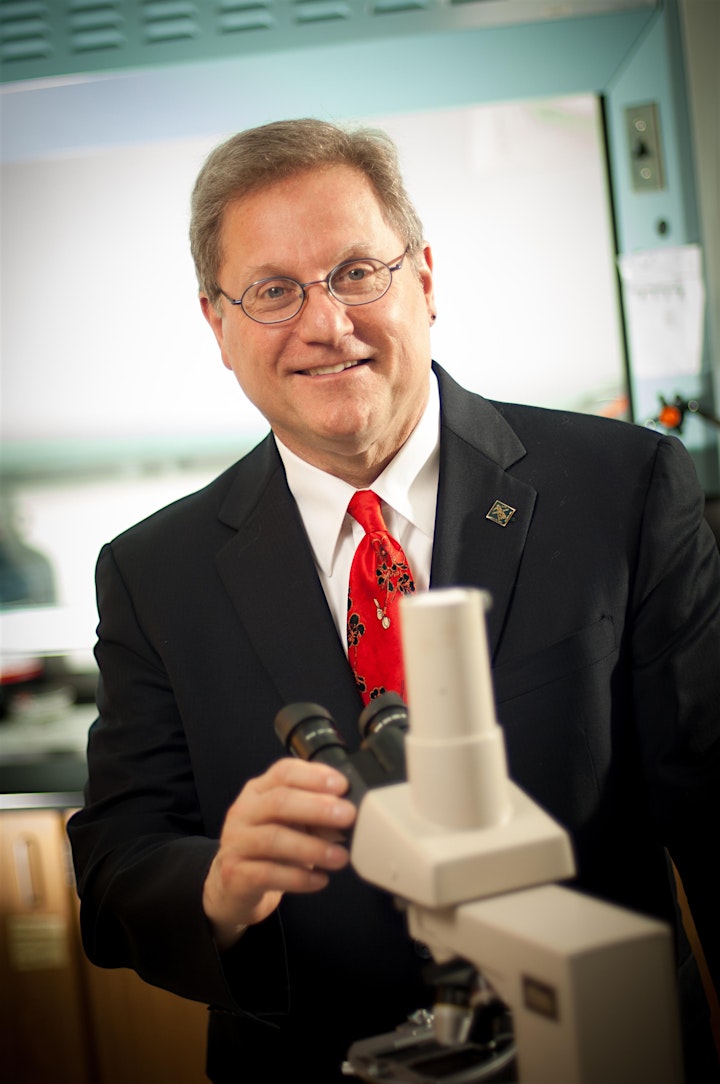 Organizer of Can We Achieve a New Zero-Carbon Energy Mix by Mid-Century?