Description
SAMO and Party Crasher can release Thursday, December 22nd at 4pm
We're throwing a party!! On December 22nd we are throwing our first annual LICBP holiday party and can release. It'll be a gathering of friends, family, and like-minded people. Join us and raise a toast to our first year in business and our collective accomplishments. Celebrate and thank all who have showed their unwavering support for our brewery! Can sales and pre-release pickups will begin at 4pm. Holiday party kicks off at 7pm. Open bar from 7pm to 9pm, food provided by Carmella Italian Street Fare, and live music from People Vs. Larsen. If you plan on attending the party please RSVP when checking out with your pre-sale purchases. We hope to see you there!
After selling out at our last release we decided to add an additional pre-sale option that will begin Wednesday, November 23rd and close Monday December 12th to make cans more available to everyone around the holidays. Cans sales and pre-sale purchases can be picked up anytime during operating hours starting December 22nd at 4pm - January 5th close of business.
*Pre-sale cans are sold out. We will have 100 cases of each available on the 22nd starting at 4pm.
Party Crasher is an easy drinking 5.5% IPA loaded with late addition Citra and Mosaic hops. The aroma is fruit citrus with an earthy pine resin. Subtle hop bitterness leads to a soft malt backbone.
SAMO is a double dry hopped 7% IPA with the remarkable complexities of four celebrated American hops: Cascade, Centennial, Citra, and Simcoe. Hazy and pale orange in appearance, SAMO erupts with citrus, mango, and dank pine aromatics.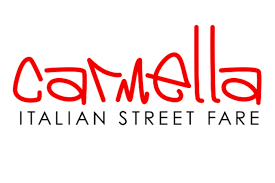 Ticket and a valid form of ID must be present at the time of pre sale pick up.