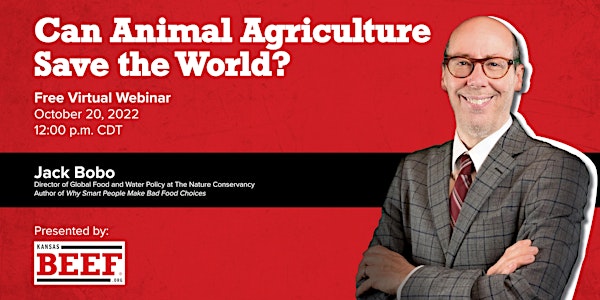 Can Animal Agriculture Save the World? with Jack Bobo
Jack Bobo shares how animal agriculture today is wildly better than it was in the past and will be wildly better in the future.
About this event
Jack Bobo is the Director of Global Food and Water Policy at The Nature Conservancy. He previously served as CEO of Futurity, a food foresight company and is the author of the 2021 book 'Why Smart People Make Bad Food Choices'.
In this webinar, Bobo will talk about the efficiencies of the current food system, but also its tradeoffs. He will also discuss some of the misunderstandings between consumers and producers.
The webinar will start at 12:00 p.m. CDT and will end at 1 p.m. There will be a time for the audience to ask Bobo questions.