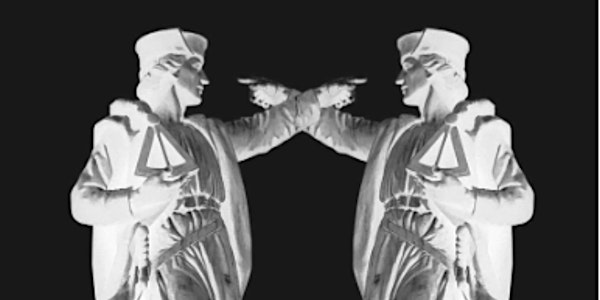 Can a Sculpture Feel Pain?: Strategies for Making Art in Contested Spaces
A conversation & Opening Reception for Recess Artist-in-Session Jean-Marc Superville Sovak's newest exhibition, "Can a Sculpture Feel Pain?"
When and where
Location
Recess 46 Washington Avenue Brooklyn, NY 11205
About this event
Columbus's 1492 voyage to what became the "New World" coincided with the expulsion of Muslims and Jews from Spain, setting off successive waves of mass migration that forever transformed the food, land, and peoples both East and West of Eden. Recess Session artist, Jean-Marc Superville Sovak will host a conversation with Samah Hijawi, a Brussels-based artist and researcher, and Noa Charuvi, a New York-based painter.  All three share an interest in aesthetic responses to ideologically & physically contested spaces and how they can be a foundation for collective cultural reflection and acts of resistance. 
Part of Jean-Marc Superville Sovak: Can a Sculpture Feel Pain?/ Columbus Confessionals asks viewers to explore their own connection to the various layers of meaning that have been ascribed to Columbus throughout American history. On an adjacent wall, large prints of Columbus's outline invite viewers to write down their responses to the questions "What did Columbus say in the past?", "What should Columbus say in the present?", and "What might Columbus say in the future?" Transposed onto the monument, Columbus then serves as a vessel for projections of both our anger and hope.
Can a Sculpture Feel Pain?/ Columbus Confessionals is part of Recess's program, Session, which invites artists to use Recess's public platform to combine productive studio space with dynamic exhibition opportunities. Sessions remain open to the public from the first day of the artist's project through the last, encouraging sustained dialogue between artists and audiences. Due to the process-based nature of Session, projects undergo constant revision and the above proposal is subject to change.