Description
BostonCHI Hosts
Lisa Gualtieri, PhD, ScM
ABSTRACT
Innovations in digital health have led to expensive toys, but have they improved health outcomes? Lisa Gualtieri will discuss the current landscape of wearable digital technology, and report on a series of studies on wearable activity tracker use in older adult populations; most notably, what was learned about acceptance and use of trackers that were provided free with training, and their impact on behavior change. She will also present on future directions her research is taking to potentially expand the usefulness of these devices as part of clinical care, to lower the prevalence of chronic disease within the US. Finally, she will showcase her non-profit, RecycleHealth, which she founded two years ago to collect trackers for underserved populations who need help improving on health behaviors. One such population includes veterans, a group of which will receive trackers as part of a wellness program through HutsForVets, with the aim to increase physical activity and improve mental health outcomes.
BIO
Lisa Gualtieri, PhD, ScM, is an assistant professor at Tufts University School of Medicine in the Department of Public Health and Community Medicine, where she is the director of the Digital Health Communication certificate program. Her research focuses on the use of wearable activity trackers with older adults with chronic medical conditions, racial/ethnic minorities, and veterans. Lisa is the founder of RecycleHealth, which collects unused wearable activity trackers and donates them to underserved populations. She serves on the FDA's General Hospital and Personal Use Devices Panel. Lisa has a Ph.D. in computer science from Harvard University, a Sc.M in computer science from Brown University, and a B.A. in Mathematics from the University of Massachusetts.
EVENING SCHEDULE
6:30 – 7:00 Networking over pizza and beverages

7:00 – 8:30 Meeting

8:30 – 9:00 CHI Dessert and more networking!
MONTHLY SPONSORS
Thank you to our generous sponsors. If you're interested in sponsoring BostonCHI, please let us know.
Constant Contact is hosting us.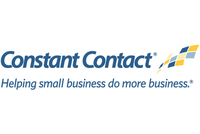 Vitamin T is sponsoring CHI Dessert.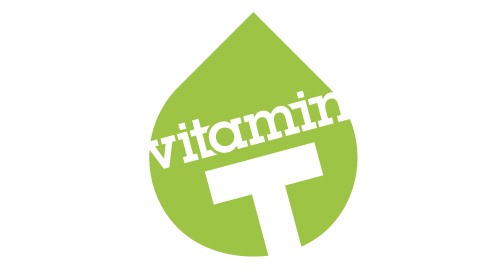 Organizer of Can a Free Wearable Activity Tracker Change Behavior?
What We Do
BostonCHI is the Boston area chapter of ACM's Special Interest Group on Computer-Human Interaction (SIGCHI). Our members, from throughout New England, share ideas and experiences on the rapidly growing and changing area of how computers and people interact. Read the chapter Bylaws.
We have monthly gatherings in the metro Boston area, which are open to both members and non-members at no charge. In addition, members receive a monthly e-mail newsletter. If you're not yet a member, we encourage you to become one! 
SIGCHI is a forum for the study of human-computer interaction (HCI) and includes research and development efforts leading to the design and evaluation of user interfaces. The focus of SIGCHI is on how people communicate and interact with computer systems. SIGCHI serves as a forum for the exchange of ideas among computer scientists, human factor scientists, psychologists, social scientists, systems designers and end users. (from ACM SIGCHI)
BostonCHI is an organization of professionals from the New England area in the field of Human-Computer Interaction. Our members represent the diverse interests of that field: graphic arts, documentation, usability, psychology, user interface design, human factors, industrial design, ergonomics, computer science, training, education, and many others.
Become a Supporting Member
Supporting members help fund the sharing of HCI knowledge in our community. For $15 a year (or $150 lifetime) you can contribute to our mission of giving innovative thinkers and doers a platform while enhancing professional knowledge and networks.