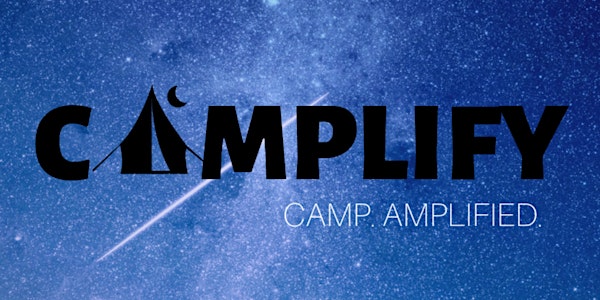 Camplify: Summer Camp for Adults
When and where
Location
OldMill RV Park 40 Minutes from St. John's Avondale, NL Canada
Description
CAMPLIFY: Camp. Amplified.

www.camplifynl.com
Finally! Summer Camp for Adults!
***See below on how to buy tickets before purchasing***
Camplify is a fun filled weekend featuring:
Bands, DJs, Camp Games, River Hangs, Comedy Show and Dancing under the stars!
Oh, and did we mention a talent show? What's camp without a talent show? Start thinking of your act today!!!

Located only 40 min from St. John's!

Weekend Pass $140(plus tax)
TO BOOK/PAY FOR YOUR CAMPSITE YOU MUST CALL THE OLDMILL RV PARK DIRECTLY 709) 687-0920
This saves you eventbrite fees and taxes are included in the pricing, and they will take great care of you and your crew!
Along with your weekend pass, you will need to purchase one of two camping options:
Grassy Field Tent Camping (1-6 people/site) $35/night
Camping in a village of other campers in a cozy grassy field. Sites are approx 20'x12' (maybe slightly larger), and are marked out throughout the field. You will not be able to drive/park on field.
Gravel RV Lots (Min 4, Max 8-10 people/site) $60/night Tents or RV's can set up on the available RV lots. Groups can share a lot, and have up to 4 tents per site. Great if you have a crew! Note that ground is gravel so bring an air mattress or foam for tent camping on these sites. 1 vehicle parked per site unless otherwise approved. There will be additional parking available for extra vehicles. A maximum 8 people is best for these sites, but if you really need to squeeze in that extra friend you can, just know it might be a little tight.
.A full bar will be available on site, as well as a large heated tent in case we need it :) We aren't going to let the weather keep us from having fun! Bring your swimsuit and your snow pants, and get ready for a fantastic summer camp!
Please note you will need to BRING WATER!
You will also be allowed to drink your own alcohol on your personal campsite, so feel free to bring a few adult bevies along too!
***Personal alcohol is only permitted on your campsite and not common areas/entertainment grounds.***