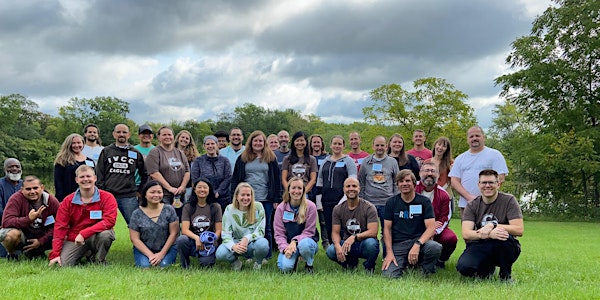 CampFI: Midwest 2022 Sep 2-5 Labor Day Weekend
CampFI: Midwest September 2-5, 2022 (Fri-Mon) - Labor Day Weekend CampFI is a 3 day & night retreat that generally includes over 50 camper
When and where
Location
Dunrovin Christian Brothers Retreat Center 15525 Saint Croix Trail North Marine on Saint Croix, MN 55047
About this event
CampFI:  Midwest
September 2-5, 2022 (Fri-Mon) - Labor Day Weekend
CampFI is a 3 day & night retreat that generally includes over 50 campers on their road to financial independence. Accommodations for this particular location are single-person, twin bed rooms. This is because the retreat center was built as a meditation retreat. There are a few rooms we can place two people (couples usually) in.
CampFI is an inclusive place, open to everyone regardless of where you are on the path to Financial Independence (from heavily in debt to already Financially Independent)
If you live in (or want to visit) the Midwest and would like to hang out with other FIREwalkers for a fun-filled, relaxing weekend, take a break from the grind and join us.
Speakers will be determined closer to the event date. 
NOT JUST FOR BLOGGERS!  People from all walks of life including students, dentists, lawyers, engineers, accountants, and members of the military share their unique experiences and interesting stories.  Strong and lasting friendships will be made.
I've rented out a retreat center in Minnesota, about an hour NE of the Minneapolis-St. Paul International Airport.  It is located on 50 scenic acres of national park with a peaceful yet professional setting.
Your ticket covers all meals from Friday's dinner through Monday's breakfast, lodging for 3 nights, and all presentations.
 Q&A:
Can I come just for the day?
We decided against offering day passes as we feel the full weekend provides the best overall experience, based on past events.
How much are children?
Due to the unique lodging feature of this retreat center, it may be best to exclude children.  The rooms are mostly single-bed, one-person rooms.  Other CampFI's will be more suited to have your children accompany you.  
Can I get a private bed?
Yes, most of the beds at this venue are private.  The retreat center has a combination of private single rooms with a twin bed, sink, desk, and a rocking chair.  There are also some suites with two twin beds, sitting area, couch, desk, and private bath. Central showers and bathrooms are available on each floor.  
How many tickets are there?
There are 50 spots available.  
Are the tickets refundable?
No.  Tickets are not refundable.  But they are independently transferrable up to 2 weeks prior to the event as long as you and the transferee provide updated attendee information via email with "CAMPFI TICKET TRANSFER" in the subject line so that I can appropriately assign rooms. Once tickets are sold out, you are welcome to use the CampFI FB page to advertise any tickets you may be looking to sell.
I purchased a ticket. When do I get all the details?
Two months prior to the event, you will receive an email invitation to join the CampFI: Alumni FB group.  With the CampFI: Midwest Event where you will receive all the details you need. For those of you who do not use Facebook, you will receive emails to the email address you provide upon ticket purchase.
If you need information faster than I post/email it, email me at CampFI.org@gmail.com.