Description
Campbell Con is a pop culture convention in Campbell, CA, and celebration of all things pop culture from comics to TV to movies to cosplay.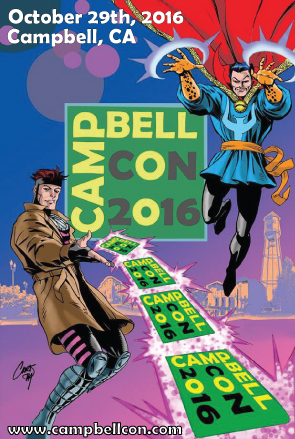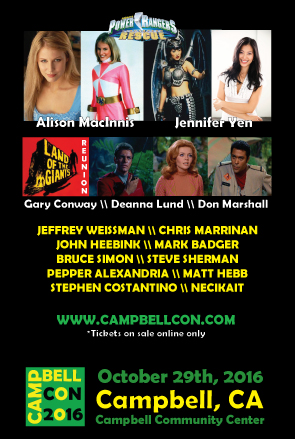 Campbell Con 2015 took place November 7, 2015 and was a huge success. Campbell Con will return October 29, 2016 and will bring more pop culture fun.
Tickets are available online only. All sales are final. No refund. Ticket transfers are possible.
Campbell Con 2016 Convention T-Shirt featuring an exclusive artwork by the Marvel and DC artist Chris Marrinan. Limited edition. Sizes S-2XL