Event Information
Location
MOD Pizza
2000 South Bascom Avenue
#102
Campbell, CA 95008
Enjoy pizza and meet folks for ski/ride trips to Tahoe and other snow destinations
About this event
Join us to welcome the ski/ride season and expand your circle of ski/ride buddies for Tahoe ski trips and powder trips to other snow destinations especially covered by a multi-resort pass such as the Epic, IKON, Mountain Collective, or Powder Alliance Pass.
Why? It's more fun with ski/ride buddies aka snow (sports) pals = SnowPals.org
Find yourself driving to/from Lake Tahoe with mostly empty seats?
Carpool/RideShare with skiers/boarders who love snow sports as much as you, share expenses and help preserve our environment.
Event Cost: FREE - buy your own drinks/eats
After our pizza social, at 7 pm, for those who want to watch the movie will drive down the street to CAMPBELL HERITAGE THEATRE at 1 W CAMPBELL AVENUE, CAMPBELL, CA 95008.
Event host: Eric - how to ID me: I'm over 6 foot, and I have a beard (see pic). I ski, bicycle, and am an IT nerd ;)
Where to buy Warren Miller's "Timeless" DISCOUNTED TICKETS?
Buy your tickets at Sports Basement at the Campbell store and forego the box office ticketing fee.
About Warren Miller Entertainment "Timeless" Ski Film..
"From the mountains of British Columbia, across the steeps of the Colorado Rockies, to the rooftop of the European Alps, Timeless explores winter stoke around the globe. Along for the ride are more new athletes than ever before, including female phenom and Jackson Hole's 2019 Queen of Corbet's, Caite Zeliff, Olympic mogul skier Jaelin Kauf, Baker Boyd, Connery Lundin, Austin Ross, and Canadian World Cup ski racer, Erin Mielzynski. Plus, returning to the screen are industry veterans Rob Deslauriers, Lorraine Huber, Tyler Ceccanti, Marcus Caston, Amie Engerbretson, and Forrest Jillson, as well as ski legend Glen Plake."
Film attendees will enjoy lift ticket deals BOGO Squaw Valley Alpine Meadows, Mt Rose, others, and gear discounts from WME resort and retail partners. Plus, all moviegoers are entered into nightly door-prize drawings and the national sweepstakes to win gear, swag, and ski trips.
Warren Miller Entertainment:
The only constant is change, but the spirit of winter is eternal. Kick off the season with Warren Miller's Timeless, presented by Volkswagen, as we celebrate 70 years of ski cinematography and travel with top athletes across the globe to renowned mountain locations.
♥ Share this page to invite friends and family via email, twitter, facebook.
* Looking to join a Tahoe area ski lease to max out your ski season pass, expand your circle of ski buddies, get a place to store your ski gear and people to rideshare to your fave resorts? Browse 2019-20 ski leases @
http://www.snowpals.org/leases/
* New to SnowPals? Join us to expand your circle of ski and ride buddies and Tahoe ride-share contacts for powder trips to Tahoe and beyond.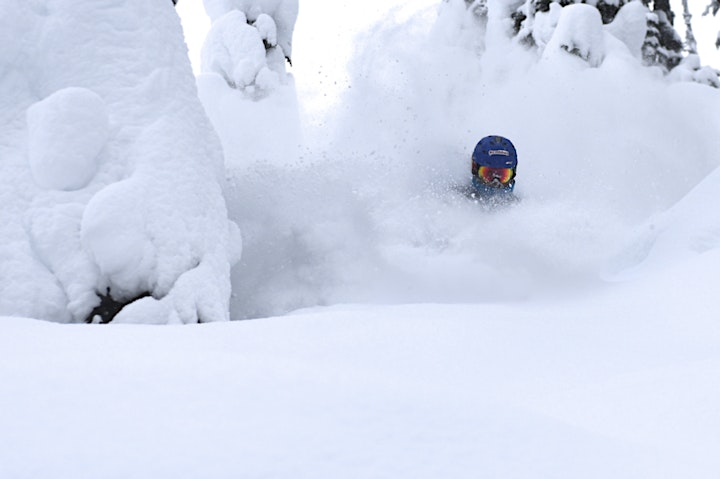 Date and time
Location
MOD Pizza
2000 South Bascom Avenue
#102
Campbell, CA 95008