Campaigns, Inc.: Government by Whitaker and Baxter Exhibit at the California State Archives

Wednesday, October 12, 2016 from 9:30 AM to 4:00 PM (PDT)
Event Details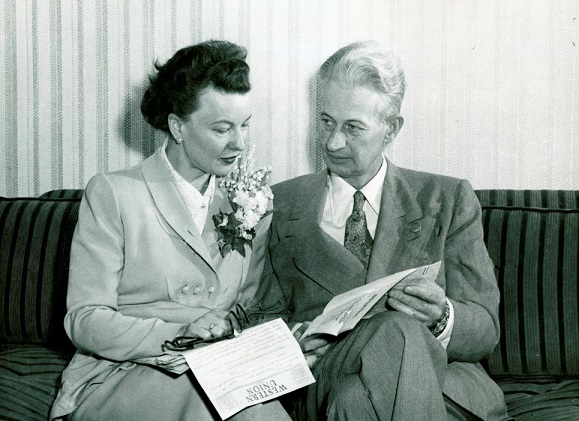 The California State Archives is pleased to announce its upcoming exhibition, Campaigns Inc.: Government by Whitaker and Baxter, which will open on May 17 and run through December 30, in the Archives 4th Floor Gallery at 1020 O Street, Sacramento.
Established in 1933 by Clem Whitaker and Leone Baxter, Campaigns, Inc. was the first political consulting and campaign management firm in the nation. Little known, they worked behind the scenes, pioneering the ideas and methods of public relations and the marketing of candidates and ballot measures.
One of the rare private collections at the State Archives, the Whitaker and Baxter materials document and visually illustrate the state's political, social, economic, and cultural history, and the ways it was shaped by the workings and media manipulations of Whitaker and Baxter's Campaigns Inc.     
The exhibition will highlight records that document the inner workings of the firm along with advertising materials created for political campaigns such as the presidential campaigns of Wendell Willkie in 1940, Richard Nixon in 1960, and the gubernatorial campaigns of Earl Warren and Goodwin Knight, as well as numerous state and local ballot measures. Also included will be the successful nation-wide public relations campaign for the American Medical Association against President Harry Truman's proposal for a national health care system in 1949.


When & Where

California State Archives
1020 O Street - 4th Floor
Sacramento, CA 95814


Wednesday, October 12, 2016 from 9:30 AM to 4:00 PM (PDT)
Add to my calendar
Organizer
California State Archives, Office of the Secretary of State
The California State Archives, a division of the Office of the Secretary of State, provides a permanent repository for the state's governmental records as well as other materials documenting California history. The California State Archives serves a wide variety of researchers whose interests range from legislative intent and public policy to genealogy and railroad history in California.
As part of its efforts to engage the public in California's history, the California State Archives also offers a newsletter, behind-the-scenes tours, exhibits, hands-on training, and a popular speaker series.
Campaigns, Inc.: Government by Whitaker and Baxter Exhibit at the California State Archives