About this Event
Its going to be five intense days of some amazing fun in the kitchen cooking with Khalipha!!! We will experience food from all around the world! Every day we will learn some delightful recipes, learn about herbs and spices, sample exotic fruits, table etiquette and so much more. Come join us and experience camp with a twist!!!
UPDATE:
We will begin camp on Sunday June 23-27, 2019 9 a.m.-3 p.m.
Second week begins June 30, July 4. 9 a.m.- 3 p.m.
Some highlights of the week will be:
*Chef Demonstration
*Cake Decorating
*Watermelon Eating Contest
*Table Etiquette
Each day will be its own type of fun! Your child will leave with creativity and confidence in the kitchen.
Our camp is for Boys and Girl ages 5-16
Kids will be preparing and eating all our meals! They should come ready to learn, cook, and have some fun!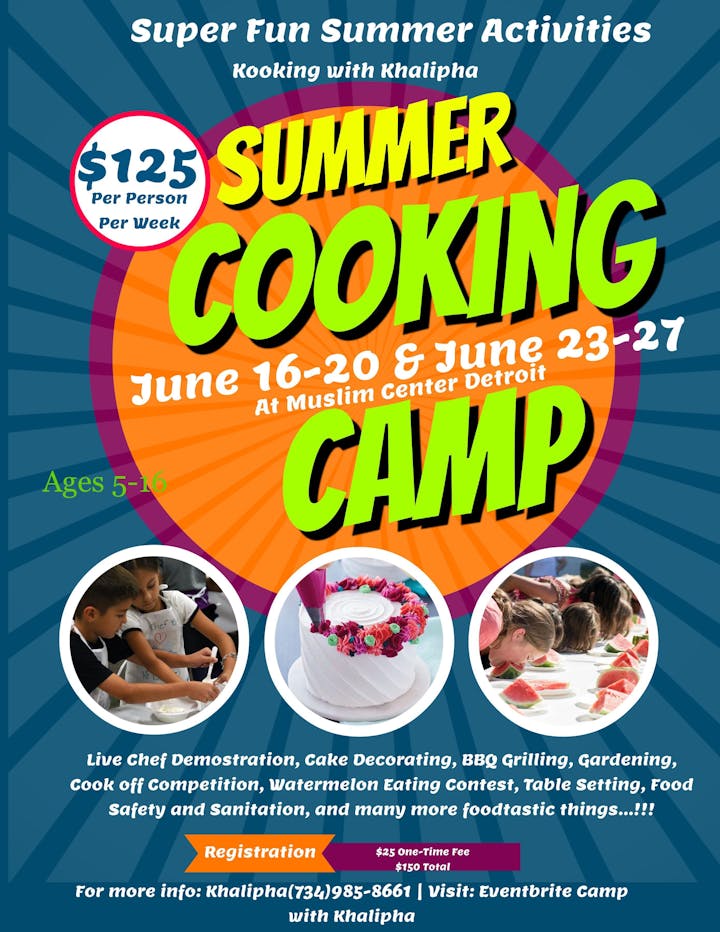 "Camping is fun, but with Khalipha is even better!"