Description
This is a benefit concert for upgrades to the Phillip England Center for the Performing Arts.
Come and enjoy the best blues in Arizona for one amazing evening.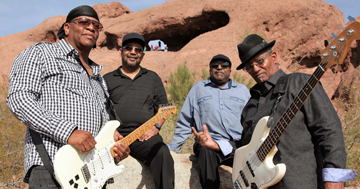 Opening the evening will be a highly popular Phoenix blues group, Bluesman Mike and the Blues Review Band. After their recent sold-out performance at the Desert Botanical Garden, Bluesman Mike is jamming and doing gigs with Rob Thompson on keyboards, lead guitar player Sugar Bear, Tim Robinson on drums, and saxman Tony Mockridge.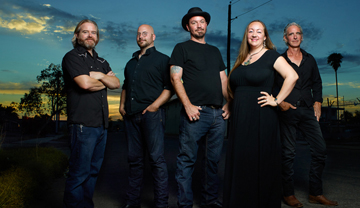 The evening will close out with The Sugar Thieves. Meridith Moore's deep and colorful vocals, and Mikel Lander's gritty and gutsy guitar picking style are backed by the most talented rhythm section west of the Mississippi. Todd Chuba on drums boasts a thirty-year career in music and has shared a stage with the likes of Glen Campbell. Shea Marshall rounds out the group on plenty of instruments including keys, sax, harmonica, and even railroad spikes.