Sales Have Ended
Ticket sales have ended
THANK YOU for signing up your Team to Participate in the CAMP Rehoboth Sun Festival CORNHOLE Tournament 2021! We look forward to seeing you on Tuesday, August 31st! For a complete line-up of the great events throughout the week -- including a Dress-Up DISCO night at DIEGO's, Women's Dance party at PORT 251, Performance by the SKIVVIES and Performance by the Tony & Grammy award-winning: Jennifer Holliday of the Broadway hit: DreamGirls at the Convention Center, the 5K/Biathlon/Walk Sun Run and the performance by the band: OFF 24 at Iron Hill Brewery, please visit: www.camprehoboth.com or call: 302-227-5620
Sales Have Ended
Ticket sales have ended
THANK YOU for signing up your Team to Participate in the CAMP Rehoboth Sun Festival CORNHOLE Tournament 2021! We look forward to seeing you on Tuesday, August 31st! For a complete line-up of the great events throughout the week -- including a Dress-Up DISCO night at DIEGO's, Women's Dance party at PORT 251, Performance by the SKIVVIES and Performance by the Tony & Grammy award-winning: Jennifer Holliday of the Broadway hit: DreamGirls at the Convention Center, the 5K/Biathlon/Walk Sun Run and the performance by the band: OFF 24 at Iron Hill Brewery, please visit: www.camprehoboth.com or call: 302-227-5620
CAMP Rehoboth is hosting a Cornhole Tournament & DJ Viki Dee Party-in-the-fields as part of this year's Sun Festival 2021 Fundraiser!
About this event
Join CAMP Rehoboth on Tuesday, August 31st as a tournament participant, or come cheer on your favorite competing team as a spectator for this year's exciting addition of:
a CORNHOLE TOURNAMENT as part of Sun Festival 2021 activities.
AND WE'VE ADDED:
DJ VIKI DEE to get your feet moving as you watch the Tourney!
AND -- DIXIE'S DOWNHOME COOKING FOOD TRUCK for some Yum in your Tum!
FREE TO ATTEND AND WATCH AND DANCE.
ONLY $30 per Team to participate in the Tournament, complete with prizes! MUST Sign up in advance. SPACE IS LIMITED!
Spectators, Fans - attend for FREE!
6:00pm - The fields will OPEN and DJ Viki Dee will kick off the music!
6:30pm - TOURNAMENT BEGINS
Cornhole participation is limited to 24 Teams as part of this Double elimination Tournament
BYOB - Bring your own Beverages or buy waters and soda from the Food Truck.
WHO's INVITED to this Event?: EVERYONE!
WHERE?: The Little League Fields on Holland Glade Road, Rehoboth Beach, DE
WHEN?: Tuesday, August 31, 2021 from 6:00pm - 10:00pm (outdoor lights will turn on as needed).
WHAT TO BRING?: FRIENDS!!! - to Cheer & Dance with, your own chairs, beverages.
EXTRA BIG THANKS to Rina Pelligrini and Beth Petitte for their amazing efforts to help CAMP Rehoboth Organize this event!
Rain Date: Sept 4th at 10:00 AM
Coronavirus & Safety: This event will follow whatever safety protocols are in place on this date. CAMP Rehoboth staff & volunteers supporting this event are fully vaccinated.
We encourage everyone to get vaccinated, and remind you that at present, unvaccinated individuals are required to wear masks indoors and outdoors. It is strongly encouraged that everyone, regardless of Vaccine status, wear masks at large outdoor gatherings as well as indoors. More stringent guidelines may be in effect at the time of this event and/or may also be in place for other CAMP Rehoboth Programs.
PLEASE NOTE - In the event you request a refund before the close of the non-refundable sale date, Eventbrite will take out a processing and credit card fee that goes directly to Eventbrite to process your refund. CAMP Rehoboth does not get any percentage of this fee.
Please visit www.camprehoboth.com/events/featured for more information about this and other Sun Festival-related events happening throughout the week!
For additional detail and to Volunteer, contact Anita Broccolino at: anita@camprehoboth.com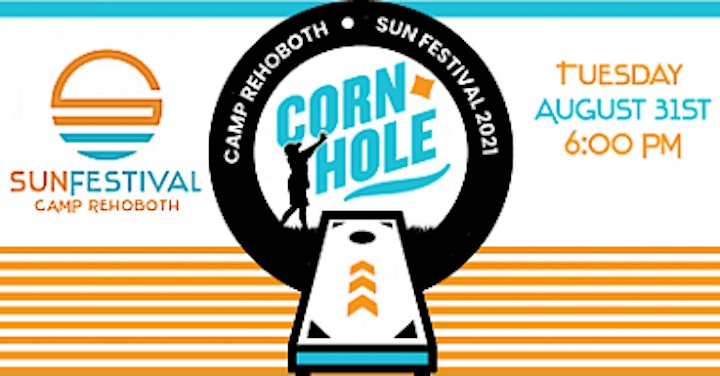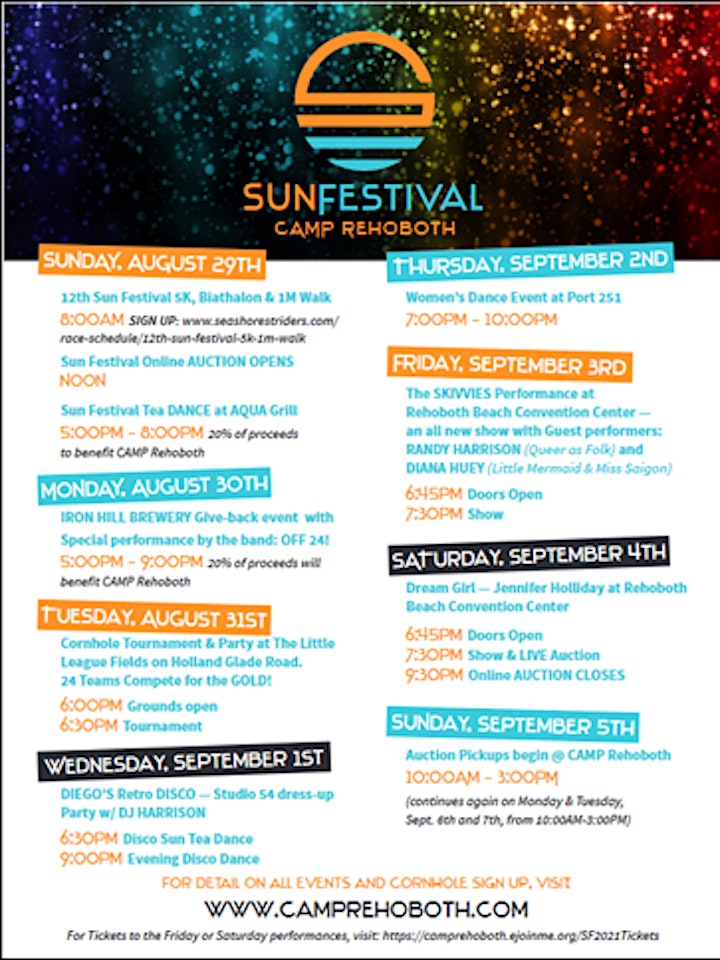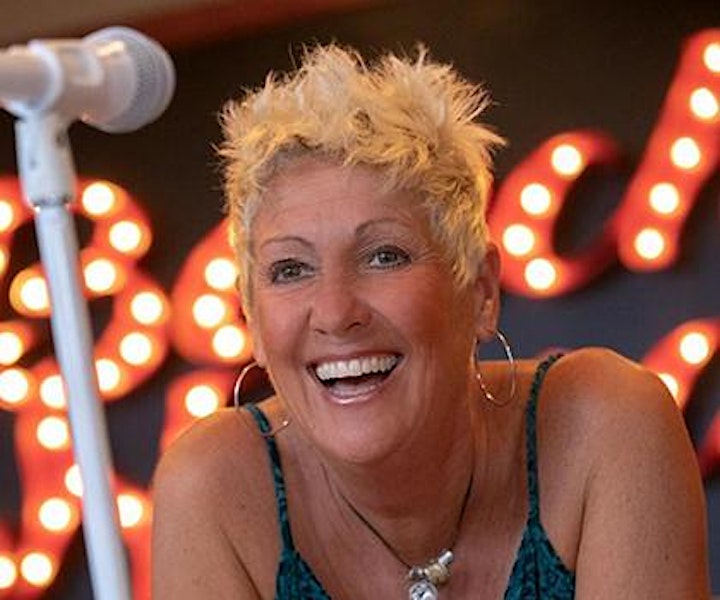 Organizer of CAMP Rehoboth Sun Festival Cornhole Tourny & Party at Little League Fields
CAMP Rehoboth is a 501(c)(3) nonprofit, LGBTQ community service organization.  Celebrating diversity, building a strong sense of community, and "creating a more positive" environment for all people, gay and straight, has been at the heart of the CAMP Rehoboth philosophy for over 29 years. 

Donations to CAMP Rehoboth are tax deductible to the fullest extent of the law.
For more information on CAMP Rehoboth and its events and services, visit www.camprehoboth.com or call the Community Center at 302-227-5620.