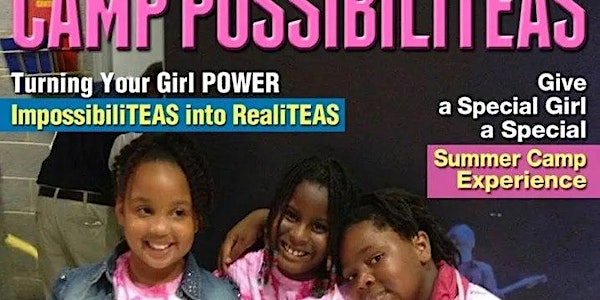 Camp Possibiliteas 2022
Camp PossibiliTEAS Summer Session- August 2022
About this event
Sisters4Sisters,Inc. is Excited to Host our Annual Camp Possibiliteas. Our Girl Power experience will ptpbofr safe educational and fun week. We hope to support young girls to attend the camp.
We would like to request your financial support in helping to change and transform a young girls life this summer.
Camp Cost - 150.00 Includes Camp fees and all meals and activities fees
Camp Bags- Include Personal Care Items and a T-Shirt for each participant
We appreciate your support and assistance.