Description

Welcome to the Camp Marimac Charity Bash!

Proudly Sponsored by: Georgia Tour Company
We are pleased to announce that we are putting on a charity event on May 25th, 2019 at Marimac lake in Senoia Georgia!
We will not be charging fans an admission to attend, all we ask is you bring to the event non-perishable food items that will be donated to "Backpack Buddies of Georgia" or a cash donation. 100% of all proceeds will go to local charities.
We will have food and drinks available for purchase on site along with music & entertainment.
We will have actors signing autographs and doing selfies (for a charge) along with many great vendors & artists booths for you to shop at!
What better way is there to support the community and give back...
We have a great line-up set for you all, we will have featured artists and actors along with vendors!
Spend YOUR money on what YOU want. This is a free TWDFamily event.
Hosted by TWDFamily members and TWD fans, just like you!
Whether it be a piece of amazing art, a shirt, some earrings… That new bag you have been eyeing, or that autograph/selfie from your favorite actor you have been wanting to get.

We have some more great things lined up for you, as we get things set & in place we will keep you updated.
So with that being said……..
MARK YOUR CALENDARS for May 25th, 2019
Please be sure to follow our Facebook/Twitter & IG pages, along with this event page here for more updates & announcements.
Facebook: https://www.facebook.com/CampMarimacCharityBash
Twitter: https://twitter.com/CampMarimac
Instagram: https://www.instagram.com/camp_marimac_charity_bash_

We thank you all for your support, and we cannot wait to see you all there!
Charities:

S.A.A.G. / Southern Animal Alliance Group
More to come
Featured artists:
Xander Berkeley: (Gregory on The Walking Dead, Magistrate Hale on Salem, George Mason on 24, Percy Rose on Nikita)
Oscar Rodriguez III: #OscarsRedHat

Robin Overton: The Black & White Guy
Brittany Vaughan: Pixie Crystals
Will Torres
Johnny Green
***** More coming soon
Media/MC's:
Brandon Davis (ComicBook.com)

BeaztModeNY Dead Cast ( https://www.facebook.com/BeaztModeNY/ )
Auto/selfie combo included in the limited bundled ticket option for guests listed below with
(*) in front of their names
Celebrity Guests:**
IronE Singleton
T-Dog on The Walking Dead
Alton on Blindsided
All autographs/selfies must be purchased in advance for IronE:
Click here to purchase IronE tickets
*Ann Mahoney
Olivia On the Walking Dead
Gladys Presley on Sun Records
Gleema Perdue on Logan Lucky
*Sabrina Gennarino
Tamiel (Heapsters) on The Walking Dead
Madelyn (leader of The Matron Saints) On The Purge TV series
Bethany on Claws
*Thomas Francis Murphy
Brion (Heapsters) On The Walking Dead
Reverend Lewis on Salem (TV Show)
Mr. Haddonfield / Claude on American Horror Story
Elias Hood: Free State of Jones
*Peter Luis Zimmerman
Eduardo On the Walking Dead
*Jeremy Palko
Andy on the Walking Dead
Nicholas Widmark on Bloodline
*Lew Temple
Axel on The Walking Dead
Mayor Bob Coletti on 5th Ward
Terry (Kidnapper) in the movie Kidnap
*Vincent M. Ward
Oscar on The Walking Dead
Bo on The Starter Wife
Hollis on True Blood
Thile in the movie Death House
*Markice Moore
Andrew on The Walking Dead
Ryan Payne in Tyler Perry's The Payne's
Andrew on Meet the Browns
Austin on ATL
Carlos Navarro
Alvaro on The Walking Dead
Mateo on Bloodline
Marco Ortiz on Madden NFL 19: Longshot Homecoming (Video Game)
Stephen Vining
Hero Walker on The Walking Dead
Ravager on Guardians Of The Galaxy Vol 2
*Amber Dawn Fox
Officer Bello on The Walking Dead
*Chris Greene
Savior on The Walking Dead
Oscar on Outcast
Nathan Wielder: on Atlanta
Nelson: The Birth of a Nation
Deputy Martinson: on The Vampire Diaries
*Jake Kearney
Nelson on The Walking Dead
*W.F. Bell
Savior on The Walking Dead
JD Haun
Savior on The Walking Dead
Skylar Felton
Savior on The Walking Dead
Brandon Hardison
Savior, Walker, Whisperer on The Walking Dead
****More announcements coming soon:
Food & Drink service:
McMaster BBQ & Catering **Bundle Ticket Menu posted below**
Food and drinks will be available for purchase at regular price during the event.
**Unlimited drink packages will NOT be sold separately, They will only be available with the bundled ticket option**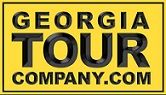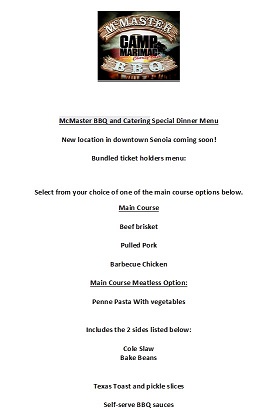 **Guests are subject to cancellation/schedule changes, due to professional or personal commitments.
>All Weapons are strictly prohibited<