| | |
| --- | --- |
| Camp Innoventure 2015 Albuquerque | |
Event Details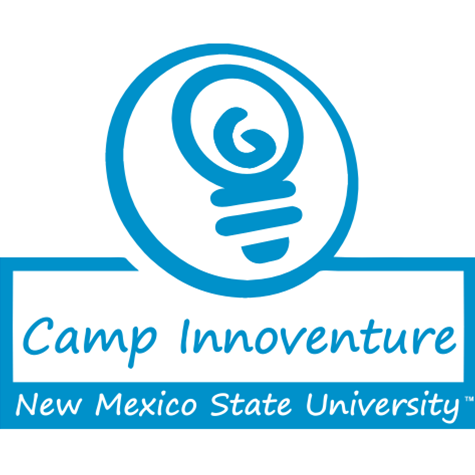 2015 Camp Innoventure Albuquerque Registration
June

For 5th, 6th & 7th grade graduates who are entering 6th-8th grade
in August, 2015
Greetings Parents!
Camp Innoventure is an exciting week of learning how to start your own business, and then actually doing it! Participants will learn how to:
Brainstorm business ideas
Write a mission statement
Put together a short business plan
Create and sell a product at the Albuquerque Downtown Growers Market!
Camp Innoventure is the perfect summer event for upcoming 6th – 8th graders!

Registration Deadline: 
June 5th or until filled
What: Every day students will be given instruction on basic business concepts and write portions of a basic business plan. Then, they will think about and develop a product to make and sell at the  Downtown Growers Market.

When:  Monday- Saturday June 2015, 8:30 am – 11:30 am
(see exception listed below)
Exception: On the Saturday at the end of the session is  the Downtwon Growers Market Day. Parents will drop off their Camper at a specified location at the Growers Market in time for them to set up before the market starts at 8:00. Campers will be picked up at the same location promptly at 11:00.

Who: 5th, 6th and 7th Grade graduates who are entering 6th-8th grade in August, 2015.
Where:  New Mexcio State University Albuqeruque Center  4501 Indian School NE, Albuqeruque NM 87110
Cost: $40.00 includes project materials fees, workbook materials and camp backpack.
Questions: Contact Erika Dunn at edunn03@ad.nmsu.edu

We have 2 scholarships available, based on need and interest level.
If you are interested in applying for a scholarship, e-mail edunn03@ad.nmsu.edu to have an application e-mailed to you.
Where

New Mexico State University Albuquerque Center
4501 Indian School Rd NE
Albuquerque, NM 87110


Organizer
http://arrowheadcenter.nmsu.edu/