Description
Camp Grindstone is a special five-day program for anyone who is a hustler in business and ready to dive deeper into the RGV business scene, ready to be seen and gain visibility, and ready to connect with an invaluable network of movers and shakers in the RGV.
Camp Grindstone is the funnest way for RGV hustlers to jump into the growing entrepreneurial community of South Texas. This program is co-organized by entrepreneurs for entrepreneurs and the goal is to make every second count.
If you join us for all 5 days of camp you will get to fully experience a mastermind group and work on 5 main areas of your business: productivity and time-management, marketing, financing and fundraising, personal branding, and building your network.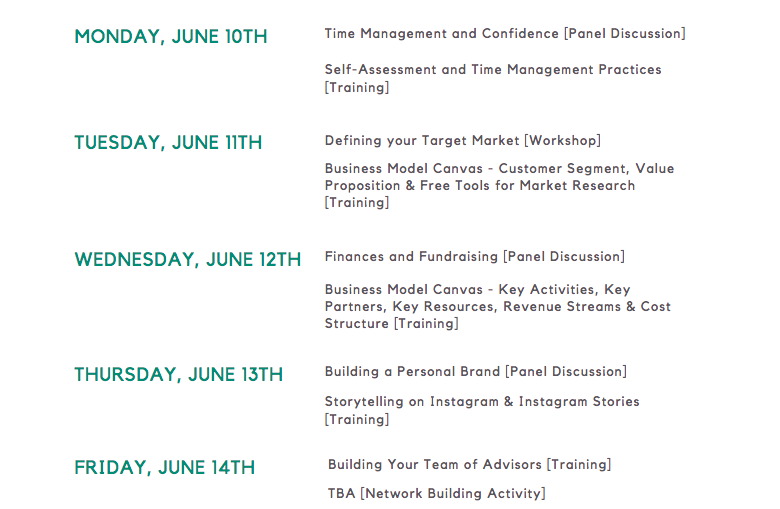 Camp runs from 8:00 AM - 10:30 AM every day
Camp Leaders (Guest Speakers) will be presenting from 8:30 AM - 9:30 AM
Camper Productivity training will be from 9:30 AM - 10:30 AM
Homework will be assigned each day
We are asking that Campers come with an open mind and prepared to work on themselves and their business the entire time at camp. We will be focusing on the development of your business, as well as hear from leaders and successful business owners candidly speak about how they themselves have ventured the wild ride of entrepreneurship.
We hope you are ready for a full week of growth and productivity!