Description
Camp FI: Mid-Atlantic
April 13 - 16, 2018 (Fri-Mon)
Camp Mustache Southeast 2017, in January earlier this year, was an overwhelming success. As a result, the follow up event Camp FI: Southeast quickly sold out and doubled its attendance. If you couldn't get tickets or didn't attend for some other reason whether it be geography or timing, maybe Camp FI: Mid-Atlantic will be for you. If you live in (or want to visit) the Mid-Atlantic U.S. and would like to hang out with other Firewalkers for a fun-filled, relaxing weekend, please join us.
You will meet:
Alexis & Joel from www.fi180.com
Big ERN from www.earlyretirementnow.com
Justin from www.rootofgood.com
and, Jonathan Mendonsa and Brad Barrett from www.choosefi.com
among the 50+ like-minded campers.
NOT JUST FOR BLOGGERS! People from all walks of life including dentists, lawyers, engineers, accountants, and members of the military share their unique experiences and interesting stories. Strong and lasting friendships will be made.
I've rented out a retreat center in Virginia, between Richmond and Norfolk. It's a beautiful rural venue with canoeing, swimming, nature trails, zip lines and other recreational activities and it is located on the beautiful James River.
Your ticket covers food and lodging for 3 nights.
There will be presentations. We are still in the planning phase. Details will be posted in the CFMA facebook group when available. If you're interested in presenting, please email me at Campfi2018@gmail.com.
If you have an urgent question, call or text me (Stephen) at 478-324-0431.
Q&A:
Can I come just for the day?
We decided against offering day passes as we feel the full weekend provides the best overall experience, based on past events.
How much are children?
Children 0-3 are free, and children 4-8 are $150. Children 9 and up are full price.
If you're interested in bringing children, please consider that we never know how many children are coming until the event, so we can't promise how many kids will be there, or what ages. Please be prepared that your child may not have many playmates and might need your supervision.
Can I get a private bed?
There will be two lodging options: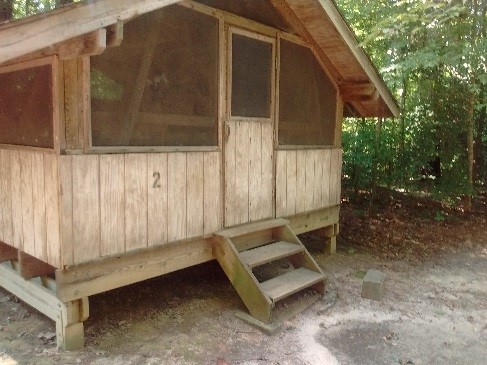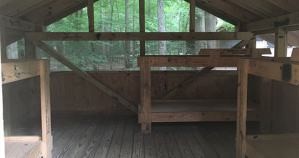 Chalets ($225 per person): The retreat has made their chalets available to us for the weekend. Chalets were a new concept for me, but imagine an elevated screened-in porch with a roof…in the woods. The weather in mid-April should be perfect for enjoying a few nights a little closer to nature than we usually experience. There are 32 separate chalets (eight clusters of 4) among which we can be distributed. Each chalet has three bunk beds and we are responsible for our own linens (sleeping bag, sheets, pillows). There are also separate male and female bath houses (restrooms, sinks, showers) conveniently located among the chalets. I personally toured the facility and the individual showers are separated from each other so privacy can be maintained (I knew you wondering). Choosing the chalet lodging option will save you $75 per person. I will be choosing the chalet option myself.
The Watson House ($300 per person): The Watson House is a three-story house that has nine bedrooms (each with two queen beds), some shared living spaces and a kitchen. I estimate it can comfortably sleep up to 22 people. If roll-away beds and/or inflatable mattresses are used among the other useful floor space, up to 25 can be accommodated. The Watson house is a bit farther from the main areas, but linens are provided. Choosing the Watson House option is $75 more per person than the chalet option.
Can I camp or bring an RV?
The retreat center does not have RV hookups but it does have tent campsites (Bring your own tent). If you prefer camping in a tent, that is perfectly fine. However, it will not affect your ticket price (same as chalet option). This is a perfect opportunity for those who want to experience camping, maybe for the first time. All of the amenities are close-by.
How many tickets are there?
We have room in the chalets for all 50 people comfortably. The Watson Lodge can house up to 25. Overall, there are 50 tickets available. A waiting list will be maintained when all tickets are sold.
Are the tickets refundable?
No. However, if we do have a waiting list, we can put you in touch with someone from the waiting list.
I purchased a ticket. When do I get all the details?
You will be getting an email invitation to join a Camp FI: Mid-Atlantic private Facebook group in early January, 2018 with all the details you need. For those of you who do not use Facebook, please email me and let me know so I can email relevant information to you directly. If you need information faster than we post it, send an email to Campfi2018@gmail.com.