Description
Camp Elevate 2020
Join us for the most unique approach to coaching development you'll ever experience.
Camp Elevate is an event that brings coaches of all sports together in beautiful Iroquois Springs, Rock Hill, NY to learn, grow and connect. It's a time for you as a coach to reflect, learn, grow and rejuvenate your coaching spirit! Watch our Camp Elevate trailer for more →

Camp Schedule and Speaker Info:

The 2020 Camp schedule is coming together!

We can tell you this...the 2020 schedule is shaping up to be our best line up EVER!

If you have been to camp before you know the quality of speakers we have EVERY year.

If you are new to Camp Elevate, here is the 2019 schedule to give you an idea

To see Camp 2019 Schedule Click here!
We challenge our coaches with questions like:
1) What does being a successful coach look like for you?
2) How do you feel about yourself?
3) Do you like what you do?
4) Do you like how you're coaching?

We have Goals:
Create a space where coaches learn and grow both Personally and Professionally.

Provide Skills and ideas you can take back and implement immediately into your program

Introduce you to Celia Slater, True North Sports and a community of coaches you can rely on for support and ideas long after Camp is over!

Re-ignite your creativity and innovation skills as a leader and as a coach.

Have FUN... rejuvenate your spirit, inspire and motivate you!!
Read More at TrueNorthSports.net →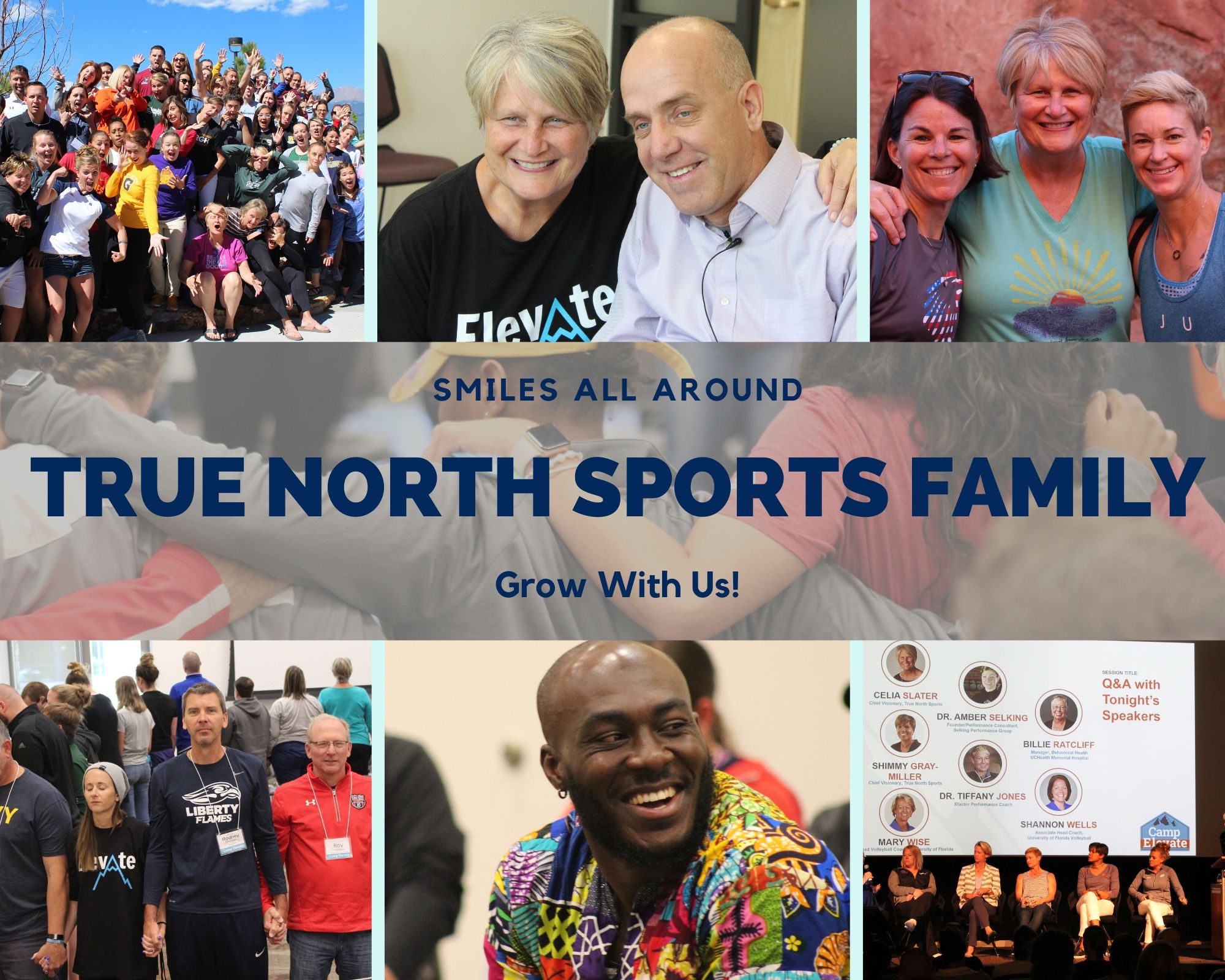 Details:
When: Tuesday, May 26-Friday, May 29, 2020
Starts at 5:00pm on Tuesday and finishes at lunch on Friday.
Where: Iroquois Springs, Rock Hill, NY-Approximately 90 minutes north of NY City.
Transportation: Fly into JFK Airport, Newark and LaGuardia. Albany, NY and Hartford, CT are also options.