Join us for a free live stream hour of music and entertainment, in support of Camp Cooper!
About this event
In celebration of our crowdfunding campaign, we will host our 2nd Annual Happy Hour live stream event on Thursday, September 16th, starting at 5:00pm. This year's lineup includes storytellers, musicians, activists and researchers, herpetologists, hydrologists, school administrators and even Tucson's beloved syndicated cartoonist (and comedian), Dave Fitzsimmons!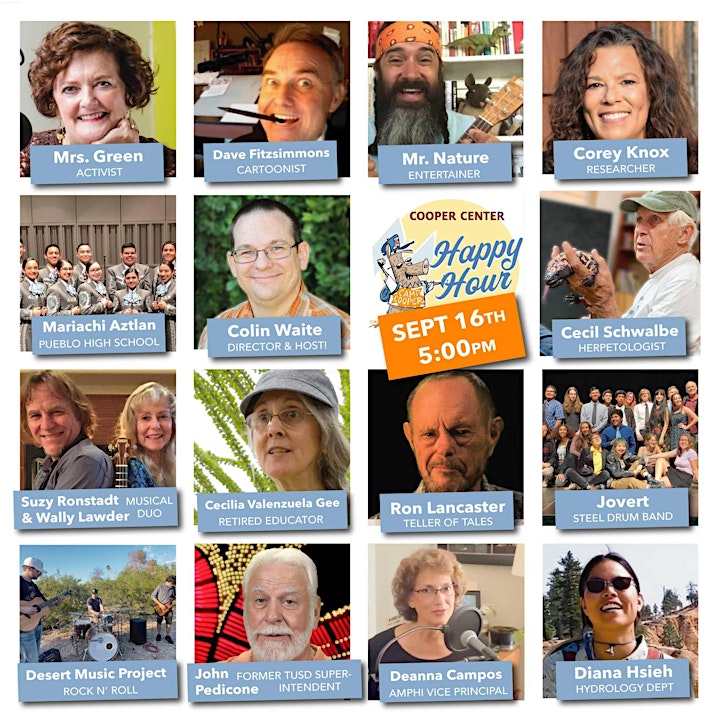 Bring Your Own!
Our friends and supporters at Crooked Tooth Brewing Co. have offered two generous discounts to Happy Hour ticket holder from now until our event next Thursday. Grab your Happy Hour ticket today, and present your email confirmation (in paper or on your phone) during checkout to get your discounts! Enjoy! And thank you Crooked Tooth!