Description
Join us on June 25th, 2019 for a special CAMP Boston meetup featuring star SiriusDecisions Research Director Amy Bills!
A focus on customer references and advocacy in b-to-b organizations correlates with growth, retention and a more efficient customer experience. So where's the love letter to customer advocacy practitioners? It might seem at times more like a scribbled sticky note than a missive of undying commitment (and budget), but the future is promising for customer advocacy. SiriusDecisions Research Director Amy Bills will join our June 25 meetup to talk about the future vision and trends.
Office location is 60 Acorn Park Drive in Cambridge, MA. Parking is available and we can validate upon arrival.
Note: For security reasons, you must register by EOD on Friday, June 21
Agenda:
The Future Looks Bright (20 minutes)
Customer advocacy investment trends: Where are b-to-b organizations investing in people and technology
The customer advocate marketer: Functional design, titles and roles - today and tomorrow
Notes from the Field (20 minutes)
SiriusDecisions' own advocate of advocacy, Luis Gonzalez, shares the ground-up story of building SiriusStars
Method to the Madness (20 minutes)
The SiriusDecisions Customer Advocacy Model Overview
---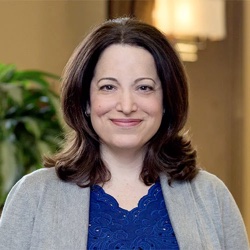 Amy Bills
Research Director, Customer Engagement, SiriusDecision
In a career spanning more than 13 years in demand creation, customer marketing and advocate marketing, Amy Bills has focused on bringing best-practice principles and strategies of b-to-b marketing to successful execution. She has held senior marketing roles in innovative b-to-b technology organizations as well as b-to-b marketing agency leadership roles. As she states on her Twitter bio, Amy firmly believes in marketing as science (with a little art).