Sales Have Ended
Ticket sales have ended
We are excited to have you attend CAMLE 2021 Hybrid as a VIRTUAL or IN PERSON participant. We are using SCHED to share our online event schedule. You should have received an email from SCHED to create your own login and password to the site. Whether attending in person, or virtually, use the SCHED site (https://camle2021.sched.com/) look for the LOG IN box in the top right hand corner of the web page, to create your personal profile and create your personalized schedule. As an IN PERSON participant, you will join us at Jenkins Middle School at 6410 Austin Bluffs Pkwy Colorado Springs, 80923 where registration and continental breakfast begins at 7:30 and our opening session at 8:30. As a VIRTUAL participant, you will join in-person participants and learn together via SCHED. We believe that teachers learn from each other in many ways and CAMLE continues that tradition with this hybrid event! As a virtual participant you will be able to engage in both keynotes with Jimmy Casas and Jack Berckemeyer, the Schools to Watch presentation highlights, and your choice of breakout sessions. The online sessions will NOT be recorded, so make good decisions regarding what you would like to attend! Your key to virtual participation is the SCHED site (https://camle2021.sched.com/) From this site you can create your schedule of learning, find individual session Zoom links, session presentations and session handouts. Each session has a unique Zoom link embedded in the session details. If at any time you need support in getting into a session, please call or text David Baker's cell 303-249-2784. We look forward to 'seeing' you all this Saturday, October 9! Sincerely, The CAMLE Board
Sales Have Ended
Ticket sales have ended
We are excited to have you attend CAMLE 2021 Hybrid as a VIRTUAL or IN PERSON participant. We are using SCHED to share our online event schedule. You should have received an email from SCHED to create your own login and password to the site. Whether attending in person, or virtually, use the SCHED site (https://camle2021.sched.com/) look for the LOG IN box in the top right hand corner of the web page, to create your personal profile and create your personalized schedule. As an IN PERSON participant, you will join us at Jenkins Middle School at 6410 Austin Bluffs Pkwy Colorado Springs, 80923 where registration and continental breakfast begins at 7:30 and our opening session at 8:30. As a VIRTUAL participant, you will join in-person participants and learn together via SCHED. We believe that teachers learn from each other in many ways and CAMLE continues that tradition with this hybrid event! As a virtual participant you will be able to engage in both keynotes with Jimmy Casas and Jack Berckemeyer, the Schools to Watch presentation highlights, and your choice of breakout sessions. The online sessions will NOT be recorded, so make good decisions regarding what you would like to attend! Your key to virtual participation is the SCHED site (https://camle2021.sched.com/) From this site you can create your schedule of learning, find individual session Zoom links, session presentations and session handouts. Each session has a unique Zoom link embedded in the session details. If at any time you need support in getting into a session, please call or text David Baker's cell 303-249-2784. We look forward to 'seeing' you all this Saturday, October 9! Sincerely, The CAMLE Board
Join middle level educators VIRTUALLY or IN PERSON at CAMLE 2021 on Saturday, October 9 at Jenkins Middle School, Colorado Springs!
About this event
Join middle level educators from across the state, VIRTUALLY or IN PERSON at the 2021 CAMLE Annual Conference, The Middle Years: Handle with Care on Saturday, October 9 at Jenkins Middle School in Colorado Springs, CO. Select from 44+ sessions presented by school practitioners, regional experts and national organizations on the following topics: 
Creating a strong school culture
Building strong teacher/student relationships
Understanding the Teenage Brain
Elevating student ownership and agency
Strengthening student engagement
Lessons learned from synchronous/asynchronous teaching
Harnessing optimism
Student goal setting strategies
Cooperative learning structures
Community Service Learning
Teacher self-care
Teacher teaming tips and techniques
Teacher professional development
Systemic school structures that empower students and teachers the middle grades!
Location
Jenkins Middle School - Colorado Springs District 11
6410 Austin Bluffs Pkwy, Colorado Springs, CO 80923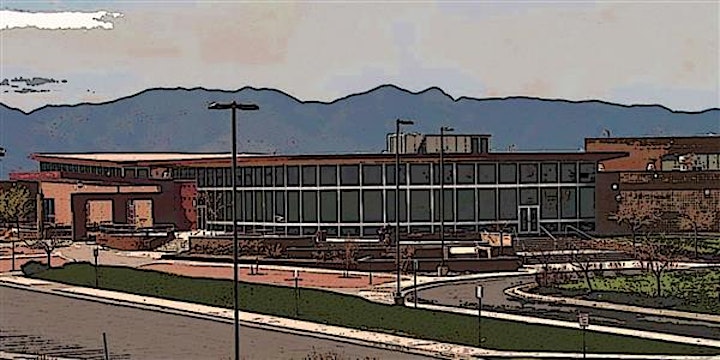 Schedule of Events
7:30 – 8:25         Registration & Schedule Review (Continental Breakfast for IN PERSON)
8:30 – 8:45         Welcome & Introductions
8:45 – 9:30         Keynote Speaker - Jimmy Casas
9:35 – 10:30       Session 1
10:35 – 11:30     Session 2
11:30 – 12:20    Keynote Speaker - Jack Berckemeyer
12:10 – 12:55     2021 School to Watch Awards (Lunch for IN PERSON)
1:00 – 1:55       Session 3
2:00 – 2:55       Session 4
Keynote Speakers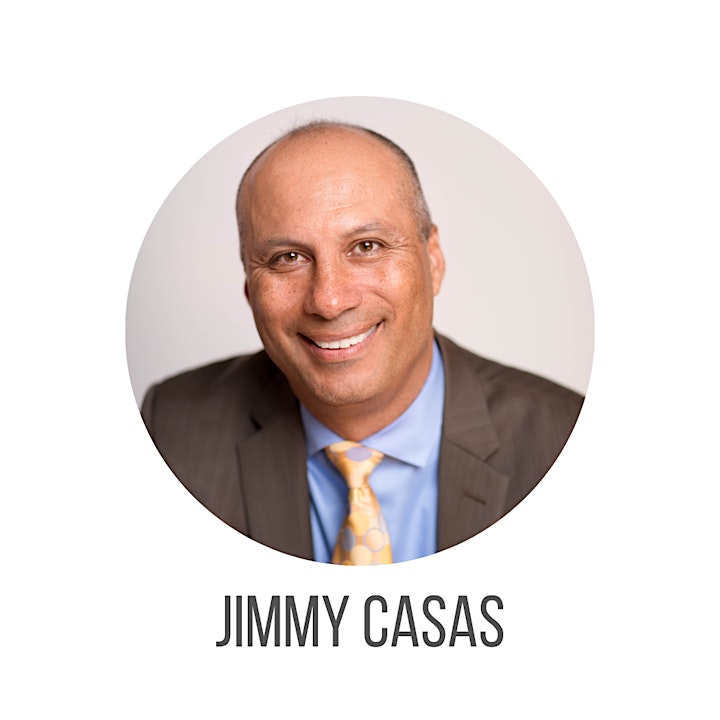 Jimmy Casas served twenty-two years as a school leader. He is a best selling author, speaker, leadership coach, and a state and national award winning principal. Jimmy was named the 2012 Iowa Principal of the Year and was runner-up NASSP 2013 National Principal of the Year.
Jimmy currently serves on the Professional Development Faculty for NASSP, the National Association for Secondary School Principals and also serves as Principal Advisor for Future Ready Schools, a project of the Alliance for Excellent Education.
Jimmy is the author of seven books, including: Culturize - Every Student. Every Day. Whatever It Takes, Live Your Excellence - Bring Your Best Self to School Every Day, and Handle With Care - Managing Difficult Situations in Schools With Dignity and Respect.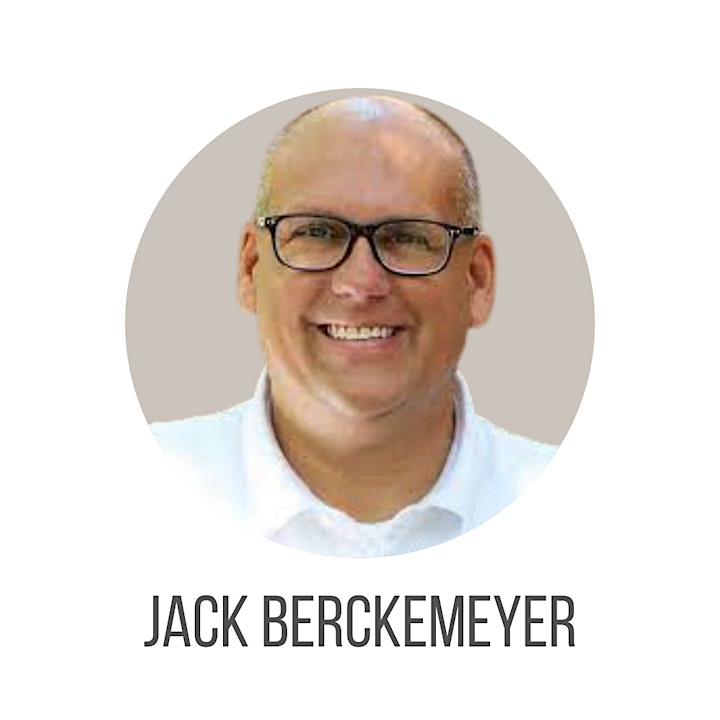 Jack Berckemeyer, a nationally-recognized presenter, author, and humorist, began his career as a middle school teacher in Denver, Colorado. After two years of teaching he was one of the outstanding educators in the district. In 2003, he received the Outstanding Alumni Award from the Falcon School District. Jack brings his energy, humor, and expertise nationally and internationally. Jack served as a judge for the Disney American Teacher Awards and served on the selection committee for the USA TODAY All Teacher Team.
Jack Berckemeyer is known for his motivating, practical ideas communicating a message of hope, laughter, and insight into education. Jack was also the Assistant Executive Director for the National Middle School Association for 13 years and is the author of Managing the Madness - A Practical Guide to Middle Grades Classrooms. His most recent publications are Taming of the Team - How Great Teams Work Together and Deliberate Optimism - Reclaiming the Joy in Education, co-authored with Dr. Debbie Silver and Judith Baenen.
Professional Development Credit
Earn 7.5 hours recertification credit for your professional licensure
Or, register to earn .5 Graduate Credits from Adams State University (additional fees apply)
Organizer of CAMLE 2021 (Hybrid) The Middle Years
Colorado Association of Middle Level Education (CAMLE) is a leader for continuous improvement in the education of middle grades students through promoting exemplary educational practices and offering support and professional growth opportunities to all Colorado middle grades educators.
Colorado Association of Middle Level Education is the state affiliate of the Association of Middle Level Education (AMLE) and the only middle level organization in the state that embraces teachers, administrators, teacher educators and teacher candidates.