CAMHPRO PAL ONLINE Southern Region Peer Forum 10/5 & 10/6/21, 9-11:30AM
United We Meet Diverse Needs, Peers Transforming Systems! Educational and collaborative online forum for 5 hours total over 2 mornings.
About this event
CAMHPRO's Peer Action League (PAL) presents the Southern Regional ONLINE Forum partnered with Orange County Health Care Agency & Peer Voices of Orange County on
October 5 & 6, 9-11:30am ONLINE
This forum is an opportunity to learn more about national, state and regional peer best practices, and benefits for counties to opt in for the new Medi-CAL Peer Support Specialist Certification Program with the deadline of 11.19.21 for year 2021/22. Participants will hear from state and local subject matter experts on the intersection of the peer vision and social justice and will explore the unique needs of diverse groups on a panel of diverse regional communities. We will be enlightened with presentations on how some counties/agencies are manifesting the vision to meet those diverse needs and finally we will take part in collaborative action planning for the future of peer support and better outcomes.
▪ Free Training ▪ Register Now! ▪ Limited Seats ▪
▪ Advance Requests for Translation & Accommodations Provided* ▪
Who should attend:
Peer Run Program/Agency Managers/Administrators, Peer Leaders, Peer Action League Members, County Behavioral Health (BH) Board members & BH Directors.
Open to all others of the Southern Region: Imperial, Kern, Orange, Riverside, San Bernardino, San Diego, San Luis Obispo, Santa Barbara, Tri-City and Ventura counties.
Our VISION: Voluntary, community-based, prejudice-free behavioral health services, offering holistic social and rehabilitative support delivered with cultural humility and equity to all diverse communities.
Program
DAY ONE: Tuesday 10/5, 9:00 - 11:30 AM ZOOM
Brief Presentations
Peers Transforms the System: The Vision
Aligning the Vision with Social Justice Issues
The Power of Peer Support
Panel: Explore Diverse Community Needs
Latina/o/x Community Needs
Black/African American Needs
Asian/Pacific Islander Needs
LGTBQIA+ Needs
Unsheltered Needs
DAY TWO: Wednesday, 10/6, 9:00 - 11:30 AM ZOOM
Reframe the Vision
What did we learn?
Align the Vision
Agencies/Counties Manifesting the Vision
Collaborate to Transform the System
Action Campaign Brief Presentation
4 Action Planning Breakout Groups
Group Report Outs
*Please contact Johnice Williams and Orlando Vera at email: info@peervoices.org to request translation or reasonable accommodations well in advance of the event.
The Peer Action League (PAL) is funded by the U.S. Substance Abuse & Mental Health Services Administration (SAMHSA) State Consumer Network Grant.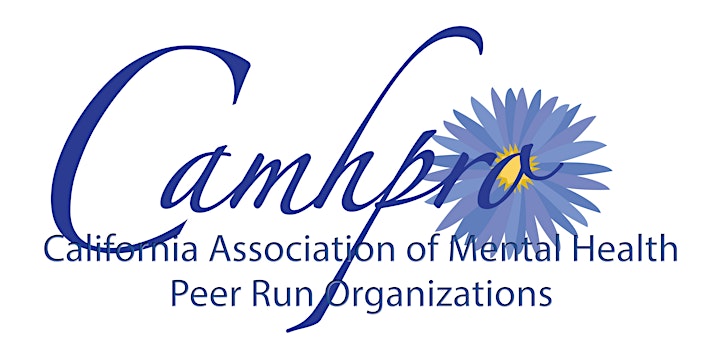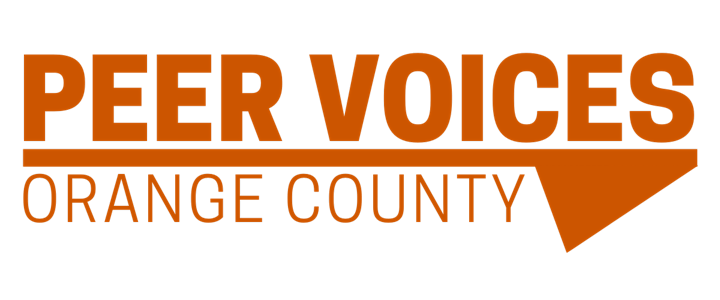 Organizer of CAMHPRO PAL ONLINE Southern Region Peer Forum 10/5 & 10/6/21, 9-11:30AM
California Association of Mental Health Peer-Run Organizations (CAMHPRO) is an incorporated non-profit consumer-run statewide organization consisting of member entities which are consumer-run organizations, programs and individual members.
CAMHPRO's mission is to transform communities and the mental health system throughout California to empower, support, and ensure the rights of consumers, eliminate stigma, and advance self-determination for all those affected by mental health issues by championing the work of consumer-run organizations and issues of consumers.
CAMHPRO's Peer Action League Program is funded by the US Substance Abuse & Mental Health Services Administration (SAMHSA) under the State Consumer Network grant.