About this Event
After attending the Camera Basics Virtual Crash Course you will never look at camera's the same.
Have you ever missed the opportunity to take the perfect picture? You saw it or anticipated what was about to happen, grabbed your camera, pushed the shutter button and felt immediately disappointed because the image came out blurry, lacked symmetry or simply was too dark to be shown?
You go into the menu setting to attempt to make adjustments and the image gets worst. To make matters worse you don't know how to troubleshoot or fix the problem.
Trust me, it has happens to the best of us.
The good news is that this is an easy fix once you know the basics of the camera and photography.
Here are the two BIG problems.
Photography is one the one of the most deceptive skills in the world. What you see is NOT what you get. It actually the exact opposite, what you see you MUST adjust the camera to make it capture what you want it to create.
The other half of the coin is that our mobile devices has made us feel invincible and damn near unstoppable when it comes to taking pictures because they have removed all of the thinking because of the automatic settings pre programed in your camera.
This means all you have to do is point and shoot.
HERE IS WHAT THEY DIDN'T TELL YOU.
What many of my students have shared with me is that this works 99% of time until you need it the most. In other words when it counts the most, the automatic setting will be able to capture what you see.
What they didn't tell you is that the pre-programmed setting in your camera will not be able to perform in all scenarios.
This is the reason why you need to learn the basics so that you have full creative control on how your images come out and not solely depending on the automatic settings in your phone, point and shoot, mirrorless or dslr.
THE SOLUTION
I have put together one of the most comprehensive workshops on camera basics in the country.
In this class you will learn.
camera types
lens selection
focus - How to capture tack sharp images
composition
angles
timing
editing
After attending the photography basics workshop, you will know the following.
- How to confidently adjust your camera while on manual settings to capture the image that you see in your minds eye.
- How to select the best the best camera to purchase and why your cell phone may not be the best choice for all shooting scenarios.
- Secrets pro photographers use to get tack sharp images without purchasing expensive equipment
- A sneaky technique that will help you to get perfect angles in any shooting scenario.
- My personal favorite strategy to capturing those perfect candid moments that take your breath away.
THE TRUTH OF THE MATTER
Cameras are becoming more and more simplified to use, camera manufacturers have done a great marketing job of convincing you that all you have to do is point and shoot and, by the end of the class you will know exactly why this mindset is bogus.
100% MONEY BACK GUARANTEE
If you attend the full course and at the end you don't feel you got your money's worth. I will give you a 100% refund. No questions asked.
WHO AM I?
Class Instructor: International Lifestyle Photographer Milton Lawrence Jr
Brand Image Expert, Educator, and Creative Director Milton Lawrence Jr live's by the core philosophy evidenced by every image or story that he creates.
Known as a specialist and strategist in the bridal, beauty and personal branding arena Milton Lawrence consults some of the biggest brands in the bridal and beauty industry.
Milton has dedicated the last decade of his career to capturing and telling authentic stories via still and motion imagery.
As a creative, working in the digital age, Milton is fascinated by the challenges that emerge when the worlds of beauty and tech collide. In mid-2015, Milton's own curiosity and commitment to brand integrity took him from behind the lens to develop the Beauty Shield Mobile App. The first mobile integrated image watermarking app built for creative professionals by a creative professional.
Milton is an internationally acclaimed beauty, bridal and brand photographer, Image strategist, speaker, and tech startup founder. He owns the stage with teaching those both behind and in front of the camera how to accelerate their businesses, exude confidence through action and gain worldwide recognition through proper positioning of a strong visual brand.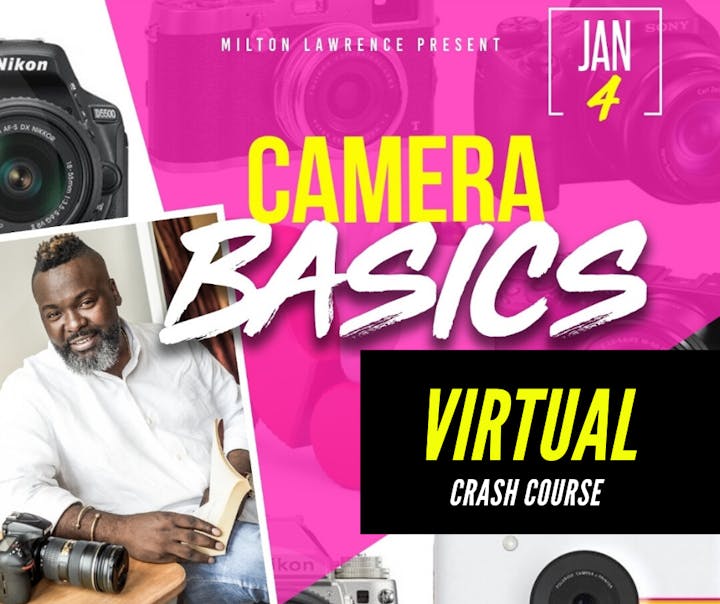 About the Instructor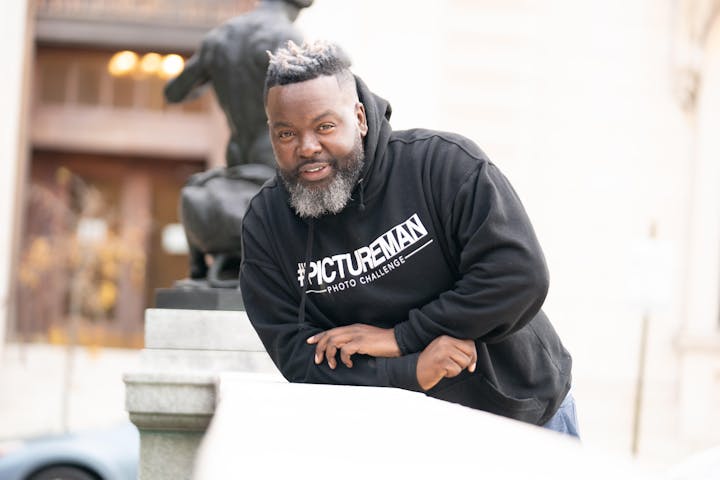 Milton Lawrence, Jr. is a renowned international lifestyle photographer and cinematographer. He is also founder of the game-changing Milton Lawrence Creative Agency - the go-to solution for visual branding and storytelling.
Originally from the inner city of Baltimore, MD, with West Indian roots from the beautiful island of Trinidad, Milton has amassed over a decade of experience capturing the beauty and humanity of life through a single lens. His evolution in business has taken him from shooting pictures in nightclubs and weddings to being one of the industry's most sought-after experts in lifestyle, commercial and product photography.
Milton's uncanny skill to balance edge, culture and creativity in visual presentations has afforded him the opportunity to serve big brands and organizations including AT&T, CNN, the National Museum of American History, Ernst & Young, Northrop Grumman, the National Press Club, Innovalon, The Ritz Carlton, the National Society of Black Engineers, Yahoo! and Visa.
His work has also been featured in ESSENCE, Huffington Post, MunaLuchi Bride, The Knot, Black Enterprise and the TODAY show.
What's more, Milton is…
 Host of the popular Wedding Safari Podcast
 Filmmaker and visionary behind the compelling Will You Marry Me? docu-series
 Founder of the Lyfesavers non-profit initiative for cancer patients
 Prolific educator and speaker who shares sound advice and messages of hope, inspiration and calls-to-action for living in and on purpose
Behind The Scenes
THE WORK
Photographer | Film Maker | Philanthropist
If I can do it, I can teach you to do it.
#PictureManSaySo