Description
As part of Camden in Bloom 2016, the Camden Council, in association with Project Dirt, invites all residents, families and businesses in Camden to join an exciting workshop hosted by the former Blue-Peter gardener Chris Collins. A regular face on TV, Chris has worked in horticulture for over 25 years and is passionate about engaging community groups in gardening and food growing.
The Workshops
Chris' popular workshops will share great tips and tricks about growing food and gardening. This interactive workshop will get everyone to participate in making their own creations which they can then enjoy at home. Join us for an afternoon of learning tips to greening your gardens and communities.
Chris' talk will cover 'Successful gardening - the basic steps', and include:
Seed sowing demos

Propagation demos

Importance of soils & composting

How to irrigate

Feeding your plants

Plant hygiene

Creating an edible hanging basket

Project ideas for your community.
Sign up for this event quickly, as places are limited!
Tickets are free, but you must register to attend.
Meeting Point: You can meet a member from the Project Dirt team at the TRA Hall at Alexandra Road Park. We will then proceed to 'The Bowl' Area of the park, where the masterclass will be held.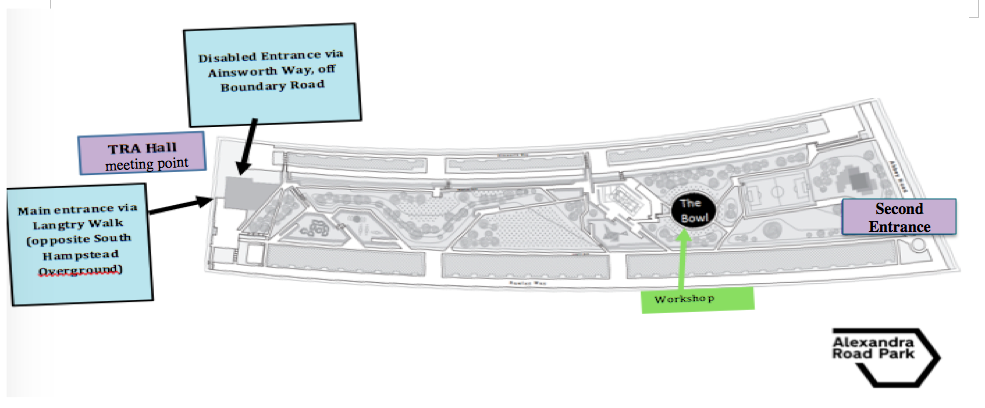 Unable to attend this Masterclass? A second masterclass will be held on Saturday, 11 June. For more details visit the Events page here.
This Masterclass is part of the Camden in Bloom 2016 Competition:
Every year, Camden Council holds the Camden in Bloom competitions where schools, residents, businesses and community groups are rewarded for their efforts in making Camden a more pleasant, cleaner, greener and healthier place to be. There are two competitions:
Greener School Awards: entries open until 8 June 2016
Business and Residential Competition: entries open until 17 July 2016

For further details on how to participate please visit the Camden Council page here.
If you have any queries, please feel free to get in touch: camdeninbloom@projectdirt.com