A FREE event dedicated to the photographer with the latest kit, deals, inspirational talks and masterclasses to hone your skills.
About this event
Welcome to a day dedicated to photography!
Yes, the Cambridge Photography Show is finally back and we can't wait to see you all at The Guildhall in Cambridge on 30th October from 10am – 4pm. It's a whole day packed full of opportunities to talk to leading brands, industry experts and network with like-minded photographers and videographers.
We're the only photography show in East Anglia for photo & video enthusiasts, so you won't want to miss out.
Meet Exhibitors [Free]
You finally get to meet brands in person, and you'll have a chance to get your hands on their new and latest camera gear. We have some of the leading brands with us on the day, and local photography enthusiasts and organisations. You'll also get fantastic one day only saving that won't be found anywhere online [and beat anything you can expect from Black Friday!] 
Confirmed Brands:
Canon, Olympus, Sony, Fujifilm, Delkin, Hahnel, Opticron, Transcontinenta, Tamron, Peak Designs, Sigma, Zeiss, SJF Photographic, Lomography, ARU, Long Road Sixth Form College.
Presentations [Free]
Throughout the day there will be special presentations by influential speakers, brand ambassadors, photographers and videographers - giving you insight into their world and help you take that next step into your photography journey. These presentations make for a great place to relax, ask questions and take time out of your day while you think about your next camera or lens purchase.
Our presentation schedule is being finalised at the moment but here's a taste of what to expect: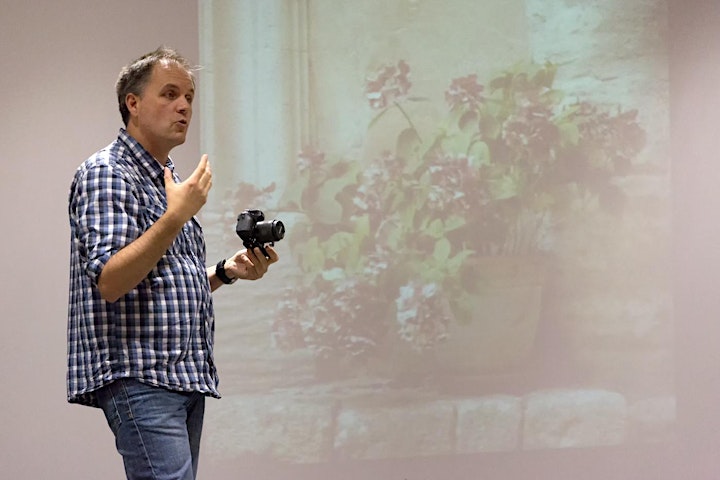 **11:30am** Citylife and Lowlight with the R6 with Canon Ambassador David Clapp.
With twenty years of travel experience, David has extensive knowledge of shooting city life and lowlight subjects. Using the Canon R6, 5D4 and, this image-based talk will uncover London and cities across the world, using everything from fisheye lenses to superzooms to capture the built environment.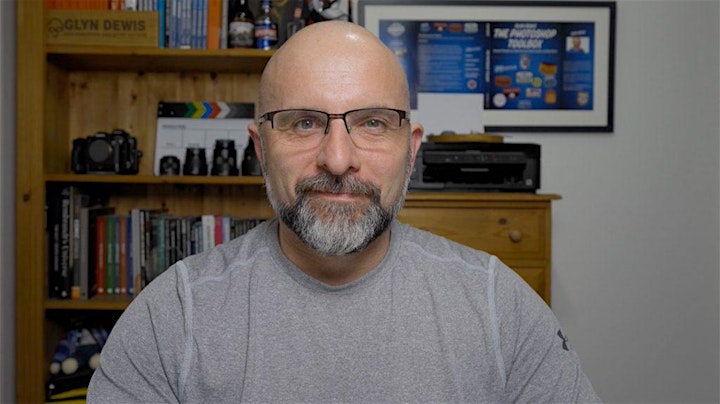 **12:30pm** Adapting with Sony Ambassador Glyn Dewis.
In this presentation, Photographer and Author Glyn Dewis will discuss how, when unable to take Portraits during lockdowns, he began to experiment with other genres of photography from landscape to macro in a concerted effort to keep busy, keep creative and keep the tools in his hands. However, what was to be a temporary fix has become much more, now providing unlimited content and possibilities and with Glyn openly admitting that living with and adapting to restrictions, has made him a better Photographer and with added skillset.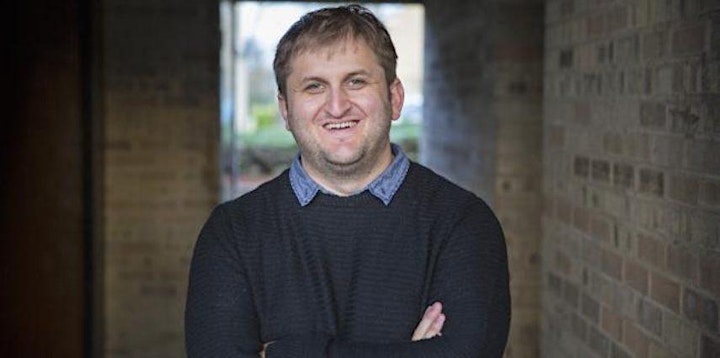 **1:30pm** Rita Ora's Hydeout: Shooting a live greenscreen concert
In the depths of lockdown, Oggi Tomic was commissioned to shoot Rita Ora's performances for a music festival that became virtual. As shoots go it was pretty demanding – filming nine songs twice each in full ProRes RAW with a green screen and a limited budget. Aided by behind the scenes photos and clips of the final footage Oggi will take you through the process from start to finish including planning kit selection and challenges plus the fresh demands of shooting on a moving boat the next day!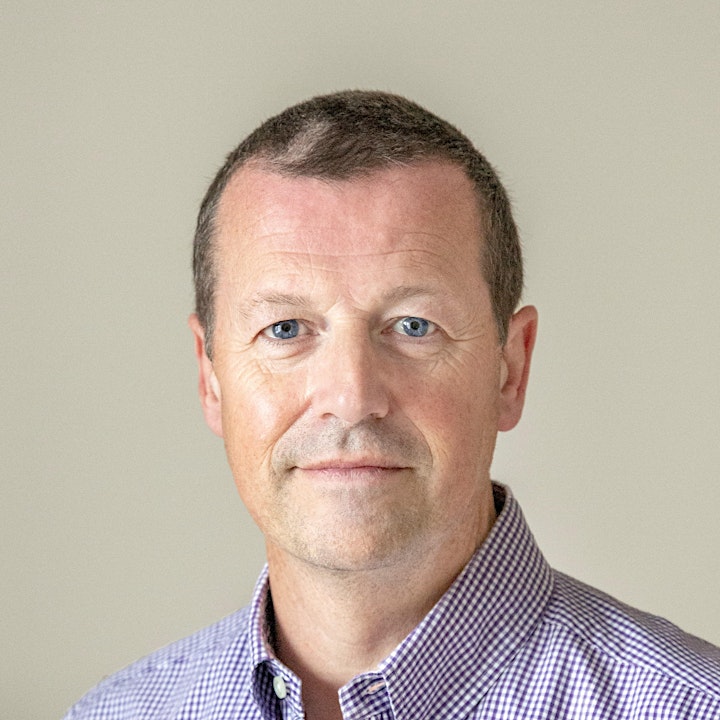 **2:30pm** Blending Images with Jonathan Vaines, Cambridge Camera Club.
This talk focuses on the blending of images. Many people use Blend Modes with the post-processing packages to correct colour, remove halos etc but most modern cameras can also make use of blend modes at the time of capture with multiple exposures. Jonathan will show images that have been created in-camera using multiple exposures along with some corrections and enhancements in post-processing. The results are unique pieces of art, often abstract. Rich colour palettes and organic shapes help create what Jonathan sees as wall art created by the camera.
Workshops [Starting from £10]
For those seeking new ways to expand their photography knowledge and experience, we have put together exclusive photography focused workshops to learn from photographers and get the best result out of your cameras. These will be a mixture of workshops in the Guildhall and walking workshops that explore the photographic opportunities that come from our beautiful and unique city.
Workshops are being finalised at the moment but here's some of what you can expect: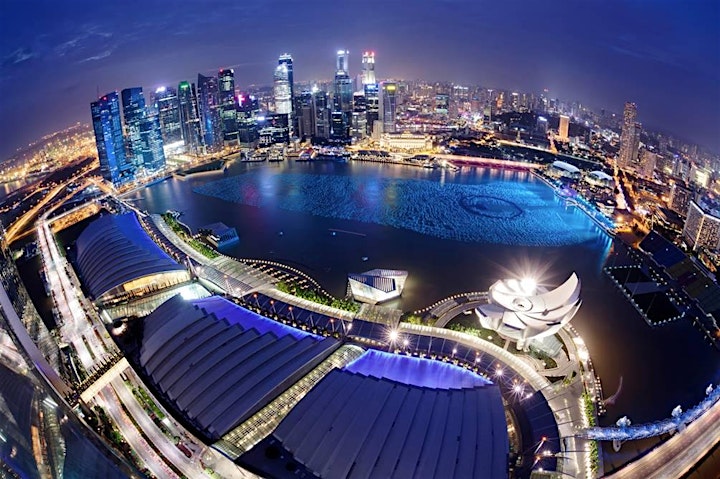 **10:00am** Urban Spontaneity and Precision
Join David Clapp on a camera-based workshop, as he discusses how to pinpoint, react and capture urban images. With great tips on settings and features, get to know your Canon cameras with precision. Learn how to program Custom Modes and explore the best settings to increase your shooting impact.
This event starts at 10:00 am at the Cambridge Guild Hall and take around 45mins.
The workshop will start at ** 10:00 am** on the 30th of October at the Cambridge Guild Hall and finish around 45mins. Please arrive 10 minutes before the event starts. These places are limited so book your place early so as not to miss out.
Join Kevin Walker for a 1-hour hands-on street walk with help and advice on how to capture the moment in street photos and how to understand and use light/shadows to add atmosphere and drama to your shots. I will cover off the composition. The best ways to make yourself part of the shot from behind the camera and what you should consider if thinking about buying a "street kit" whilst advice on making the most of what you already have.
You can see Kevin's work here – https://www.instagram.com/kawimages/
There are two Street Photography workshops happening at 10:30 am, 12:30 pm & 2 pm. Please arrive 10 minutes before the event starts. These places are limited so book your place early so as not to miss out.
**12:30 - 15:00** David Clapp | Walking Tour focusing on Architecture of Cambridge
Join David Clapp (Canon Ambassador) and put your new knowledge into practice with a walking tour of the Cambridge centre. Why not choose a new camera body or lens and explore some of the city through David's perspective as he helps identify, capture and review images, to build your knowledge base of Canon's latest lineup of award-winning photography equipment.
This event starts at 12:30 pm from the Cambridge Guild Hall and will take around 2/30 hrs.
The workshop will start at ** 12:30 pm** on the 30th of October and will start at the Cambridge Guild Hall and finish around 3 pm. Please arrive 10 minutes before the event starts. These places are limited so book your place early so as not to miss out.
**2:30pm** LIVE COMPOSITE and Long Exposure techniques with Olympus UK David Smith
Discover the power of Olympus' exclusive Live Time and Live Composite features at this enlightening workshop with Olympus Product Specialist David Smith. With these innovative modes, you're in control: see your image build up on the screen of the camera while the shutter is open so you can literally paint with light! During the workshop Dave will be using kit from Light Painting Brushes to show how you can create awesome photographic works of art easily – then you'll get to have a go yourself! The session will conclude with a general Q&A on all things Olympus.
The workshop will start at ** 2:30 pm** on the 30th of October and will take place at the Cambridge Guild Hall. Please arrive 10 minutes before the event starts. These places are limited so book your place early so as not to miss out.
We're Covid Considerate
For the safety and reassurance of your fellow attendees, we encourage the wearing of masks in the venue and social distancing where possible. Spare masks and hand sanitiser will be available on the day.
Organiser of Cambridge Photography Show 2021
Campkins Cameras is an independent, family-run retail business specialising in the sale of new and second-hand cameras both modern and vintage, binoculars and telescopes. We've been a feature of the Cambridge High Street, serving the photographic and optical needs of the local community since 1955.