Description
Camac has come to California!
After more than a decade of their trademark festivals in France, Camac Harps will be celebrating on the West Coast. It's time to save the date for the opening of their new Center!
An exceptional programme: traditional, classical, jazz and pop
Special Camac exhibition
Free regulations of Camac harps
Instrument maintenece with Liza Jensen, Camac's head international technician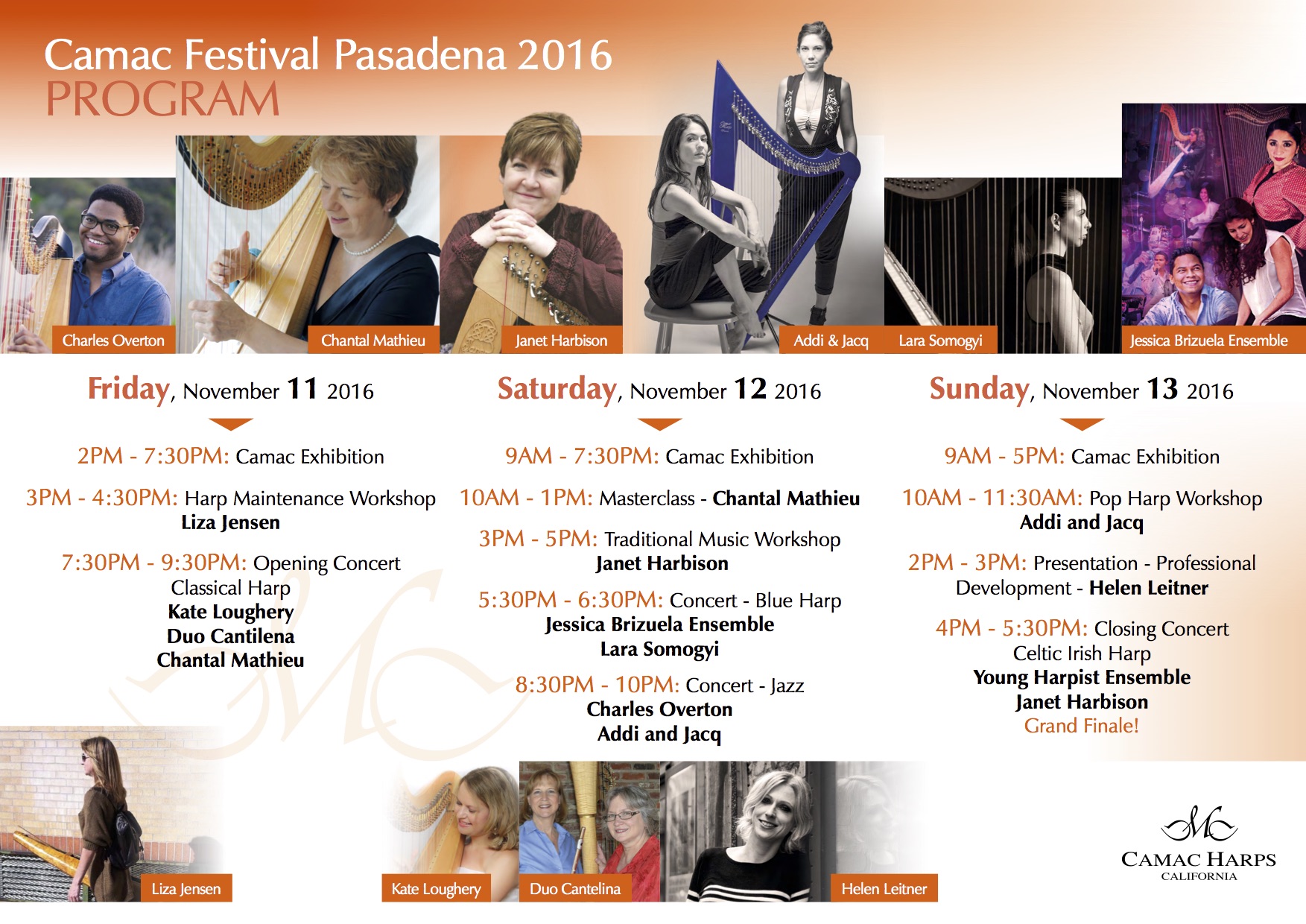 Entrance to all events: FREE
fully sponsored by Camac Harps France
Regulations free, subject to reservation
Hotel reservations can be made with a special discounted rate here
Use Uber to get from LAX to the Sheraton using this special discount
WAITING LIST INFORMATION - Update!!!
You are on a waiting list for priority seating in the main room for the concerts. We were hoping to have overflow seating with live audio visual streaming, but due to technical difficulties we are unable to do this. We are expecting that not everyone will come to all the concerts and workshops, and suggest that you come anyway, look at the harps and see what seating is available.
626-791-6262
carolyn@pacificharps.com
www.pacificatlanticharps.com