Description
CALWA Annual Golf Tournament 2017
Sponsorship is required to participate in the golf tournament.
NOTE: There are 3 courses available for sponsorships. Please refer to the course map below.
RL Course - Royal Lytham
C Course - Carnoustie
M Course - Muirfield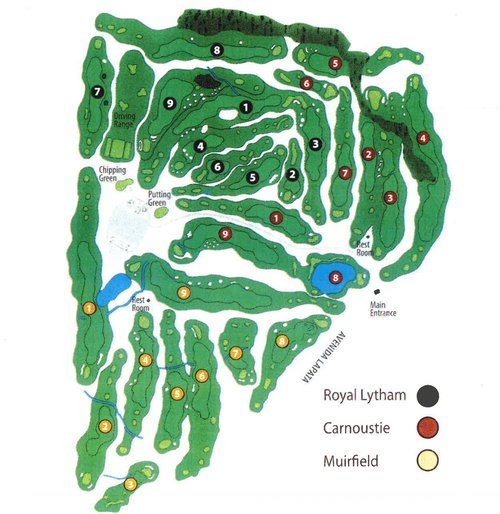 Proceeds from this year's golf tournament will go to two worthy organizations, Tower Family Foundation and Warriors4Wireless.