Cal's Aspiring Entrepreneurs Mixer at Pappy's

Thursday, September 6, 2012 from 7:00 PM to 9:00 PM (PDT)
Event Details
Cal's Aspiring Entrepreneurs (CAE), Agora Startup House, and Glooo.us are teaming up to plan a really special event for our students, friends, and supporters in our inaugural year. This event is to help U.C. Berkeley students connect with industry and student leaders who can share their ideas, passions, and advice to help each other grow and succeed in a fun, relaxing atmosphere (and over drinks for those who are 21+!). 
Come mix with Teach For America Alum and UC Berkeley Alumni who will be sharing their incredible stories of how they started their own companies!
When: September 6th
Where: Pappy's, 2367 Telegraph Ave. Berkeley,CA 94704 
Time: 7-9M
Who: YOU! AND everyone else! 
Cost: The event is now FREE! We just ask attendees to buy at least one item from Pappy's menu! All guests must please REGISTER!
***The event ends at 9PM, but please join us afterwards for dancing and more drinks. If you are under 21, Pappys will have to wristband you***
--
Agenda
7:00 - 7:30 - Sign-in
·        Guests settling in/Mixing
7:30 - 8:05 – Program
·        5 minute Introductions (3 co-hosts, 1.5 min each),
·        20 minute Speakers (4 speakers, 6 min each),
·        5-minute Q&A,
·        5 minute audience intros.
·        Networking, enjoying great people on Thursday night! 
-- 
Cal's Aspiring Entrepreneurs
Cal's Aspiring Entrepreneurs (CAE) is working tireslessly to create a collaborative ecosystem for U.C. Berkeley Entrepreneurs and friends on and offline. What started as just a Facebook group for UCB students to share their passions, projects, and advice is now growing into a global network of aspiring entrepreneurs. Due to high demand, we're widening the opportunities offline for our Cal Bears. CAE will be hosting mixers for U.C. Berkeley's entrepreneurs and friends, inviting guest speakers and industry leaders to share their stories in a fun, relaxed environment. The end goal of CAE is to become an accelerator program to build and encourage a strong group of women, student entrepreneurs. They recently opened the Facebook group to their friends, and you can join the growing network @ https://www.facebook.com/groups/calsaspiringentrepreneurs.
 Agora Startup House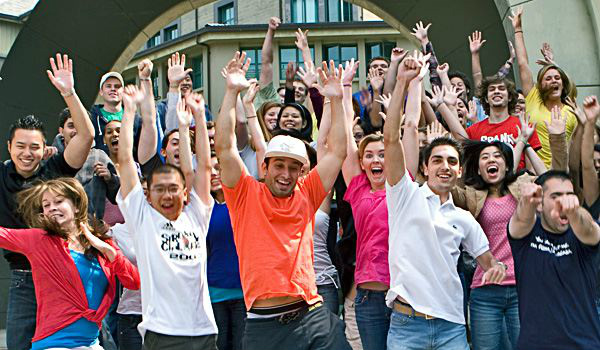 Agora Startup House, the first residential startup incubator for UC Berkeley students, launched in August of 2012. Benefits for Agora Startup House: (1) Live in a Landmark House very close to UCB campus with fellow students launching their startups, (2) Incubator Program campatible with your busy full-time college schedule. Participate in training sessions, demo sessions, speaker series, etc., (3) Earn 4 units/semester, taking an Entrepreneurial DeCal throughout the academic year-for working on your startup, (5) Access to great mentors in many discipline essential for the success of startups. Agora Startup House is NOW ACCEPTING APPLICATIONS.
Follow @agorahouse
Glooo.US

Our mission is to help students pursue their passions creatively and make a real world impact with their work! We believe that you've got the IDEAs and passion and we will help you to Execute!
How?
Training:
Glooo.us is an extraordinary program developing a unique curriculum in social media marketing, graphics, business development and much more -- the most relevant to the current industry standards and trends. 
Placement:
We provide internships to promising students by placing YOU in fast growing startups, non-profits and SMB's to exercise your skills, gain the valuable experience you're looking for, develop expertise and make a real impact in companies. 
Network:
We help you engage with mentors and gain exposure through our unique network of industry experts.
Be the first cohort to join our movement. You would have first access to our customized training program and exposed to our first batch of internships. If you would like to become members at Glooo.us, please send us an email providng your full name, contact information and a brief sentence on what sparked your interest about Glooo.us at manana@berkeley.edu, tanya_kandralyan@berkeley.edu or bst@upayaservices.com.
Follow @GloooUS
Featured Guests: 
**2 New Featured Guests!**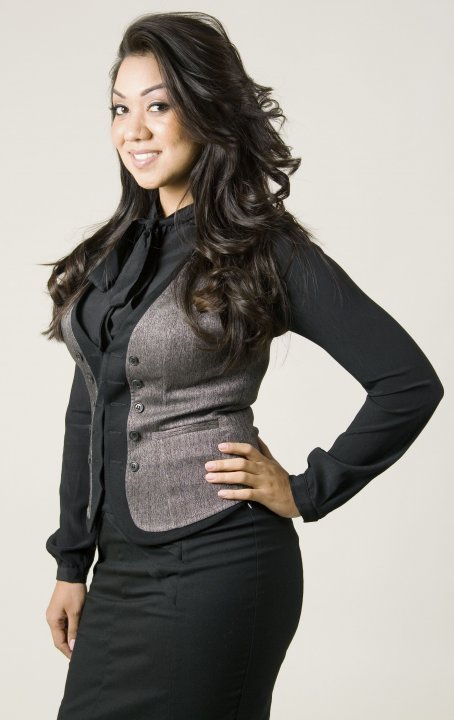 Sumaya Kazi( CEO and Founder, Sumazi)  is an internationally recognized innovator, leader, speaker and award-winning entrepreneur. For her passion and success around her endeavors, Sumaya has been recognized by BusinessWeek as one of America's "Best Young Entrepreneurs," CNN as a "Young Person Who Rocks," Silicon Valley Business Journal as a "Woman of Influence," and most recently by UTNE Reader Magazine as one of "50 Visionaries Changing Your World."
She has been featured in over 150 newspapers, magazines, radio interviews, and television spotlights in top-tier outlets such as Newsweek, BusinessWeek Magazine, CNN, ABC News and Washington Post. Sumaya frequently speaks at professional conferences and educational institutions inspiring audiences on topics such as entrepreneurship, non-profit work, intrapreneurship, young professional issues, social media, diversity and technology.
Follow @Sumaya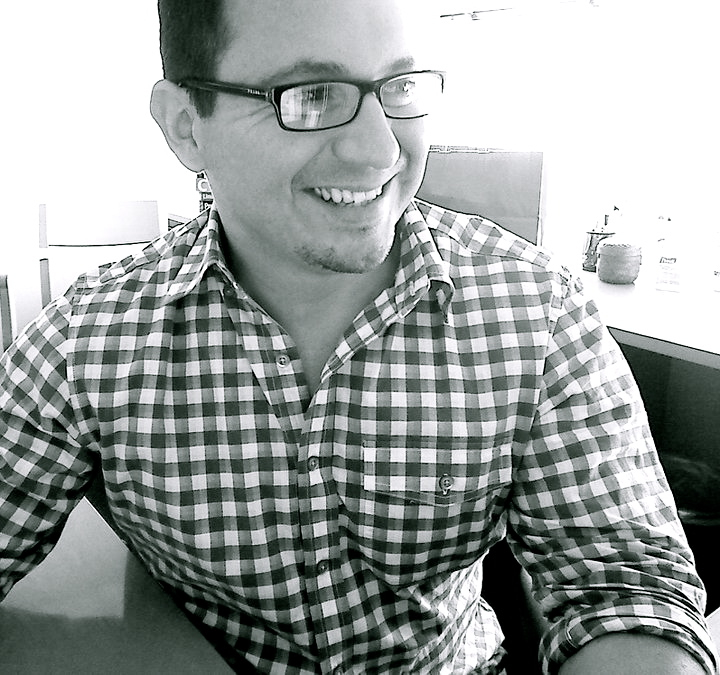 Chris (Co-founder, CTO, Chief Product, Geekli.st)  started playing with computers since he was 8 years old, his career background includes 4 years in the military, 3 months of Navy SEAL trainee (class 216), 10+ years of coding for Disney.com, Loopnet.com, Belkin.com, and Break.com. 7+ years leading and building large scale systems and engineering teams as CTO and 6+ years at startups helping raise funds, grow eams and grow businesses. 7+ years leading and building large scale systems and engineering teams as CTO and 6+ years at startups helping raise funds, grow tams and grow businesses. 
Geeklist is a vibrant platform for geeks to discover, connect and share the great work they have done. Developers worldwide, and their work, are nowhere to be found or discovered. We change that. Completely. In Geeklist, companies get to share the great achievements of their engineering teams to a tageted community of developers. People who really understand and appreciate the hard work that went into building the company and products. Often influencers in their own companies, they get to bond and form relationship with companies they love. What's more, companies get tools to communite and developers who wish to be contacted or hired.  
Born in San Francisco, we are now in 174 countries and have ambassadors in cities around the world sharing the Geeklist story at a meetup, hackathon or event near you. To get involved contact us at founders@geekli.st and share with us your geek story!
Follow @csanz

Mandela Schumacher-Hodge (Co-founder and COO of DemoLesson) is the premiere online professional network exclusively for educators. DemoLesson won first place at StartUp Weekend Education in 2011, was identified as a Top 30 Edtech company by LAUNCH.co in June 2012, and is currently backed by Kapor Capital, 500 StartUps, and Imagine K-12. A former 6th grade Lead Teacher and Teach for America alumna, Mandela possesses a Masters Degree in Education Administration and Policy, and most recently was a Ph.D. candidate at the prestigious UCLA Graduate School of Education & Information Sciences.
Follow @demolesson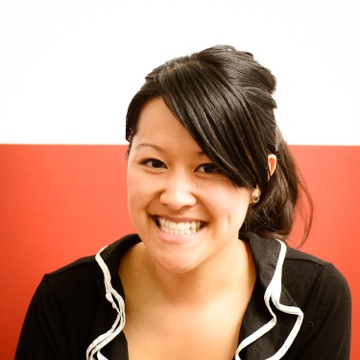 Andrea (CEO and Founder of Piggybackr) has been fundraising since age 7 as a girl scout, club president, student council member, fundraiserchair, and philanthropy chair and wishes she had learned at an earlier age to a) think bigger and b) leverage technology to put her ideas into action. Prior to Piggybackr, Andrea ran operations at a tech startup, investigated fraud at large companies, and worked at Al Gore's $300 million dollar grassroots climate campaign. Andrea is a graduate from UC Berkeley's Haas School of Business and Angelpad startup accelerator program. She speaks on topics of entrepreneurship, fundraising, and youth empowerment. 
Piggybacker is a platform that teaches young people how to raise more money for their teams, schools, and communitites while using real life skills on and offline. We make it super easy to connect with friends, family, and businesses. 
Follow @piggybackr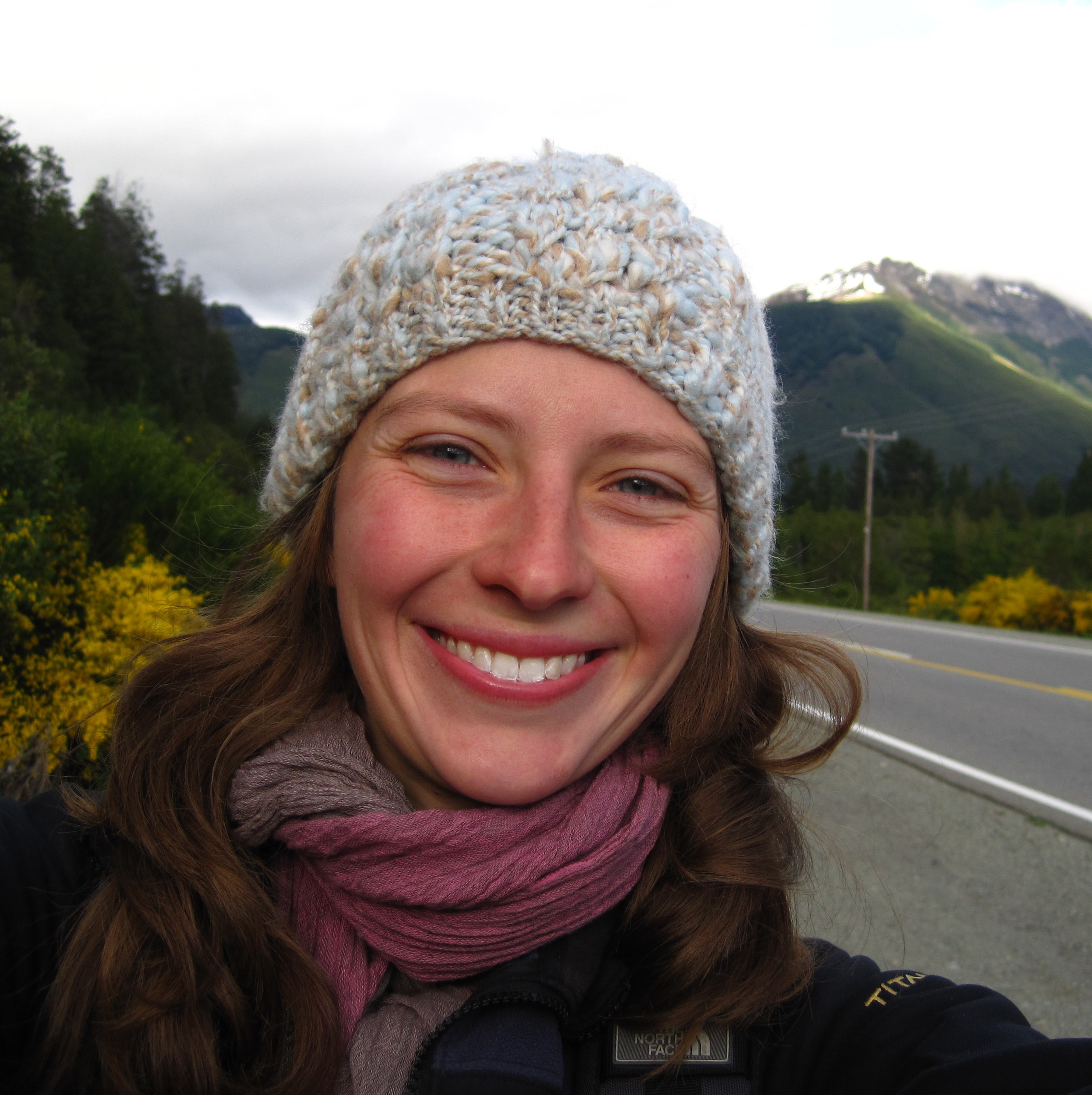 Soon after graduating from Cal, Brittany found herself on a plane to Guatemala to become the Director of Development for the Transitions Foundation. Her accomplishments at Transitions launched her career as a nonprofit development consultant, which took her around the world- Honduras, Argentina, Ghana, Rwanda, the UK, and Germany. Once again Brittany calls the Bay Area home, and is bringing her fundraising expertise to the SF-based startup Piggybackr. 
Follow @piggybackr

Jennifer (Founder and CEO of WeMakeItSafer) founded WeMakeItSafer to address problems with product safety and recall effectiveness. She understands the business challenges that arise with safety matters and, as a mother of two, is passionate about finding ways to improve communication between companies and consumers, especially as it relates to product safety and recalls. 
Prior to WeMakeItSafer, Jennifer was a testifying and consulting Commercial Damages Expert, helping companies deal with crises, including product recall, for over a decade. Most recently, she was a principal with ERSGroup, and before that, a Senior Consultant with Navigant Consulting. 
On the technology side, Jennifer has several years of experience with database technologies and built the original backend for WeMakeItSafer. She also designed and built the frontend of WeMakeItSafer's current website. Jennifer has been recognized by several organizations, including the International Consumer Product Health and Safety Organization (ICPHSO), as the Product Recall Technology Expert and has been asked to speak to manufacturers and retailers on topics such as recall effectiveness and product registration. 
Jennifer graduated with Honors and as a Community Fellow from UC Berkeley's Haas School of Business where, in addition to her MBA, she earned certificates in Entrepreneurship and in Management of Technology (MOT), a joint curriculum program with the College of Engineering. Jennifer completed her BA in three years, also at the University of California at Berkeley, where she double majored in Economics and Japanese. She also studied and conducted research at Economics at Oxford University. 
Currently, Jennifer sits on the Advisory Board for the International Baby Planners Association (IBPA). Previously, she served on the Board of Directors for the Variety Children's Charity and was a School Site Council Member. Jennifer lives in the San Francisco Bay Area with her husband, two boys, and a very spoiled Labrador. 
Follow @wemakeitsafer
--
Questions? Contact our organizers!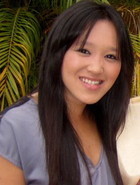 Ngan Pham is a graduating senior at U.C. Berkeley, majoring in Interdisciplinary Studies Field with an emphasis in Business, Technology, and Science, and a minor in Global Poverty and Practice. Her entrepreneurial endeavors began in 2011, when she and her partner were selected to attend the prestigious Clinton Global Initiative University for founding, Sanoda, a new corporate social responsibility program that supports university students in fundraising for their service-learning trips. She loves connecting with like-minded individuals who share a passion for supporting others, and was recently selected to be a part of the inaugural cohort of Peter E. Haas Public Service Leadership Program. Ngan is also an avid sports fan. You can always see her rooting for Cal Football and Suns basketball. Go bears!
Email: nganvpham@gmail.com
Follow: @nganpham22
Friend me on FB: https://www.facebook.com/nganpham22
Link at: linkedin.com/in/nganp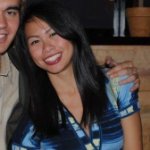 Sabrina Atienza is a senior at UC Berkeley, pursuing Physics and Computer Science. Her experience includes chaos theory research, software engineering at IBM, and a leadership engineering role at Health 2.0. With her partner, George Ramonov, she is launching a healthcare technology startup to revolutionize patient-doctor interactions. She and George are Alpha Class founding members of Agora Startup House, UC Berkeley's first residential incubator. Last, she plays metal guitar like a boss.
Link @ http://linkedin.com/insabrinaatienza
Follow @Sabrina_Atienza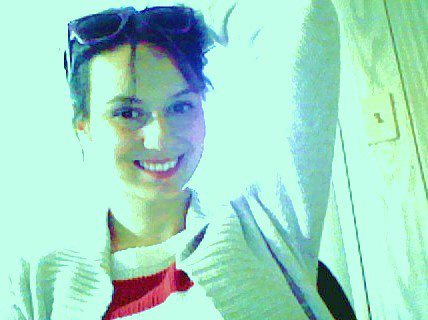 Manana Mesropian
Link at: http://www.linkedin.com/manana.mesropian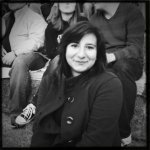 Tanya Kandralyan
Link @ http://www.linkedin.com/profile/viewid=170095443&locale=en_US&trk=tyah
PARKING INFO for friends: 
There is plenty of street parking and parking garages around Berkeley. 
Durant Parking Garage: 2450 Durant Ave. Berkeley, CA 94704
Underhill Parking: Entrance on Channing Way and Haste St.
For more information please visit: 
(1) http://pt.berkeley.edu/park/public/campus
(2) http://pt.berkeley.edu/park/public/offcampus
When & Where

Pappy's
2367 Telegraph Avenue
Berkeley, CA 94704


Thursday, September 6, 2012 from 7:00 PM to 9:00 PM (PDT)
Add to my calendar
Organizer
Cal's Aspiring Entrepreneurs is a collaborative ecosystem of U.C. Berkeley current students and alumni. We are a community who supports each other in pursuing our passions and goals. 
We will be holding networking events to connect students and industry leaders. We will also be working closely with other groups to facilitate courses such as SEO optimization, Speaker Events with industry leaders, and more! 
Our end goal is to create in institute for Cal's Aspiring Entrepreneurs. It is a 2 part project. An "undergraduate" program for those who want to step their toes into entrepreneurship. The "graduate" program will be an accelerator incubator to help studens start, launch, and scale the projects within 2 months. More info to be announced. 
Join our growing CAE's Facebook network to find out what we're doing and share your ideas/passions/events! 
(1) Ask to join https://www.facebook.com/groups/calsaspiringentrepreneursfriends/and we'll confirm.